« PAHO's Commitment at the Clinton Global Initiative | Home | US$6.1 Billion Pledged for the Climate Investment Funds »
By Keith R | September 28, 2008
Topics: Green Purchasing | No Comments »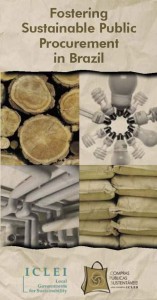 Two of Brazil's biggest markets — the states of Minas Gerais (MG) and São Paulo (SP) — each created in August a state program for sustainable public purchasing and contracting that, if done properly, can have a major impact on Brazilian markets — even more so if other states and the federal government follow their lead.  SP represents about 43% of Brazil's gross domestic product (GDP), MG about 9%.  Public procurement in Brazil is estimated at about 10% of GDP; in the Municipality of São Paulo (MSP) alone, it is estimated to be about US$1 billion a year.  We're not talking small potatoes here!
Origins of the Effort
It's not by happenstance that these two states became the first in Brazil to put into place systems for green procurement.  ICLEI-Local Governments for Sustainability (ICLEI originally was known as the International Council for Local Environmental Initiatives), the international association of around 700 local governments in 67 countries working together on sustainability issues, has been working with the governments of these two states and that of MSP since 2003 to set up such green procurement systems.  The three were picked precisely because they have the largest public procurement budgets in the country (besides the feds, that is), and ICLEI hopes they will serve as models for the rest of the country (and perhaps the rest of Latin America and the Caribbean) to emulate.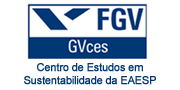 Locally the effort is support by the ICLEI office in São Paulo and the Center for Studies on Sustainability of the Getúlio Vargas Foundation (Centro de Estudos em Sustentabilidade da Fundação Getulio Vargas – GVces), with £200,000 in funding from the UK's Environmental Affairs Ministry (DEFRA).
GVces translated and adapted for Brazil ICLEI's green procurement manual and distributed it to interested municipal and state governments throughout Brazil.  The two have helped MSP in specific green procurement projects, and helped develop methodologies, recommendations and criteria to guide the green procurement systems just launched by SP and MG.  GVces also assisted the governments in identifying 7,500 "more sustainable" products and services than the ones they currently contract for, and developed a website devoted to cataloging such goods and services in Brazil.
Minas
MG is not entirely new to the green purchasing concept.  In 2005 it adopted a decree (just replaced this week with an updated version) about state acquisition of wood products and parts designed to prevent the purchase of wood from the Atlantic Forest (Mata Atlantica) or illegally wood from the Amazon.
Now within MG 's Strategic Supply Management Project (GES) set up by the Secretary of State for Planning and Management (SEPLAG), green purchasing guidelines have been put into place for office supplies, informatics (computers, data processing and associated equipment and services), meal supplies to penitentiaries, prisons, police stations and public hospitals, and maintenance of the state road network.  Specific acquisition criteria have already been set for such products as computers (primarily emphasizing energy consumption),  paper (minimum 25% recycled content), meal supply (rational water use, reduced food waste), and road paving (use of products and materials that affect the environment less).
The state's military police has already invited bids for procurement of 831 ethanol or flex-fuel motor vehicles with low greenhouse gas emissions.  [25% of MG's state vehicle fleet is already ethanol-based.]
The Governor has sent to the Federal Congress proposals for a bill to amend the 1993 procurement law to incorporate the principle of sustainability among selection criteria.
São Paulo
SP is not a stranger to the concept of green procurement, but its actions in this area have been rather ad hoc.  It first took a stab at it in 1997, when it adopted a decree banning the acquisition of products or equipment containing substances that deplete the Earth's ozone layer controlled by the Montreal Protocol.  In 1998 it was followed by a decree mandating the state car fleet to be ethanol-fueled vehicles, and another in 2001 mandating purchases of high-efficiency, low-mercury lamps and efficient cables low in lead and PVC.  Most recently (June 2008), SP created a state registry of suppliers of legally sourced wood products and subproducts (as promised in the Governor's 21 strategic environmental projects initiative).
SP adopted a decree in August that created the State Program of Sustainable Public Contracting.The decree calls for state procurement contracts include seven "socio-environmental criteria":
promotion of social policies;
valorization of management transparency;
economy in the consumption of energy and water;
waste minimization;
rationalization of the use of primary materials;
emissions reductions;
adoption of technologies that are less aggresive to the environment;
utilization of products with lower toxicity.
The State Secretariat of Public Management (SGP) will emit directives, norms and procedures to ensure that these criteria are adopted in public contracts.  SP's Environment Secretariat (SMA) is in charge of the technical studies for characterizing goods and services and determining which can be awarded the state's "socio-environmental seal" indicating that they meet the criteria.  Such products and services will receive priority in state procurement via the electronic contracting platform, SIAFISICO (Cadastro de Materiais do Sistema Integrado de Informações Físico-Financeiras).  All state entities, whether under direct state administration or autarkies, must establish an internal committee on sustainable contracting.
A Seminar to Spread the Word
The Coordinator of Environmental Planning of (CPLA) of SMA will host on 07 October an International Seminar on Sustainable Public Purchasing.  While the primary audience will be all SP's state entities (to familiarize them with the new system, its procedures, criteria and tools), both direct and indirect, also expected to attend are interested officials from other states, the federal government and a few international participants.
________________________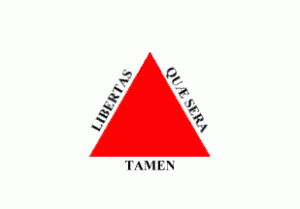 Desde Secretaria de Estado de Planejamento e Gestão do Estado de Minas Gerais (SEPLAG):
Governo implanta política de compras públicas sustentáveis

A Secretaria de Estado de Planejamento e Gestão (Seplag) acaba de implantar política de compras públicas sustentáveis na administração estadual, cujo objetivo é estimular um modelo de desenvolvimento que beneficie a sociedade e preserve o meio ambiente. Segundo a secretária Renata Vilhena, esta política inclui critérios de responsabilidade socioambiental, demonstrando que o Governo de Minas trabalha na intenção de desenvolver negócios públicos com compromisso com a vida e o uso racional dos recursos.

Uma das iniciativas no âmbito das compras públicas é a inclusão, nos editais públicos de convocação de fornecedores, de requisitos que assegurem o compromisso com o meio ambiente no fornecimento de produtos e serviços. Com este procedimento, as compras públicas sustentáveis privilegiam fornecedores comprometidos com o uso racional dos recursos naturais. Têm também o efeito multiplicador de fazer com que empresas se adaptem aos padrões de responsabilidade socioambiental para manter a competitividade no mercado.

A adoção de práticas de consumo e produção sustentável no tocante aos negócios públicos foi incluída no Projeto Gestão Estratégica de Suprimentos (GES), desenvolvido pela Seplag, nos segmentos de compras ligados a material de escritório, à informática, aos serviços de fornecimento de refeições para penitenciárias, cadeias, delegacias e hospitais públicos e à manutenção da malha rodoviária do Estado.

Neste sentido, foi estabelecida uma série de critérios de aquisições sustentáveis como, por exemplo, na compra de computadores foram analisadas as questões de consumo de energia e desempenho dos processadores; na de papel, a exigência de 25% de material reciclado; no fornecimento de refeição aos presídios, penitenciárias e hospitais, as exigências para uso racional de água, redução de produção de resíduos alimentares e melhor aproveitamento dos alimentos, entre outros requisitos; e no caso de projetos de pavimentação de estradas, a prioridade para a utilização de produtos e materiais alternativos que não afetem o meio ambiente.

Apoio internacional

A necessidade de abrir oportunidades para práticas dos negócios públicos sustentáveis no Estado levou a Secretaria de Planejamento de Minas a assinar, em 26 de fevereiro deste ano, termo de adesão ao Iclei Lacs (Secretariado Regional Iclei – Governos Locais pela Sustentabilidade do Secretariado para a América Latina e Caribe) no valor anual de US$ 1,5 mil. Em ação posterior, a Seplag manifestou interesse em participar do projeto "Fostering Sustainable Public Procurement", tendo sido o projeto apresentado pela Embaixada Britânica ao fundo WSSD do DEFRA (Ministério para Assuntos de Meio Ambiente, Alimento e Rurais do Reino Unido). O projeto foi aprovado, em 17 de março deste ano, para ser desenvolvido em parceria, abrangendo os estados de Minas Gerais e São Paulo e o município de São Paulo sob a coordenação geral do Iclei, obtendo a liberação de duzentas mil libras.

O projeto prevê, dentre outras atividades, a pesquisa aplicada em critérios adotados para compras públicas sustentáveis nos governos estadual e municipal; mapeamento e identificação de categorias que envolvam sustentabilidade, sendo que já foram disponibilizados 7.500 itens classificados por metodologia desenvolvida pela Fundação Getúlio Vargas; metodologia aplicada aos sistemas de compras dos três governos e atualização dos sistemas de compras/catálogos com produtos e os critérios de compras sustentáveis que serão integrados aos editais.

Outra iniciativa tomada pelo Governo de Minas diz respeito à atualização da legislação. Foram encaminhadas à Câmara Federal, propostas de emendas ao projeto de lei nº. 7.709, de 2007, que altera a Lei nº. 8.666/93, sugerindo alterações nos artigos 3° e 188 e introduzindo a observância, nas aquisições de bens, serviços e obras, do princípio de sustentabilidade.

O objetivo de Minas é avançar nos mecanismos e medidas efetivas que impliquem diminuição do consumo de água, energia, bem como na utilização de produtos ou subprodutos de madeira de origem legal, em relação às obras e serviços contratados, explicitando a condição, em todos os instrumentos do Decreto nº 44.122, de 29.09.2005, sobre a aquisição de madeira, insumos e produtos pela administração pública, inclusive com previsão de penalidades e fiscalização.

Também, com a mesma preocupação com as compras públicas sustentáveis, já constam no Plano Plurianual de Ação Governamental (PPAG) as metas de resultados da Seplag, elaboradas neste exercício para 2007 a 2010, dentre as quais há ações consistentes e efetivas que irão contribuir para a promoção de licitações e contratações pelo Estado de Minas Gerais, dentro do princípio da sustentabilidade.
________________________
Desde a Secretaria do Meio Ambiente de São Paulo (SMA):
Governo do Estado define programa de compras sustentáveis

Para criar um procedimento padrão nas compras sustentáveis, SMA organiza seminário para outubro.

O Governo do Estado, por meio do Decreto n.º 53.336, publicado no último dia 20 de agosto, instituiu o Programa Estadual de Contratações Públicas Sustentáveis em todas as esferas da administração. Trata-se de um mecanismo legal para a implementação de um sistema de contratações públicas sustentáveis, promovendo a inserção de critérios socioambientais, que orientarão os procedimentos licitatórios e as aquisições diretas.

"Dessa forma, o Estado, como indutor de políticas públicas e dotado de elevado poder aquisitivo, deve servir de exemplo no que diz respeito à consideração de critérios socioambientais no desenvolvimento de suas atividades. A instituição do programa, objeto do decreto, poderá ensejar não apenas a conscientização dos servidores, como também a inovação do mercado de fornecedores, que buscarão se adequar às novas demandas a fim de atender aos requisitos estabelecidos pela Administração", considerou Casemiro Tércio Carvalho, coordenador de Planejamento Ambiental da Secretaria Estadual do Meio Ambiente – SMA e um dos responsáveis pela elaboração do decreto.

De acordo com as finalidades do programa, os consumidores institucionais devem agir de modo responsável, tendo em vista a sua influência no mercado consumidor e na economia como um todo, sendo este o objetivo central do decreto, uma vez que os efeitos ambientais das condutas do Poder Público devem ser adequados à política de prevenção de impactos negativos ao meio ambiente.

A aplicabilidade das diretrizes legais depende em grande parte da atuação direta dos funcionários envolvidos nos procedimentos administrativos de compras e contratações. Por esse motivo, será necessário sensibilizá-los quanto à importância do conteúdo estabelecido no Decreto n.º 53.336, não apenas no sentido de cumprir o conteúdo normativo, mas também no de demonstrar o quanto suas atitudes individuais podem influenciar nas condições ambientais, econômicas e sociais, a partir do entendimento de que o menor preço nem sempre corresponde ao menor custo total efetivo de um produto ou serviço.

Para contemplar essa necessidade, a SMA, por meio da Coordenadoria de Planejamento Ambiental – CPLA, realizará no dia 7 de outubro, um Seminário Internacional sobre Compras Públicas Sustentáveis, cujo público-alvo serão os integrantes dos quadros da administração estadual direta e indireta, ocupantes de cargos de direção, tais como diretores administrativos e financeiros, gerentes de projeto e chefes de gabinete, que atuam como ordenadores de despesas e possuem um papel fundamental na escolha de tudo o que será comprado ou contratado no âmbito de seus órgãos e instituições.

"O seminário contará com a participação de representantes dos setores público e privado e da área acadêmica, os quais terão a missão de demonstrar como o consumo governamental pode afetar o tripé da sustentabilidade – economia, sociedade e meio ambiente -, tanto de forma positiva quanto negativa, apresentando as ferramentas já disponíveis e as necessárias para a implementação efetiva da sustentabilidade no setor público", informou Carvalho.
Tags: aquisições sustentáveis, Atlantic Forest, Brasil, Brazil, cables, cabos, cadeias, chumbo, compras públicas sustentáveis, compras sustentáveis, compras verdes, computers, contratações públicas sustentáveis, DEFRA, delegacias, Energy Efficiency, environment, etanol, ethanol, fios, food waste, Getúlio Vargas Foundation, green procurement, green purchasing, GVces, highway network, hospitais públicos, ICLEI, informática, informatics, lâmpadas, lamps, lead, licitação sustentável, malha rodoviária, Mata Atlântica, material reciclado, meio ambiente, mercury, Minas Gerais, Montreal Protocol, motor vehicles, oz, ozone depleting substances, papel, paper, penitenciárias, penitentiaries, plomo, policloreto de vinila, prisons, Protocolo de Montreal, public hospitals, public procurement, PVC, recycled content, refreshments, São Paulo, SEPLAG, SIAFISICO, SMA, sustainable purchasing, toxicidade, toxicity, UK, waste minimization
Subscribe to My Comments Feed
Leave a Reply