« Colombia Gets Cell Phone Battery Agreement | Home | More Leadership by Example »
By Keith R | April 21, 2007
Topics: Environmental Protection | No Comments »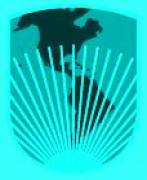 From the Inter-American Development Bank (IDB):
Calling for eco-efficiency at the IDB

In celebration of Earth Day, IDB President Luis Alberto Moreno will challenge IDB staff to participate in a Bank-wide greening campaign

On the occasion of Earth Day (April 22), the Inter-American Development Bank renews its commitment to the protection of our environment, and makes a special effort, in particular, to address the problem of climate change.

While the effects of climate change will be felt by everyone, recent reports clearly show that it will affect poor countries the hardest. Climate change impacts such as drought, water shortages, floods and landslides are a grave threat to development. As a development bank, the IDB wants to do its part.

The recently approved Sustainable Energy and Climate Change Initiative (SECCI) lays out what the Bank will do in terms of providing assistance and support to the countries of the region. Also, the Bank's new Environment Policy requires that the Bank measure and monitor the greenhouse gas emissions of the projects it finances. This is a process that began last year when the IDB calculated the carbon footprint of its private sector portfolio for the first time. The IDB is now working on analyzing ways of expanding this to its public sector development activities

"However the IDB recognizes that it must complement these actions by also addressing the issue of climate change as a corporate entity, reducing its own carbon footprint at headquarters and at its country offices"said. IDB Environment Chief, Janine Ferretti. "As such, its commitment to sustainability includes an effort to minimize the environmental impact of its physical facilities and daily operations-its "footprint."

As a first step, the Bank was the first MFI to offset the carbon emissions associated with its annual meeting in Brazil last year, a move since repeated in Guatemala last month. At this meeting, the President announced that the Bank is taking the next step and is going 100% carbon neutral. This includes the purchase of 100% renewable energy for headquarters buildings through the purchase of Renewable Energy Credits (RECs). In addition, the Bank will purchase carbon credits to offset carbon emission from other sources, such as meeting travels. It will also begin to look at how this effort is expanded to its country offices.

Taking an eco-friendly approach at IDB headquarters means improving its resource efficiency, by taking a series of actions such as opting for double-sided printing, or even better less paper products such as digital publications, increased use of recycled materials, switching lights off in unused rooms, among other things. In fact, turning off lights and monitors when not in use can lead to huge reductions in electricity consumption.

But the Bank, as well as a growing numbers of organizations, is going beyond these attitudinal efforts and expanding its "buy recycled" policies and practices to incorporate a wider variety of environmental considerations such as buying less hazardous cleaning products, energy- and water-efficient products, recycled goods, and electricity from less polluting sources.

From cutting emissions and implementing the use of eco-friendly paint and carpet cleaner to installing water-free urinals, the Bank is making strides towards "greening" itself from within. The IDB also continues to seek the LEED-EB building standard, or the Leadership in Energy and Environmental Design's Green Building Standard for Existing, which promotes the use of sustainable and energy-efficient materials and practices during building operation and remodeling.

An Action Plan for Greening the Bank includes the following seven areas of activity:

Reduce, Reuse and Recycle: introducing simple measures to enhance efficiency and obtain savings.
Greening Printing and Publications: "encouraging the reduction of printed publications and the use of recycled materials
Cafeteria Improvements: improving recycling facilities and encouraging environmental design elements in its redesign of service.
Sustainable Procurement: incorporating environmental and social considerations in IDB purchasing decisions
Travel to Work: helping reduce the number of cars on the road and carbon emissions in the atmosphere
Going Carbon Neutral: seeking innovative mechanisms to offset emissions from IDB facilities and mission travel
Green Education & Leadership: overcoming contradictions and encouraging green behavior at the office and home.

The IDB has been working on many of these issues for several years as part of its internal commitment to constantly upgrade and improve its facilities and services. Information on progress to date can be found in the IDB's second Sustainability Review, to be launched as an online publication on April 23. The review also tracks the Bank's progress in promoting social and environmental sustainability in IDB-financed projects in its member countries in Latin America and the Caribbean.
Desde el Banco Interamericano de Desarrollo (BID):
Eficiencia ecológica en el BID

En la celebración del Día de la Tierra, el Presidente de BID Luis Alberto Moreno hará un llamado al personal de BID para participar en una campaña para "reverdecer" el banco.

Con ocasión del Día Mundial de la Tierra – 22 de abril — el Banco Interamericano de Desarrollo renueva su compromiso de proteger el medio ambiente, y realiza un esfuerzo en particular para encarar el problema del cambio climático.

Si bien los efectos del cambio climático se manifestarán globalmente, los informes más recientes claramente indican que esto afectará más a los países más pobres. Los impactos del cambio climático, tales como las inundaciones, sequías, derrumbes, amenazan severamente el desarrollo de los países en América Latina y el Caribe. Por lo tanto, el BID en su calidad de banco de desarrollo quiere jugar el papel que le corresponde.

La reciente Iniciativa de Energía Sostenible y Cambio Climático del BID explica las actividades que realizará el Banco para proporcionar asistencia y apoyo a los países de la región en este tema. Además, la nueva política de medio ambiente del BID requiere que el Banco mida y monitoree las emisiones de gas contaminante en los proyectos que financia. Este es un proceso que se inició el año pasado cuando el Banco calculó por primera vez la huella de carbono derivada de la cartera de proyectos del sector privado. Actualmente, el BID está analizando las maneras de expandir esto a sus actividades de desarrollo del sector público.

"Sin embargo, el BID reconoce que debe complementar estas acciones a través de un llamado a encarar el cambio climático como una entidad corporativa, reduciendo su propia huella de carbono en la sede principal y en las oficinas de país", señaló Janine Ferretti, jefa de la División de Medio Ambiente del BID. "Como tal, su compromiso a la sostenibilidad incluye un esfuerzo para minimizar el impacto ambiental de sus instalaciones físicas y operaciones diarias – su "huella" de carbono."

Como primer paso, el Banco fue la primera institución multilateral financiera que compensó las emisiones de carbono asociadas con su Reunión Anual en Brasil del año pasado, una nueva costumbre ahora recientemente repetida en Guatemala el mes pasado. Durante la Reunión Anual en Guatemala, el Presidente Luis Alberto Moreno anunció el siguiente paso del Banco seguir una iniciativa de carbono neutral al 100 por ciento. Esto incluye la compra de la energía renovable al 100 por ciento para compensar la contaminación de sus a través de la compra de Créditos de Energía Renovables (RECs por sus siglas en inglés). Asimismo, el Banco comprará créditos de carbono para contrarrestar la emisión de gases contaminantes de otras fuentes, como las derivadas en viajes de misión. De la misma manera, comenzará a expandir este esfuerzo en sus oficinas de país. Este dinero invertido en la compra de créditos de carbono sirve para financiar proyectos de energía renovable en otra parte de la región.

Esta actitud amigable con el medio ambiente desde de la sede del BID, significa mejorar su eficiencia de recursos, tomando una serie de acciones como optar por la imprimir las dos caras de una hoja, o aún mejor optar por publicaciones digitales, aumentar el uso de materiales reciclados, apagar las luces en las oficinas sin uso, entre otras cosas. De hecho, el apagar las luces y monitores de computadora cuando no están en uso puede generar reducciones enormes en el consumo de electricidad.

Pero el Banco, junto con un gran número de organizaciones, buscar ir más allá de estos esfuerzos y/o actitudes, expandiendo sus políticas y prácticas como la compra de productos reciclados para incorporar una variedad más amplia de consideraciones ambientales como la compra de productos de limpieza menos agresivos, productos que utilicen menos energía y agua, además de adoptar electricidad compuesta de energía renovable.

El Banco ha dado pasos importantes hacia la creación de oficinas más ecológicas, incluyendo la reducción de emisiones, el uso de pinturas y lavado de alfombras que son más favorables al medio ambiente e instalando urinarios que operan sin agua. Además, el BID está trabajando para cumplir con el Estándar LEED-EB de edificios ecológicos y que se aplica a construcciones existentes. Este sistema de calificación de estándares de diseño provee una base para medir la eficiencia operativa del edificio, así como el progreso hecho hacia la implementación de prácticas ecológicas.

Un Plan de Acción para reverdecer el Banco incluye las siguientes siete líneas de actividad:

Reducir, re usar y reciclar: introducir medidas simples para mejorar la eficacia y obtener ahorro
Publicaciones y productos impresos para reverdecer: fomentar la reducción de publicaciones impresas y el uso de materiales reciclados
Mejoras en la cafetería: mejorar las instalaciones de reciclaje y fomentar elementos de diseño pro ambientales para el servicio
Consecución sostenible: incorporar consideraciones ambientales y sociales en decisiones adquisitivas del Banco
Viajes de trabaj ayudar a reducir el número de autos en la pista y el número emisiones de carbono en el ambiente
Hacia un objetivo de carbono neutral: buscar mecanismos innovadores para compensar las emisiones contaminantes de los edificios del BID y los viajes de misión
Educación y liderazgo para reverdecer el ambiente: fomentar un comportamiento saludable para el medio ambiente tanto en la oficina y como en casa.

El BID viene trabajando en muchas de estas cuestiones durante varios años como parte de su compromiso interno de mejorar constantemente y mejorar sus instalaciones y servicios. La información sobre el progreso hasta ahora puede ser encontrada en el segundo Informe sobre Sostenibilidad del 2006. En informe abarca el progreso del Banco en la promoción de la sostenibilidad social y ambiental en proyectos financiados por BID en sus países miembros en América Latina y el Caribe.
Tags: BID, buy recycled, carbon footprint, carbon neutral, carbon offsets, carpet cleaner, cleaning products, Earth Day, educação ambiental, educación ambiental, energía renovable, energia renovável, Energy Efficiency, Environmental Education, Green Building, green procurement, green purchasing, IADB, IDB, LEED-EB, paint, pinturas, productos de limpieza, produtos de limpeza, recycled goods, recycled materials, renewable energy, SECCI, water-free urinals
Subscribe to My Comments Feed
Leave a Reply