« Lozano: Environment Institutions Need to be Accountable | Home | Dia Sem Carro »
By Keith R | September 20, 2007
Topics: Biofuels, Corporate Social Responsibility, Energy & the Environment, Energy Efficiency, Environmental Protection, Personal Choices, Waste & Recycling | No Comments »
It is an honor and pleasure to introduce this guest poster. Arnaldo Jardim is a civil engineer with many years of public service in Brazil, first in state executive posts (including Housing Secretary) and then as a State Deputy in São Paulo (SP), and currently as a Federal Deputy. While State Deputy he headed the legislative work group that drafted the bill that eventually became SP's law establishing a state policy on solid wastes. He also authored the Adolescent Health Law and was the coordinator of the Parliamentary Front on Clean and Renewable Energy. Now in the Federal Chamber of Deputies he is coordinator for solid waste matters of the Environment Parliamentary Front and serves on the Energy Committee and the Special Committee on the Gas Law.
For a while Dep. Jardim has e-mailed to his constituents, supporters and other interested parties (such as me) articles sharing his thoughts on issues of the day, many of them focused on environmental matters. While I do not always agree with his views, the articles are usually well-written, logical and thought-provoking, so I asked his permission to reprint some of them as guest posts on The Temas Blog. He has kindly consented.
I hope that it promotes discussion, and both I and Dep. Jardim would welcome any comments. For those of you that do not read Portuguese, please remember that there is a button for Portuguese under the "Translate This Page" tool in the righthand column.
I also wish to take this occasion to invite others to submit their own guest posts. As long as they are on an environment, health or consumer protection issue with relevance to Latin America and the Caribbean (LAC), are not copies of someone's work, and meet common standards of decent net behavior, they are welcome here.
______________________________
É uma honra e prazer introduzir o seguinte autor convidado. Arnaldo Jardim é engenheiro civil que tem muitos anos de serviço público no Brasil, em primeiro lugar em postos no executivo estadual (incluindo Secretaria de Habitação) e depois como Deputado Estadual em São Paulo, e agora como Deputado Federal. Como Deputado Estado foi líder dum Grupo de Trabalho que elaborou um projeto de lei que eventualmente se tornou no Lei de Política Estadual de Resíduos Sólidos. Também foi autor do Programa Saúde do Adolescente e coordenador da frente parlamentar de Energia Limpa e Renovável. Agora na Câmara Federal de Deputados é coordenador dos trabalhos sobre Resíduos Sólidos da Frente Parlamentar Ambientalista e é titular da Comissão de Energia e parte da Comissão Especial da Lei do Gás.
Para alguns meses o Dep. Jardim tem enviado por email a seus constituintes, partidários e outras pessoas interessadas (como eu) artigos compartilhando suas perspectivas sobre temas atuais, muitos com foco em assuntos ambientais. Ainda que a vezes não concordo com as posições dele, os artigos usualmente são bem-escritos, lógicos e provocam reflexão, e por isso pedi a permissão dele re-publicar alguns dos artigos como "artigos convidados" (guest posts) no Temas Blog. Com gentileza o Dep. me dou sua permissão.
Espero que este artigo promove discussão, e eu e o Deputado Jardim convidemos seus comentários.
Também desejo utilizar esta oportunidade convidar outras pessoas submeter seus próprios artigos. Enquanto tratam um tema do meio ambiente, saúde publica ou defesa do consumidor, e são relevantes a América Latina e o Caribe (ALC), não são copias duma obra de outra pessoa, e cumpre com padrões de bom comportamento na internet, os artigos estão bem-vendo aqui.
_____________________________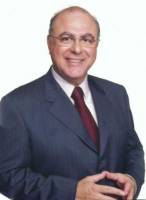 Cidadania Ambiental, por Arnaldo Jardim
O Conselho Empresarial Brasileiro para o Desenvolvimento Sustentável (CEBDS), empresas associadas e entidades ambientalistas apresentaram à Frente Parlamentar Ambientalista, da qual faço parte, o Pacto de Ação em Defesa do Clima. Além dos parlamentares que integram a frente, estiveram presentes representantes dos ministérios do Meio Ambiente, Relações Internacionais e Ciência e Tecnologia. O objetivo da proposta é mobilizar a sociedade para reduzir os níveis de emissões de gases de efeito estufa, por meio da eficiência energética e da adoção de processos produtivos ecoeficientes.
O pacto apresenta dez propostas de ações práticas, entre as quais destaco o compromisso público de trabalhar para deter o desmatamento de florestas, estimular a incorporação de fontes limpas e renováveis na matriz energética, disseminar programas de eficiência energética e estabelecer metas de redução de emissões para empresas.
O Século XXI trouxe o desafio de equilibrar desenvolvimento econômico, qualidade de vida e conservação ambiental, no qual todos nós temos uma parcela de responsabilidade, sejam instituições públicas, privadas e a sociedade civil. Muitas das máquinas, equipamentos e procedimentos que hoje usamos foram desenvolvidos em épocas nas quais questões ambientais e energéticas eram preocupações distantes.
A sociedade de consumo que nos acostumamos a viver é insustentável. A idéia de que tudo existe em abundância, onde basta ir num supermercado e comprar, é um engano fatal. Nossos recursos naturais não estão nas gôndolas, não são bens ilimitados, a vida não está à venda.
A eficiência energética passa por aprimoramentos na indústria, no setor de transportes, no próprio setor de geração de energia e no consumo consciente da população.
Às indústrias compete o uso de controladores de motores mais eficientes, caldeiras com queimadores de pequena emissão, o controle de processos com microssensores (desenvolvimento da microeletrônica), processamentos de corte e perfuração com uso de laser, processos de aquecimento e secagem via infravermelho, entre outros.
O BNDES acaba de ampliar o Proesco, uma linha de crédito criada em 2006 para apoiar projetos de eficiência energética tocados por empresas ou através das Empresas de Serviço de Conservação de Energia (Escos). Até agora, apenas dois projetos de universidades foram aprovados, no montante de R$ 2,5 milhões. A meta para este ano, é desembolsar R$ 100 milhões diante da possibilidade das empresas apresentarem garantias não tradicionais ao banco e agentes estrangeiros. Atualmente, segundo a Associação Brasileira de Escos, existe um mercado potencial no País de R$ 20 bilhões para este tipo de negócio.
Nos transportes, a melhoria da eficiência do motor, aumentando o desempenho com o qual a energia do combustível é convertida em deslocamento efetivo, e no uso de combustíveis limpos e renováveis, como o etanol e o biodiesel, são paradigmas a serem alcançados.
A nós, cidadãos-consumidores, cabe cotas de esforço em várias direções, como: reciclar o lixo, economizar água, captar e utilizar água pluvial, evitar o desperdício de alimentos, consumir apenas o necessário e desligar a luz e a televisão ao sair da casa. Existem exemplos simples e outros mais elaborados como o consumo consciente, no qual escolhemos produtos de empresas ecológica e socialmente responsáveis. Duas ferramentas importantes de pesquisas estão no site do Instituto Akatu pelo Consumo Consciente (www.akatu.com.br): o Centro de Referência para o Consumo Consciente e o Guia de Empresas e Produtos. Exemplos não faltam, o Banco Real está recolhendo pilhas e baterias de celulares e a Faber- Castell é a única no mundo a produzir lápis com 100% de madeira plantada.
Ao Poder Público cabe fazer a amarração de todas estas iniciativas. Seja pela aprovação de Projetos de Lei como o de Eficiência Energética e da Política Nacional de Resíduos Sólidos, na adoção de políticas públicas sob o prisma de combater às mudanças climáticas e o desperdício, na redução de impostos para edificações erguidas sob os critérios de eficiência, seja energética ou ambiental. Existe toda uma gama de leis e ações efetivas, cabe ao Executivo e o Legislativo estabelecer como prioridade a questão da sustentabilidade e à sociedade organizada exigir essa premissa.
Acredito que estamos às vésperas de uma nova revolução industrial, caracterizada por uma mudança da matriz energética, diante da escassez de petróleo e das preocupações ambientais. Teremos referências globais comuns que serão respeitadas por todos os países e fiscalizadas por organismos internacionais. Tudo isso vai refletir numa mudança dos padrões econômicos e culturais em que a educação ambiental garantirá a consolidação de uma cidadania ambiental.
— Deputado Arnaldo Jardim
arnaldojardim@arnaldojardim.com.br
www.arnaldojardim.com.br
Tags: água pluvial, Arnaldo Jardim, Banco Real, baterias, biodiesel, BNDES, Brasil, CEBDS, celulares, cidadania ambiental, combustíveis limpos, consumo consciente, desmatamento, desperdício de alimentos, eficiencia energética, energia renovável, energias limpas, Escos, etanol, ethanol, Frente Parlamentar Ambientalista, gases de efecto invernadero, gases de efeito estufa, Instituto Akatu, lápis, matriz energética, mudanças climáticas, Pacto de Ação em Defesa do Clima, pilhas, processos produtivos ecoeficientes, residuos sólidos
Subscribe to My Comments Feed
Leave a Reply