« State of the North American Environment | Home | Farm Animal Production and Climate Change »
By Keith R | June 22, 2008
Topics: Environmental Governance, Environmental Protection | No Comments »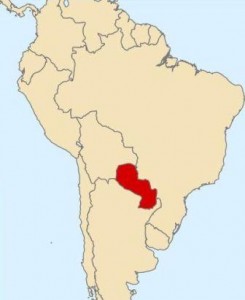 From the Inter-American Development Bank (IDB):
IDB approves US$8 million for National Environmental System in Paraguay

Resources will improve land use planning and promote citizen participation

The Inter-American Development Bank today approved two loans worth US$8 million for Paraguay to support its national environmental system.

This is the second stage of a program that began in 2001 with a first US$8 million IDB loan to establish and strengthen key institutions in the sector.

"During the first stage, in July 2002 the government established a regulatory framework for environmental management, which laid the basis for managing natural resources so they would contribute sustainably to the country's economic development," said IDB team leader Helena Landazuri de Piaggesi.

"This second project builds on the institutional achievements of the first stage. It will now develop four priority areas: environmental land use planning, the National Environmental Quality System and the National Environmental Information System, and citizen participation in environmental management," added Landazuri.

"The operation has been conceived and designed to achieve greater efficiency and effectiveness in environmental management at the national, sector and local levels, and to improve the professional level and specialized knowledge of the staff involved."

The Environmental Secretariat of Paraguay will carry out the program. The IDB financing includes a US$6.4 million loan for a 30-year term, with a 5.5-year grace period and a variable interest rate, and a US$1.6 million concessional loan from the IDB Fund for Special Operations, for a 40-year term, with a 40-year grace period and a 0.25 percent interest rate. Local counterpart funds will total $1.5 million.
________________________
Desde el Banco Interamericano del Desarrollo (BID):
BID aprueba US$8 millones para Sistema Nacional del Ambiente en Paraguay

Mejorará planificación de uso de la tierra, promoverá participación ciudadana

El Banco Interamericano de Desarrollo aprobó hoy préstamos por US$8 millones a Paraguay en apoyo a su sistema nacional ambiental.

Esta es la segunda fase de un programa que comenzó en 2001 con un préstamo inicial del BID de US$8 millones para establecer y fortalecer las instituciones clave del sector.

"Durante la primera etapa, en julio de 2002, el gobierno estableció un marco regulatorio para la gestión ambiental, que sentó las bases para el manejo de los recursos naturales, con el propósito de lograr la sostenibilidad del desarrollo económico del país", afirmó la jefa del equipo del BID, Helena Landázuri de Piaggesi.

"Este segundo proyecto se construye sobre la base de los logros institucionales de la primera etapa. A partir de ahora, se propone desarrollar cuatro áreas prioritarias: planeamiento ambiental del uso de la tierra, el Sistema Nacional de Calidad Ambiental y el Sistema Nacional de Información Ambiental, así como la promoción de la participación ciudadana en el manejo ambiental", agregó Landázuri.

"Las operaciones han sido concebidas y diseñadas para lograr una mayor eficiencia y efectividad en la gestión ambiental a nivel nacional, sectorial y local, y para mejorar el nivel profesional y el conocimiento especializado del personal involucrado".

La Secretaría Ambiental del Paraguay será la encargada de ejecutar el programa. El financiamiento del BID incluye un préstamo de US$ 6,4 millones, a un plazo de 30 años, con un período de gracia de 5,5 años y a una tasa de interés variable; y un préstamo concesional de US$ 1,6 millones proveniente del Fondo para Operaciones Especiales del BID, a un plazo de 40 años, con un período de gracia de 40 años, y una tasa de interés de 0,25 por ciento. Los fondos locales de contrapartida totalizarán US$1,5 millones.
Tags: BID, citizen participation, environment, environmental management, gestión ambiental, IDB, land use, manejo ambiental, medio ambiente, Paraguay, participación ciudadana, Secretaría Ambiental
Subscribe to My Comments Feed
Leave a Reply