« The Changing Face of Deforestation in the Brazilian Amazon | Home | An Innovative Watershed Management Model in Guatemala / Modelo innovador para la gestión de cuencas en Guatemala »
By Keith R | September 14, 2007
Topics: Environmental Protection, Marine/Coastal Issues, Waste & Recycling | No Comments »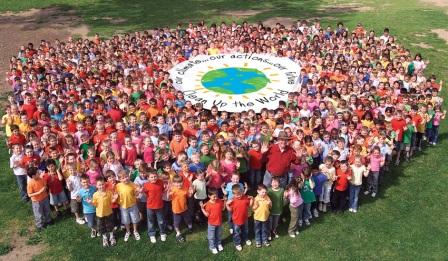 This weekend across the world, including much of Latin America and the Caribbean (LAC), people will be joining NGOs and community groups in events designed to clean up beaches, coastal waters, rivers, lakes, parks, reserves and their surroundings as part of the annual Clean Up the World Weekend. Copied below is the official press release from the event's global co-sponsors.
To get the list of the organizers in LAC nations and how to contact them, click here to download the PDF file.
Looking over the list, I'm pleased that LAC is well represented. But I'm also dismayed that once again there are important places that are conspicuous by their absence. Why, given their many beaches, the importance of tourism to their economies, and their trash problems, do I not see Barbados, Costa Rica, Jamaica or the Dominican Republic in this list??? (even poor, ravaged Haiti is on the list, but not its richer neighbor, the DR! For shame!). Why are Cancun, Cabo San Lucas, Acapulco, Fortaleza, Recife and Punta del Este missing??? Where are Antigua, Belize, the Caymen Islands, Dominica, St. Lucia? Why are only some, but not all, of the LAC national capitals on that list? Shouldn't Mexico City, Asunción, Montevideo, Santiago de Chile, San Juan (Costa Rica), San Salvador, Quito, Bridgetown and Georgetown be there?
Events in the LAC region will be held in:
Argentina
Buenos Aires
Calafate
Chos Malal
Cuidad Mendoza
Comodoro Rivadavia
Concepción de la Sierra
Córdoba
El Dorado
Entre Rios
Hurlinghan
Mar del Plata
Pilar
Puerto Iguazu
Puerto Madryn
Rosario
San Javier
San Salvador de Jujuy
Santa Rosa
Santiago del Estero
Sunchales
Aruba
Bolivia
Chayanta
Cochabamba
La Paz
Potosí
Rurrenabaque
Brazil
Balneario Barra do Sul
Balneario Camboriu
Brasilia
Cabo Frio
Cacha – Pregos
Curitiba
Itanhaem
Manaus
Parnamirim
Petropolis
Rio de Janerio [Praias de Botafogo, Urca, Flamengo, Copacabana, Ipanema, Leblon, São Conrado, Barra da Tijuca e Prainha, Lagoas Rodrigo de Freitas & Marapendi and in Sepetiba, Itacoatiara, Itacuruçá e Mangaratiba]
Salvador
São Paulo
Uberlandia
Vera Cruz
Vitória
Chile
Chacabuco
Ciudad de Osorio
Diego de Almargo
San Bernardo
Colombia
Barranquilla
Bogotá
Cali
Cartagena
Medellin
Monteria
Cuba
Ciego de Avila
Cienega
Habana del Este
La Habana
Morón
Ecuador
Guayaquil
Loja
El Salvador
Santa Tecla
Guatemala
Antigua
Haiti
Port-au-prince
Honduras
Francisco Morazan
México
Acuña
Aguascalientes
Ciudad Juárez
Ciudad Victoria
Cuautla
Gómez Palacio
Guadalajara
Hermosillo
Huixquilucan de Degallado
La Paz
Monterrey
Nezaghualcoyctl
Pachuca
Tlaxco
Torreon
Tuxtla Gutiérrez
Zacapu
Netherlands Antilles
Kralendijk
Nicaragua
Managua
Panamá
David
Paraguay
Departamento Central
Perú
Arequipa
Chiclayo
Chimbote
Cusco
Huamanga
Huancayo
Lima
Mayorazgo
Puno
San Miguel
Puerto Rico
San Juan
Uruguay
Durazno
Fotin de Santa Rosa
Rivera
Soca
Venezuela
Caracas
Lechería
Monagas
______________________________
From Clean Up the World:
Global campaign tackling greatest environmental challenge: climate change

Community-based action on climate change involving an estimated 35 million people across the planet in 2007 will culminate in the Clean Up the World Weekend on 14-16 September.

More than 650 non-government organisations, community groups, local councils and other agencies in 115 countries are currently working on projects in 2007 to improve the health of the environment.

The focus of many community activities around the world has been on limiting the impacts of climate change though activities such as waste reduction and recycling, water and energy conservation, and revegetation.

On Clean Up the World Weekend, organisations will engage volunteers to take part in activities designed to clean up, fix up and conserve their local environment.

The Australian founder and chairman of Clean Up the World, Ian Kiernan said communities in many countries are demonstrating that simple actions can make a real and lasting difference.

"Millions of people simply conserving water, and recycling waste adds up to a huge environmental benefit for the planet.

"Our aim is to encourage individuals to take responsibility for the environment through a range of affordable actions. What is inspiring is the variety of activities that participating organisations have initiated in their countries in response to this challenge."

Among those undertaking activities as part of the weekend, Our Earth Foundation in Poland and the Tonga Solid Waste Management Project in the Pacific are conducting nationwide clean ups and Programa TV Na Praia in Brazil is coordinating a day of activities to launch their anti-litter campaign.

The Clean Up the World campaign is in its 15th year and has the support of the United Nation's Environment Programme (UNEP). The 2007 theme 'Our Climate, Our Actions, Our Future' channels community action towards addressing the causes of climate change.

Achim Steiner, Executive Director of UNEP praised the efforts of organisations across the world that are involved in Clean Up the World.

"Climate change and other environmental challenges impact every corner and community on the planet. Our generation is witnessing the early stirrings of extreme weather events, melting ice and other climatic manifestations, and it is truly impressive to see so many communities responding to the challenge with grassroots enthusiasm and commitment. In this context, Clean Up the World is playing a leadership role by providing practical action and this is exactly how the world will start making a difference", he said.

Mr. Steiner added: "This week, we are celebrating not only the 15th anniversary of Clean of the World, but we are also celebrating the Montreal Protocol which was ratified 20 years ago with the aim to eliminate the production and consumption of ozone-depleting chemicals. These two environmental endeavours show that the departure point for success must be a joint effort with participation from all realms of society: governments, private sector and civil society."

Details of organisations participating in Clean Up the World in 2007 can be found at www.cleanuptheworld.org
Tags: Acapulco, Aguascalientes, Antigua, Arequipa, Aruba, Asunción, Barbados, Barra da Tijuca, Barranquilla, basura, beaches, Belize, Bogotá, Bolivia, Botafogo, Brasilia, Brazil, Bridgetown, Buenos Aires, Cabo Frio, Cabo San Lucas, Cali, Cancun, Caracas, Cartagena, Caymen Islands, Chile, Chimbote, Ciudad Juarez, Clean Up the World Weekend, coastal waters, Cochabamba, Colombia, Comodoro Rivadavia, Copacabana, Córdoba, Costa Rica, Cuba, Curitiba, Cusco, Dominica, Dominican Republic, Ecuador, El Salvador, Flamengo, Fortaleza, Georgetown, Guadalajara, Guayaquil, Habana, Haiti, Honduras, Ipanema, Jamaica, La Paz, lakes, Leblon, Lima, litter, lixo, Manaus, Mar del Plata, Medellín, Mexico, Mexico City, Monterrey, Montevideo, Netherlands Antilles, Nicaragua, Panama, Paraguay, parks, Peru, Petropolis, Port-au-prince, Puerto Iguazu, Puerto Madryn, Puerto Rico, Punta del Este, Quito, Recife, reserves, Rio de Janeiro, rivers, Rosario, Salvador, San Juan, San Salvador, Santiago, Santiago del Estero, São Paulo, trash, UNEP, Urca, Uruguay, Venezuela, Vitória
Subscribe to My Comments Feed
Leave a Reply