« World Breastfeeding Week 2008 in LAC / La Semana Mundial de la Lactancia Materna 2008 en ALC | Home | Amapá Adopts a Recycling Policy »
By Keith R | August 1, 2008
Topics: Environmental Protection, Extractive Sectors | No Comments »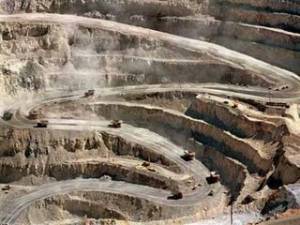 From the World Bank:
World Bank Approves US$30 Million for Environmental Decontamination in Mining Sector

The World Bank Board of Executive Directors approved today a US$30 million loan to support an environmental program designed to assist the Government of Argentina, specifically the National Atomic Energy Commission (CNEA), to meet its legal obligations to remediate closed uranium mines and milling facilities in a permanent manner, consistent with internationally accepted standards for the safe disposal and handling of hazardous materials.

The Mining Environmental Restoration Program will finance investments to remediate the closed uranium processing site in Malargüe, Mendoza, and will provide technical assistance for the planning and engineering design of up to seven additional sites.

"The remediation and restoration of closed mine sites is a relatively new undertaking in Argentina; therefore there is little experience with mine closure and clean-up. The project will ensure that the legacy of past mining sector activities and closings are conducted according to international best practice and with proper consultation and monitoring procedures," said Pedro Alba, World Bank Country Director for Argentina, Chile, Paraguay and Uruguay.

The initiative will contribute to:

Develop CNEA's environmental management capacity to plan and carry out sustainable and technically sound remediation interventions throughout the uranium sector;
Support technically, environmentally, and socially responsible planning of the remediation needs of seven sites across the country, using the Malargüe site as a pilot for actual implementation of such remediation activities; and
Introduce concepts of environmental risk management more broadly in the mining sector, including in the Secretariat of Environment and Secretariat of Mining.

"We will be working with CNEA, government agencies and local environmental organizations to ensure the full and active participation of communities affected by the legacy of abandoned mine sites," said Glenn Morgan, World Banktask team leader for the project.

The Argentine mining sector represents an important component of the country's private sector investment and is currently booming as a result of high commodity prices, competitive exchange rates, sector liberalization, and streamlining of federal and provincial administrative procedures. The World Bank is very pleased to support Argentina in improving its management of environmental risks in the mining sector.

The US$30 million fixed-spread loan from the International Bank for Reconstruction and Development (IBRD) has a maturity of 30 years, including a five-year grace period.
Tags: Argentina, Banco Mundial, CNEA, environment, environmental risk management, hazardous materials, Malargüe, medio ambiente, Mendoza, minería, mines, mining, site decontamination, uranium, World Bank
Subscribe to My Comments Feed
Leave a Reply