« New IDB Sustainable Energy and Climate Change Initiative / Nueva Iniciativa del BID de Energía Sostenible y Cambio Climático / Nova Iniciativa do BID Sobre Energia Sustentável e Mudança Climática | Home | Glossary Added to the Tool Box »
By Keith R | November 30, 2006
Topics: Electronic/Electrical Equipment, Environmental Protection, Waste & Recycling | 2 Comments »
In an earlier article, I asked how long would it take for Latin America and the Caribbean (LAC) to wake up to its looming end-of-life (EOL) cellular telephone ("cell phone") problem. Evidently some have already awakened.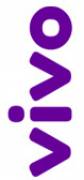 On Tuesday ReCellular Inc., a Michigan-based collector, reseller and recycler of used wireless cell phones and their accessories, has announced a two-year partnership covering Brazil with Vivo, the mobile telecommunications service provider jointly owned by Portugal Telecom and Spain's Telefónica. Starting in early November with 58 Vivo stores in three major cities (Brasilia, Rio de Janeiro, São Paulo), the partnership plans to eventually create over 4,000 collection points throughout Brazil. ReCellular hopes to eventually collect and recycle "tens of millions" of Brazilian cell phones.
After being collected at the drop-off points and delivered to ReCellular, the phones will have all their data erased, the phones reconditioned and resold. ReCellular and Vivo have pledged some of the profits from the operation to be donated to unspecified local charities.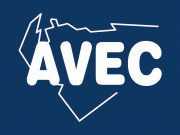 This is not Recellular's first foray into LAC. Earlier this year it entered into an agreement with the Venezuelan Association of Catholic Education (Asociación Venezolana de Educación Católica – AVEC) to join the latter's RECICL@CEL cell phone recovery initiative in Venezuela. The consumer brings his/her used cell phone and accessories (primarily batteries and chargers), regardless of brand, model or age, to either an authorized sales agent for CANTV-Movilnet premium or one of the 1,028 educational centers associated with AVEC. AVEC delivers them to Fletes ACME, who exports them to ReCellular. The collected phones are then reconditioned (where possible) by ReCellular for resale, or at least cannibalized for parts and the rest properly disposed of.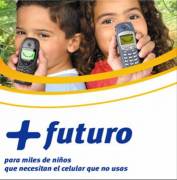 Part of the funds generated from the go to support AVEC's national network ("Red Hogar") of 90 centers helping some 8,000 children and adolescents affected by young pregnancy, unemployment and/or family abandonment, alcoholism, drug abuse, malnutrition, or physical and verbal abuse.
ReCellular also has partnered with Motorola when the latter sought to get its Central American customers to switch from TDMA to GSM. Clients making the exchange of their old TDMA unit received a discount on a new GSM. In the first five months, some 34,000 units were returned, exported, de-branded and given to ReCellular for reconditioning under the condition that they not be resold in their home market. Motorola and ReCellular plan to extend the program to the rest of LAC in 2007.
— Keith R
Tags: América Central, AVEC, Brasilia, CANTV, cell phones, cellular telephones, celulares, Central America, e-scrap, e-waste, Fletes ACME, GSM, lixo tecnologico, Motorola, Movilnet, Portugal Telecom, RAEE, ReCellular, reciclagem, reciclaje, reconditioning, recycling, Red Hogar, residuos tecnologicos, Rio de Janeiro, São Paulo, scrap electronics, TDMA, Telefónica, teléfonos celulares, Venezuela, Vivo, WEEE
2 Responses to "Major Cell Phone Recycling Deal for Brazil"
Currants » Where did all the cell phones go? Says:
December 4th, 2006 at 10:07

[…] Have you ever thought about what happens to your cell phone when you upgrade to a new one? Considering that an estimated 5 billion mobile devices are in existance around the world, this could become a problem. These devices often contain toxic chemicals, including mercury and cadmium, that if disposed of improperly can cause severe environmental damage and cancer in humans. E-waste is something that governments need to consider for the future. Currently, much of the waste ends up in Africa where few facilities can deal with it safely. In Brazil, a cell phone recycling deal has already been made help ease some of the stress of e-waste. The EU has new policies as well, but I don't have any information on the United States. […]

Muito Nerd! Says:
August 17th, 2008 at 15:15

[…] good for the environment. Even so, despite the cell phone recycling programs launched in Brazil by Vivo, Motorola, Claro and Nokia, only 2% of Brazilians actually recycle their […]
Leave a Reply