« Dia Sem Carro | Home | Are Biodegradable Plastic Bags Really Better? »
By Keith R | September 21, 2007
Topics: Environmental Governance, Environmental Protection, Water Issues | No Comments »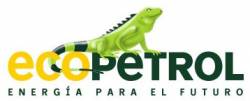 Synopsis in English: Colombia's Environment Ministry (MAVDT) recently announced that the nation's public energy firm, Ecopetrol, will have its all its discharges into the Orotoy and Guamal Rivers permanently monitored and verified by an independent specialist company to check that they comply fully with environmental norms. Audits will be published periodically.
Ecopetrol has also been forced to desist from discharges into the Guamal until such time as the appropriate autonomous regional corporation (Corporacion Autónoma Regional – CAR), Cormacarena, issues a permit for the discharges. For its part, Cormacarena undertakes not to issue the permit until a public hearing is held among the affected communities to discuss alternatives for treatment of Ecopetrol's wastewater.
Last but not least, MAVDT, Cormacarena, Ecopetrol, the government of Meta department (a department is akin to a state or province), the affected municipalities and interested environmental NGOs will work out a plan for environmental improvement for the Orotoy River and track its implementation.
Temas Observation: I find this commendable — all too often in Latin America and the Caribbean (LAC), state-owned firms, particularly (but not exclusively) the energy and mining firms, are not held to tough public accountability for compliance with environment, health and safety (EHS) norms.
______________________________
Desde el Ministerio de Ambiente, Vivienda y Desarrollo Territorial (MAVDT):
FIRMA INDEPENDIENTE REALIZARÁ MONITOREO PARA VERIFICAR QUE VERTIMIENTOS CUMPLAN CON NORMAS AMBIENTALES

Se busca proteger los ríos Orotoy y Guamal

Ecopetrol se abstendrá de continuar las obras en el río Guamal hasta que Cormacarena produzca acto administrativo de autorización.
Cormacarena expedirá el acto administrativo cuando se adelante la audiencia pública.

Una compañía independiente realizará un monitoreo permanente para dar cumplimiento a la normatividad ambiental frente a los vertimientos de agua residual por parte de Ecopetrol a los ríos Orotoy y Guamal en el Meta, así lo dio a conocer el ministro de Ambiente, Vivienda y Desarrollo Territorial, Juan Lozano Ramírez.

Durante una reunión paralela al Consejo Comunal de Gobierno realizado hoy en el municipio de Castilla La Nueva (Meta), liderada por el titular de la Cartera Ambiental, se concluyó que dicha compañía será contratada por las alcaldías de Castilla La Nueva y de San Carlos, municipios comprometidos con estos vertimientos.

"Con el fin de fortalecer el programa entre la comunidad y Ecopetrol, se acordó que las alcaldías de Castilla y San Carlos contratarán una compañía especializada independiente para hacer el monitoreo permanente de cumplimiento de la normatividad ambiental en los vertimientos de agua residual en los ríos de la región", dijo Lozano Ramírez.

Adicionalmente, se diseñará un plan de mejoramiento ambiental para el río Orotoy con la participación del Ministerio de Ambiente, Vivienda y Desarrollo Territorial, Ecopetrol, la Corporación para el Desarrollo Sostenible de la Macarena (Cormacarena), la Gobernación del Meta, los municipios y las organizaciones ambientales, entre otras entidades.

Estos organismos tendrán a su cargo auditorías ambientales periódicas y se darán a conocer de manera permanente sus resultados.

Ecopetrol se comprometió a no continuar con los vertimientos en el río Guamal, hasta que no disponga de la autorización de Cormacarena, que es la autoridad ambiental regional.

Asimismo, la estatal petrolera realizará una audiencia con las comunidades para socializar las alternativas en el tema de tratamiento de las aguas residuales.

Por su parte, Cormacarena no emitirá ningún acto administrativo de autorización, hasta tanto no se complete el proceso de socialización con las comunidades involucradas a través de una audiencia pública.
Tags: aguas residuales, Castilla La Nueva, Colombia, Cormacarena, Departamento del Meta, discharges, Ecopetrol, effluent, Juan Lozano, MAVDT, monitoreo, normatividad ambiental, Rio Guamal, Rio Orotoy, vertimientos, wastewater
Subscribe to My Comments Feed
Leave a Reply