« Can a Huge Luxury Resort = Sustainable Tourism? | Home | Tackling Chronic Diseases in the Caribbean / Atacando enfermedades crónicas en el Caribe »
By Keith R | September 27, 2007
Topics: Environmental Education, Environmental Protection, Waste & Recycling | No Comments »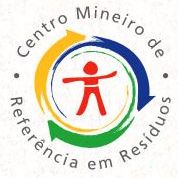 In June the Brazilian state of Minas Gerais opened an institution that, to my knowledge, is unique in Brazil, if not the rest of Latin America and the Caribbean (LAC). The Minas Waste Reference Center (Centro Mineiro de Referência em Resíduos – CMRR) is intended to be the state's focal point for everything and anything associated with solid wastes.
Just serving Brazil's #3 state economically makes the CMRR significant. But when you add to that the thought that other states are watching the CMRR with a view to possibly introducing their own versions…
Who is Involved
Technically the Belo Horizonte-based Center is under the state government's organizational umbrella, jointly run by the State Environment Secretariat (SEMAD), the State Environment Foundation (FEAM), and Minas' Voluntary Social Assistance Service (Servas). But CMRR also is billed as a public-private partnership with many patrons.* It is intended to serve many different end-users: the state government, city administrations, business/industry, NGOs, academia and communities. As Governor Aécio Neves put it at the Center's inauguration:
The Center will be the contact point between the State, civil society organizations, municipalities, large and small enterprises, and associations of class, academia and community, for the exchange of technical and organizational knowledge, research, information dissemination and training for the integrated management of wastes, besides the necessary reflection of our generation regarding the reuse, recycling and adequate disposal of those wastes.
Principal Focus
The CMRR has five priority areas of action:
Aid to Municipal Waste Management: to guide and develop methodologies and seek joint solutions for the implementation of municipal Plans for the Integrated Management of Solid Wastes, together with instruments that result in the social inclusion of catadores, in accord with the directives of the Minas Sem Lixões ("Minas Without Dumps") and AmbientAÇÃO programs. The former has as its goals the elimination of 70% of the state's waste dumps by 2011, and the provision by then of adequate disposal for 60% of the state's solid wastes. AmbientAÇÃO was created by FEAM in 2003 to get state agencies to adopt "conscientious consumption" habits, promote selective collection in their workplaces and to take steps to improve the workplace environment (reduce noise pollution, make offices smoke-free, etc.). CMRR will now seek to extend AmbientAÇÃO to municipal administrations.
Professional Training: to train students in state public schools in the management and business of waste, in order to create new employment and income opportunities.
Communication and Information: to systematize and disseminate about waste management together with networks of teaching institutions and libraries from both within and outside Brazil. CMRR, for example, is already the repository for the state's solid waste inventory and provides a searchable database of Brazilian theses and dissertations on waste-related subjects.
Research and Development (R&D): to stimulate the innovation and adoption of products and processes that reduce waste generation and increase material reuse and recycling. For example, CMRR has an "experimental kitchen" to find ways to reduce food wastage and to increase recycling of items such as cooking oils.
Environmental Education and Events: to promote seminars, lectures, roundtables, dialogs, debates, etc. focused on waste issues and "conscientious consumption." CMRR will also serve as a permanent space for the exhibition works of "eco-sustainable art" (primarily art works made using recycled waste materials).
_______________________________
Desde Agência Minas:
Minas cria centro pioneiro de gestão de resíduos sólidos

O governador Aécio Neves inaugurou, nesta terça-feira (12), em Belo Horizonte, o Centro Mineiro de Referência em Resíduos (CMRR), iniciativa inédita no país que reunirá, num mesmo espaço físico, o atendimento de prefeituras, empresas, entidades, universidades e comunidades em geral para desenvolvimento de ações de proteção e defesa do meio ambiente. A iniciativa coloca Minas na vanguarda nacional da gestão ambiental e na utilização de novas tecnologias para o reaproveitamento de resíduos sólidos.

O Centro de Referência ocupa uma área de 10 mil metros quadrados no bairro Esplanada, região Leste de Belo Horizonte. No local, funcionarão uma unidade de atendimento a prefeituras, um banco de dados sobre lozalização e condições dos depósitos de lixos em cada um dos 853 municípios do Estado, uma unidade de aproveitamento integral de alimentos (cozinha experimental) e ainda diversos cursos abertos aos público, que ensinarão ténicas voltadas para a reaproveitamento de alimentos, embalagens, reciclagem de papel e outros materiais. Também serão oferecidos cursos abertos à população para produção de produtos a partir da reciclagem de materiais, oferecendo oportunidade para pequenos negócios e geração de emprego.

"Minas, vanguarda na política pública de meio ambiente, reafirma esta posição com a inauguração deste centro de trabalho, capaz de conciliar soluções ambientais com geração de emprego e renda. Um centro capaz de reunir conhecimento a favor de novas oportunidades, para centenas de milhares de pessoas. Ao reunir nesse espaço de forma inédita no país, serviço público, pesquisa, comunidades, estudantes, estamos também derrubando fronteiras e nos integrando mais como sociedade", afirmou o governador, em seu pronunciamento.

O Centro de Referência reúne parceiros de diferentes setores. São eles: Federação da Indústria de Minas Gerais (Fiemg), Sebrae-MG, Sindicato do Comércio Varejista de Derivados de Petróleo no Estado de Minas Gerais (Minaspetro), Federação da Agricultura e Pecuária de Minas Gerais (Faemg), Federação do Comércio de Minas Gerais (Fecomércio), Associação dos Hospitais de Minas Gerais (AHMG), Minasinvest, Serviço Nacional de Aprendizado Comercial de Minas Gerais (Senac Minas), Federação das Empresas de Transporte de Cargas de Minas Gerais (Fetcemg), Sindicato da Indústria de Construção de Minas Gerais (Sinduscon) e Federação das Empresas de Tranporte de Passageiros (Fetram).

"O Centro será o ponto de contato entre o Estado, as organizações da sociedade civil, municipalidades, grandes e pequenas empresas, associações de classe, academia e comunidade, para o intercâmbio do conhecimento tecnológico e organizacional, pesquisa, disseminação de informações e qualificação para a gestão integrada de resíduos, além da necessária reflexão da nossa geração sobre a reutilização, a reciclagem e a disposição adequada dos resíduos", ressaltou o governador.

Atendimento a prefeituras

Técnicos da Secretaria de Estado de Meio Ambiente e da Fundação Estadual de Meio Ambiente (Feam) farão um atendimento direto aos técnicos das prefeituras mineiras, oferecendo informações sobre novas tecnologias e para o desenvolvimento de projetos sobre o uso dos recursos naturais, esgotamento sanitário e adequadação dos depósitos de lixo.

Para Aécio Neves, o Centro de Referência apresenta ao país uma nova forma de parceria entre estado, iniciativa privada e sociedade civil organizada na formulação e execução de ações que estimulem o desenvolvimento sustentável e melhoria da qualidade de vida da população.

"Temos um instrumento absolutamente novo de monitoramento, estabelecimento de estratégia, de compartilhamento de responsabilidade com o setor privado, fundamental para que isso dê certo. Mais uma vez, damos uma sinalização clara para o Brasil que a questão ambiental não pode ser tratada apenas com discurso. Tem que ser tratada com ações, métodos, fiscalização, metas a serem alcançadas, como estamos buscando fazer aqui. Demos um passo concreto para enfrentar de forma responsável e compartilhada a questão do tratamento dos resíduos sólidos produzidos em solo mineiro", afirmou o governador, em entrevista.

Segundo ele, a participação dos municípios e da iniciativa privada é fundamental para que haja um novo modelo de gestão ambiental no Estado.

"Essa nova consciência ambiental e as informações sobre a gestão de recursos naturais devem estar presentes, a partir de agora, de forma intensa em todos os níveis de governo. Deve mobilizar as administrações municipais que serão convidadas a participar deste esforço e deve, sobretudo, modificar hábitos e costumes, modernizar o setor produtivo e criar, não apenas em Minas, mas no Brasil, um novo modelo de relacionamento com os bens de consumo e com os resíduos que dele decorrem", disse o governador, em seu pronunciamento

Nova política estadual

Durante a solenidade, o governador anunciou o envio, à Assembléia Legislativa, do projeto de lei que institui a Política Estadual de Resíduos Sólidos. A nova legislação define normas, responsabilidades e diretrizes na gestão dos resíduos no Estado. Segundo Aécio Neves, o objetivo é modernizar ainda mais as políticas ambientais em Minas.

"Minas vem sendo vanguarda na gestão pública das questões ambientais. Mas isso já não basta. Para continuarmos na vanguarda, é cada vez mais urgente dinamizar estruturas e sistemas capacitados a pensar, criar alternativas, acompanhar, medir resultados, como temos feito permanentemente em Minas, e intervir sempre com eficácia na realidade", afirmou Aécio Neves.

O governador também assinou convênios de cooperação com entidades de classe, como objetivo de ampliar as parcerias do Estado com a iniciativa privada e com a sociedade civil organizada nas novas políticas de gestão dos resíduos sólidos e apoio às ações do centro de referência.

Geração de renda

O Centro de Referência também oferecerá oportunidade de geração de emprego e renda à população mineira, com a capacitação profissional de jovens estudantes das escolas públicas em novos métodos para reutilização dos resíduos sólidos, como alimentos, embalagens e papel. As primeiras turmas serão formadas por alunos das escolas públicas do Estado. A comunidade também participará das ações por meio de oficinas de arte, produção de papel artesanal, reutilização de tecidos e reciclagem de lixo doméstico.

Arte e música

Durante sua visita ao Centro de Referência, o governador esteve acompanhado do vice-governador Antônio Augusto Anastasia, do secretário de Estado de Meio Ambiente, José Carlos Carvalho e da presidente do Servas, Andrea Neves. Eles foram recebidos pelas "Meninas de Sinhá", grupo de mulheres do bairro Alto Vera Cruz, cantando músicas do folclore mineiro. O governador visitou a mostra Conexão de Materiais, da artista plástica Águida Zanol, montada no pátio principal do Centro de Referência, e feita a partir de resíduos reciclados. Depois, conheceu as principais oficinas que já começaram a funcionar no centro. Todo o entorno do prédio foi decorado com peças produzidas de sucata, assinadas pelo artista visual Tarcísio Ribeiro.

Na oficina de papel, o governador acompanhou a estudante Kaite Santos no processo de confecção de papel reciclado que será transformado em convites de formatura e casamento. Na cozinha experimental, o governador teve a chance de assistir ao chef Alexandre Frigo, do Senac Minas, ensinando as cantineiras de creches e escolas públicas receitas que utilizam alimentos integralmente, evitando desperdícios.

O governador também inaugurou um auditório com capacidade para 340 pessoas que recebeu o nome do ambientalista e presidente do Centro para Conservação da Natureza, Hugo Werneck, presente à solenidade. Enquanto percorria os 4 mil metros de área construída, alunos de escolas estaduais, participantes do programa Valores de Minas, do Governo de Minas, fizeram uma apresentação musical.

A solenidade terminou com uma apresentação dos músicos Sá e Zé Rodrix. Segundo o governador, eles foram os primeiros artistas da MPB a fazer um alerta sobre a necessidade de preservação do meio ambiente com o clássico "Sobradinho", lançada nos anos 70, quando da construção da hidrelétrica no rio São Francisco.

A solenidade de inauguração do Centro de Referência também contou com a presença dos secretários de Estado de Educação, Vanessa Guimarães; de Cultura, Eleonora Santa Rosa; de Desenvolvimento Social, Custódio Mattos; de Transportes e Obras Públicas, Fuad Noman; do vice-prefeito de Belo Horizonte, Ronaldo Vasconcelos; do coordenador da Maison D'Amerique Latine e Consultor Internacional para o Projeto do CMRR, Leo Orellana; entre outras autoridades.
* Federation of Industry of Minas Gerais (Federação da Indústria de Minas Gerais – Fiemg); the Minas chapter of the Brazilian Service of Aid to Micro and Small Enterprises (Sebrae-MG); the Syndicate of Petroleum Derivative Retailers in Minas Gerais (Sindicato do Comércio Varejista de Derivados de Petróleo no Estado de Minas Gerais – Minaspetro); the Federation of Agriculture and Livestock of Minas Gerais (Federação da Agricultura e Pecuária de Minas Gerais – Faemg); the Commerce Federation of Minas Gerais (Federação do Comércio de Minas Gerais – Fecomércio-MG); the Hospital Association of Minas Gerais (Associação dos Hospitais de Minas Gerais – AHMG); Minasinvest (the investment promotion agency); the Minas chapter of the National Service for Trade Apprenticeship (Serviço Nacional de Aprendizado Comercial de Minas Gerais – Senac Minas); the Federation of Freight Haulers of Minas Gerais (Federação das Empresas de Transporte de Cargas de Minas Gerais – Fetcemg); the Syndicate of the Minas Gerais Construction Industry (Sindicato da Indústria de Construção de Minas Gerais – Sinduscon-MG); the Federation of Passenger Transport Firms (Federação das Empresas de Tranporte de Passageiros – Fetram).
Tags: AHMG, Belo Horizonte, Brasil, Brazil, catadores, CMRR, coleta seletiva, duos, Faemg, FEAM, Fetcemg, Fetram, Fiemg, Minas Gerais, Minas Sem Lixões, Minasinvest, Minaspetro, municipal waste management, R&D, reciclagem, reciclaje, recolección selectiva, recycling, residuos, Sebrae-MG, selective collection, SEMAD, Senac Minas, Servas, Sinduscon, training, waste
Subscribe to My Comments Feed
Leave a Reply