« CNPq to Invest R$8 Million in Alternative Fertilizer Research | Home | El Desarrollo y el Cambio Climático »
By Keith R | September 3, 2008
Topics: Energy & the Environment, Environmental Protection, Renewable Sources | No Comments »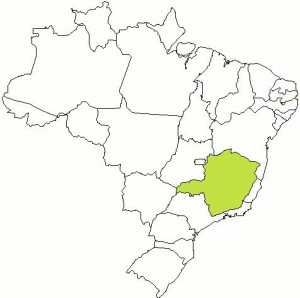 The State Environmental Policy Council (Conselho Estadual de Política Ambiental – Copam) of the Brazilian state of Minas Gerais (MG) has adopted a new norm that MG officials hope will encourage more companies to get ISO 14001 certification of their environmental management system (EMS).
The norm sets conditions under which enterprises subject to environmental licensing by the state can get an extra year on their operating license (LO) or environmental authorization for functioning (AAF) if they receive ISO 14001 certification under the terms of the applicable Brazilian national standard set by the Brazilian Standardization Association (ABNT).  Normally in Minas a LO is valid for 4-8 years, while an AAF must be renewed every four years.
___________________
Desde Secretaria de Estado de Meio Ambiente e Desenvolvimento Sustentável (SEMAD):
Em um esforço contínuo do governo de Minas Gerais para aperfeiçoar o ambiente de negócios no Estado, foi publicada este mês pelo Conselho Estadual de Política Ambiental (Copam) a Deliberação Normativa N° 121, que estabelece condições para que empreendimentos e atividades passíveis de licenciamento ambiental façam jus ao acréscimo de um ano no prazo de validade da Licença de Operação (LO) ou de Autorização Ambiental de Funcionamento (AAF).

Atualmente, a Licença de Operação é válida por períodos que variam de 4 a 8 anos, conforme a classe à qual o empreendimento é enquadrado, e a AAF precisa ser renovada a cada 4 anos.

Terão condições de receber o benefício empresas que investem no processo de gestão ambiental, especificamente na certificação de Sistema de Gestão Ambiental (SGA), e que apresentarem a certificação nos termos da ABNT NBR ISO 14001 durante o encaminhamento de seus processos de licenciamento, ou durante a vigência da sua Licença de Operação.

Fruto do trabalho conjunto entre as Secretarias de Estado de Planejamento e Gestão, Meio Ambiente, Fazenda e Desenvolvimento Econômico, por meio do Projeto Estruturador Descomplicar, a iniciativa demonstra o reconhecimento do Governo de Minas às empresas que, de forma voluntária, se engajam na política empresarial com a preservação do meio ambiente e sua melhoria contínua.
Tags: AAF, ABNT, autorização ambiental de funcionamento, Brasil, Brazil, COPAM, Deliberação Normativa, EMS, environment, environmental licensing, environmental management system, ISO 14001, licenciamento ambiental, meio ambiente, Minas Gerais, sistema de gestão ambiental
Subscribe to My Comments Feed
Leave a Reply