« Are Biodegradable Plastic Bags Really Better? | Home | Street Signs from Recycled Plastic »
By Keith R | September 23, 2007
Topics: Environmental Protection, Waste & Recycling | No Comments »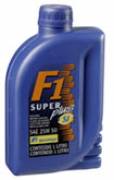 At the end of August Brazil published an inter-ministerial portaria setting minimum parameters for the collection of used or contaminated oil (lubricants). A portaria is an administrative rule implementing a regulatory measure — usually adopted by a single ministry or agency, except where the subject matter (such as this one) cuts across several jurisdictions and a joint portaria becomes necessary.
The regulatory measure being implemented in this case is a binding Resolution adopted in 2005 by the National Environment Council (CONAMA). The Resolution required resellers (service stations, offices, supermarkets, auto parts stores, etc.) to take back used or contaminated lubricants ("used oil"), from whom manufacturers and importers would collect the oil and be responsible for seeing that it is recycled via re-refining. The Resolution also required minimum national collection targets (never lower than 30%).
The Permanent Monitoring Group (Grupo de Monitoramento Permanente – GMP) created by the Resolution had decided that the "text needed to be improved upon" and controls tightened by also setting regional minimum collection targets. [In this way, industry cannot simply focus on high collection rates in certain heavily populated metropoles in the Southeast, with little or minimal collection elsewhere.]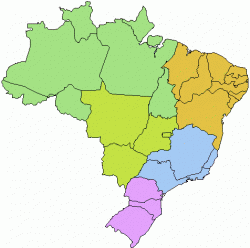 Under the terms of the portaria, starting in 2008 the following minimum regional recovery rates:
Northeast: 19%
North: 17%
Center-West: 27%
Southeast: 42%
South: 33%
The national overall recovery rate also will be raised to 33.4%, further rising to 35.9% by 2011.
_____________________________________
Desde el Ministério do Meio Ambiente (MMA):
Portaria aprimora parâmetros para coleta de óleo lubrificante usado

A portaria interministerial que estabelece parâmetros mínimos para a coleta de óleo lubrificante usado ou contaminado em cada região do País (nº 464) foi publicada nessa quinta-feira (30) no Diário Oficial União. Esse ato do governo federal representa um avanço no controle à poluição por óleos lubrificantes.

O assunto será pauta, nos dias 3 e 4 de setembro, em São Paulo, da 7ª Reunião Ordinária do Grupo de Monitoramento Permanente (GMP) da Resolução do Conselho Nacional do Meio Ambiente (Conama) nº 362, de 23 de junho de 2005. "Ao longo de nossas reuniões, percebemos que era preciso aprimorar o texto da resolução e aumentar o controle por meio de percentuais regionais mínimos", diz Edmilson Rodrigues da Costa, coordenador do GMP. Conduzido pelo Ministério do Meio Ambiente (MMA), o grupo agrega representantes do governo e da sociedade civil e se reúne a cada três meses para avaliar a aplicação da resolução.

A partir de 2005, os produtores e importadores de óleos lubrificantes foram obrigados a recolher no mínimo 30% de todo o material comercializado (descontada uma pequena quantidade perdida na lubrificação em si). Com a nova portaria, foram estabelecidos percentuais regionais para 2008: 19% (Nordeste); 17% (Norte); 27% (Centro-Oeste); 42% (Sudeste); e 33 (Sul) somando 33,4% para todo o País, margem ligeiramente maior que a anterior.

A previsão de coleta estabelece parâmetros até 2011, quando o total recolhido deverá somar 35,9%. Coletado, o óleo usado ou contaminado sofre um processo de rerrefino – única opção de reciclagem para o material -, tornando-se mais uma vez óleo lubrificante a ser comercializado, o que representa evidentes ganhos do ponto de vista ambiental. A reciclagem traz também benefícios econômicos ao País: sem o rerrefino, o Brasil é obrigado a importar maior quantidade de petróleo leve para a produção de seus lubrificantes.

O esforço brasileiro para controlar o destino dos óleos usados ou contaminados – "muitas vezes jogados na natureza, ou queimados", lembra o coordenador do GMP – é justificado por um dado contundente: um único litro de óleo lançado em um rio, por exemplo, acaba por contaminar um milhão de litros d'água.
Tags: auto parts stores, Brasil, Brazil, collection targets, CONAMA, Environment Ministry, importadores, importers, lubricants, MMA, offices, oleos lubrificantes, óleos usados, petroleo, petroleum products, portaria, re-refining, reciclagem, reciclaje, recovery rates, recycling, rerefino, resellers, residuos, service stations, supermarkets, used oil, waste
Subscribe to My Comments Feed
Leave a Reply