« A Social Experiment in Water and Sanitation in Minas | Home | One Day, One Issue, Many Voices / Un dia, un tema, muchas voces / Um dia, um tema, muitas vozes »
By Keith R | September 17, 2007
Topics: Environmental Governance, Environmental Protection | No Comments »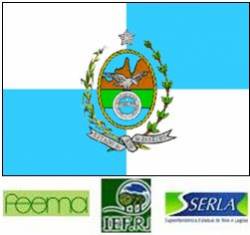 When proposing new environmental governing machinery, it helps to have old friends in the legislature. It also helps when people have agreed for years that the machinery urgently needs an overhaul.
The State Assembly of Rio de Janeiro (ALERJ) has approved in record time the executive branch's recently proposed reform. The force behind the proposal, State Environment Secretary Carlos Minc, for many years was chair of ALERJ's Environment Committee and still counts many friends and allies among the state deputies. He saw the proposal through to its floor vote last week.
The reform package had three principal elements: (a) reorganization of the state's several environmental organs (FEEMA, SERLA, IEF) into a single State Environment Institute (INEA); (b) the simplification of the environmental licensing process; (c) beefing up the state's ranks of professionals working on environmental issues. On the third point, of the 245 new spots created and due to be filled by public competition by January 2008, 185 will be high-level professionals with scientific or technical backgrounds such as chemistry, biology, engineering. The rest will be mid-level technicos in areas such as chemistry and computer services.

Although ALERJ added 61 amendments to the executive branch's bill, Minc argues that most are minor and just tightened and improved the bill without altering its major thrust. He expects Governor Sérgio Carbral to quickly sign the bill into law once ALERJ sends over the final, redacted version. Minc hopes to have the INEA operational by January.
___________________________________
Desde a Secretaria de Ambiente (SEA) del Estado de Rio de Janeiro:
Alerj aprova Instituto Estadual do Ambiente

A Assembléia Legislativa aprovou hoje (11/09) um dos principais projetos da área ambiental do Governo Sérgio Cabral: a criação do Instituto Estadual do Ambiente (Inea). O secretário de estado do Ambiente, Carlos Minc, que acompanhou a votação, afirmou que o órgão é um importante instrumento de defesa do meio ambiente do Rio de Janeiro.

Segundo Carlos Minc, o Inea possui três importantes pilares: a fusão dos atuas três órgãos da área – Feema, Serla e IEF –, a simplificação das etapas de licenciamento ambiental, com a conseqüente diminuição da burocracia e da corrupção, e a promoção de concurso público até o fim do ano, com a contratação dos novos funcionários prevista para janeiro de 2008.

– O objetivo do Inea é transformar três órgãos fracos em um órgão forte. Mas sem pessoal capacitado, isso seria impossível. Por isso, a importância do concurso, que nenhum dos três órgãos nunca realizou – disse.

Dentre as 245 vagas criadas, 185 serão para profissionais de nível superior, com salários em torno de R$ 2 mil, para cargos como de químicos, biólogos, geógrafos, engenheiros de diversas categorias, dentre outros. Para nível médio, serão oferecidas 60 vagas para técnicos em química, em computação, dentre outros, com salário de cerca de R$ 1 mil.

O Projeto de Lei do Inea obteve 61 emendas de deputados, porém, segundo Minc, nenhuma modificou a estrutura básica do projeto: – A maioria das emendas aperfeiçoa o projeto – disse o secretário do Ambiente. O texto aprovado passará agora pela Comissão de Redação da Alerj, para apreciação final pelos deputados. A lei será então encaminhada para ser sancionada pelo governador Sérgio Cabral.
Tags: ALERJ, Brasil, Brazil, Carlos Minc, environment, environmental licensing, FEEMA, IEF, INEA, licenciamento ambiental, licensamiento ambiental, medio ambiente, meio ambiente, Rio de Janeiro, SERLA
Subscribe to My Comments Feed
Leave a Reply