« PAC'ing Brazil: Overview & Environmental Licensing | Home | PAC'ing Brazil III: Energy, Petrochemicals and Biofuels »
By Keith R | March 2, 2007
Topics: Biofuels, Cosmetics/Personal Care Products, Energy & the Environment, Environmental Protection, Extractive Sectors, Food/Beverage Issues, Hazardous Substances, Health Issues, Pharmaceutical Issues, Sustainable Transport, Tobacco Control, Water Issues | No Comments »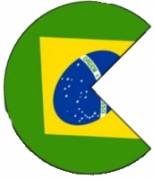 In Part I, I provided an overview of what the Program for Accelerated Growth (Programa de Aceleração do Crescimento – PAC) proposed by President Lula is and why it matters to the issues I discuss in The Temas Blog. I also discussed its most direct impact on environment policy, the proposed changes in environmental licensing. Here in Part II I'll examine the provisions regarding the so-called Regulatory Agencies, while in Part III we'll look at the energy (and petrochemical) components and Part IV the portions regarding water, sanitation and waste.
The PAC and Regulatory Agencies
Part of the PAC declared "indispensable" to its success by Administration officials is final passage of the long-pending amendment to the law on regulatory agencies. This issue has been all but ignored by the media, despite its importance. The bill affects nine agencies with special status, including several affecting issues covered by this blog:
The prior President (Cardoso) line-item vetoed large chunks of the original law, and some of the agencies have over the years been plagued by controversies over budget, staff policies, and degree of autonomy from related Ministries. In his first term Lula proposed a bill he said would straighten these controversies out and rationalize and stabilize the agencies' functioning. In the last year or so, Congress has done little with the proposal; Lula now wants it to be fast-tracked to approval.
Some members of Congress oppose this measure — not because they don't want the agencies "fixed," but rather because they claim that the bill, as it has been amended during its passage through Congress, actually may make things worse instead of resolving them. They say that they will suggest a substitute, probably in the form of a bill to amend the Constitution (PEC), that would make these agencies (and any new ones given the same designation) truly autonomous, with their own budgetary sources, staff protections and blocks against political interference.
Next, in Part III, we look at the energy and related petrochemical components of the PAC, including its plans for biofuels.
— Keith R
Tags: ANA, ANEEL, ANP, ANTT, Anvisa, biocombustiveis, Biofuels, Brasil, Brazil, cleaning products, constitution, cosmetics, dangerous goods, energy, foodstuffs, hydrocarbons, natural gas, PAC, pesticides, petroleo, petroleum, pharmaceuticals, productos de limpieza, produtos de limpeza, Programa de Aceleração do Crescimento, railroads, sanitary vigilance, tobacco, transport
Subscribe to My Comments Feed
Leave a Reply