« Colombia Sets Zero Tariffs on Electric Cars, Studies Doing Same for Other "Clean" Vehicles | Home | Nova Rede Brasileira de Pesquisa Sobre a Cadeia Produtiva do Biodiesel »
By Keith R | November 3, 2008
Topics: Environmental Protection, Food/Beverage Issues, Packaging, Waste & Recycling | No Comments »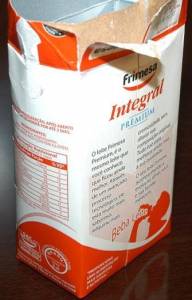 I've discussed several times here in The Temas Blog the carrot-and-stick approach the environmental authorities of the southern Brazilian state of Paraná (PR) take on different post-consumer waste streams, including electronics, glass packaging, long-neck beer bottles, Tetra Pak aseptic packaging, fluorescent lamps and pesticide packaging.  You might notice that most of these categories are packaging — that's not an accident, since it's a principal target of PR's Zero Waste (Desperdício Zero) Program.
They're now increasing the pressure.  Just last week the state Environment Secretariat (SEMA) and Public Ministry* (MP-PR) held two meetings with representatives of different segments of the packaging market to push them into more waste management/recycling commitments.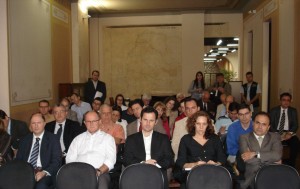 The first involved a new packaging target: PET.  As with many states, Paraná in the past has hesitated to pressure the PET sector because of its record in recycling.  No longer.  The meeting 35 manufacturers and major users (such as the soft drink and mineral water bottlers) of PET packaging.  SEMA had encouraged the participants to bring plans to the meeting to increase recovery and recycling of PET packaging, but only four did so.  SEMA gave them all a deadline of 30 days to present plans to present the Secretariat with data on the volume of PET packaging sold in the state, their recovery and recycling rates and actions taken to ensure that the containers are given an environmentally adequate destination (which, to PR officials, means some form of valorization).
SEMA officials say that they are not demanding big, expensive changes in PET, but rather "little changes that bring big positive results."  Companies should feel free to present joint data and plans, they say.  For example, soft drink bottlers and/or mineral water bottlers can present their own plan reflecting the realities of their particular sub-sector — although SEMA expressed a clear preference for "reverse logisitcs" (the Brazilian name for take-back).
The MP's labor affairs prosecutor, calling for an emphasis on including waste pickers  (catadores) in such plans, suggested a possible alternative: investing in the sorting and storage sheds used by catadores.  Currently there are only two such sheds in the state capital, Curitiba, but it's estimated that as many as 30 would be needed to meet full-fledged PET recycling in just the metropolitan area.
The second meeting concerned Tetra Pak — not the conduct of the company itself, whose recent direct efforts SEMA seems to be satisfied with (for now), but rather the 27 principal users of the aseptic packaging in the state.  SEMA took the Tetra Pak users that they have 30 days to present plans to the Secretariat on how they will get involved in recovery and recycling efforts — or face sanctions.
________
* Under Brazil's 1988 Constitution, the Public Ministries (MPs) at the federal, state and large city levels are empowered to protect the public interest through special investigations and legal actions, including the ação civil pública, where the MP can take on anyone it feels is not complying with current law in specific areas (environment is one), even if it is an environment agency.
________________
Desde a Secretaria do Meio Ambiente e Recursos Hídricos (SEMA):
Empresas têm 30 dias para apresentar plano de recolhimento para garrafas pet

A Secretaria do Meio Ambiente e Recursos Hídricos e Ministério Público Estadual reuniram-se nesta terça-feira (28) com 35 fabricantes de embalagens pet e empresas que utilizam estes produtos para discutir um plano de recolhimento do material. Foi estabelecido prazo de 30 dias para apresentação de informações como o volume de embalagens comercializadas no Estado, índice de recolhimento e reciclagem, além das ações desenvolvidas para destinação adequada dos recipientes.

Em ofício encaminhado no início do mês para convocar a reunião, estas informações já haviam sido solicitadas. Apenas quatro empresas apresentaram um plano. "Queremos conhecer a realidade e propor pequenas mudanças que têm grandes resultados positivos, como instalação de pontos de entrega voluntários, inclusão dos catadores e investimentos em cooperativas", destacou o secretário Meio Ambiente, Rasca Rodrigues.

Para facilitar, ele propôs que sejam apresentadas soluções agrupadas. "O setor de água mineral, por exemplo, pode apresentar em conjunto, assim como refrigerantes", exemplificou. "O importante é nos fornecer estas informações, porque se daqui a 30 as empresas não tiverem dentro desta logística reversa, poderemos autuá-las com base nas embalagens descartadas até mesmo nos aterros", disse Rasca. Conforme a legislação ambiental, nestes casos a multa é proporcional ao tamanho da empresa responsável pela irregularidade.

Após a entrega os planos serão avaliados pela Coordenadoria de Resíduos Sólidos da Secretaria do Meio Ambiente e, se necessário, serão solicitadas alterações. Depois de colocados em prática, serão feitas reuniões mensais para avaliar os resultados.

INCLUSÃO SOCIAL – Durante a reunião, a procuradora do Trabalho, Margarete de Mattos Carvalho, que também é coordenadora do Instituto Lixo e Cidadania, e o coordenador do Centro de Apoio Operacional às Promotorias de Meio Ambiente, Saint Clair Onorato Santos, ressaltaram a importância da participação dos catadores no processo de recolhimento das garrafas.

De acordo com o coordenador, somente em Curitiba e Região Metropolitana 5 mil pessoas sobrevivem da coleta de recicláveis. "São 5 mil escravos, que feito cavalos empurram suas carroças sem o mínimo de dignidade. Precisamos valorizar o trabalho destes cidadãos e oferecer alternativas para melhorarem suas vidas", afirmou.

Já a procuradora do Trabalho apresentou informações que podem servir de base para as empresas elaborarem seus planos. Segundo ela, em Curitiba existem dois barracões para armazenamento de materiais recicláveis e a meta é chegar a seis até o final do ano. "Nossa estimativa é chegarmos a 25, mas precisaríamos de 50 para atender a demanda", informou.

Uma das opções para o plano apontadas durante a reunião seriam investimentos nestes barracões, por exemplo. "Isso promoveria a inclusão social, agregaria valor ao material reciclável e certamente aumentaria significativamente o volume de embalagens recolhidas", concluiu Margarete.
Tags: água mineral, aseptic packaging, beverage containers, botellas PET, bottles, Brasil, Brazil, embalagens, envase, garrafas PET, logística reversa, mineral water, Ministério Público, packaging, Paraná, reciclagem, recycling, refrescos, refrigerantes, SEMA, soft drinks, take-back, Tetra-Pak
Subscribe to My Comments Feed
Leave a Reply