« Puerto Rico to Regulate E-waste? | Home | Uruguay Gets Its GEO »
By Keith R | July 24, 2008
Topics: Electronic/Electrical Equipment, Environmental Protection, Waste & Recycling | 1 Comment »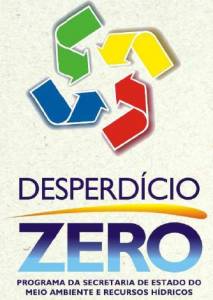 Last month the southern Brazilian state of Paraná adopted a law requiring manufacturers, distributors and vendors of "informatics" equipment operating in that state to set up a system for the recovery, recycling or destruction of their end-of-life (EOL) products that "does not pollute the environment."
"Informatics" is not defined in the law, but in Latin America the term usually refers to computers, other IT equipment and their peripherals. Obviously a key point that needs to be addressed in the implementing decree to be issued in coming months will be defining exactly which products are covered by the law.
Another key point that the implementing decree will have to flesh out and clarify: just what constitutes a "Program of Recovery, Recycling or Destruction" acceptable to environmental authorities in Paraná. For those IT companies perhaps thinking that this might be paper tiger or that they can simply opt to thermally destroy the collected equipment, think again. Paraná is officially committed to the Zero Waste concept, strongly favors maximum recycling and frowns on incineration.
I might add that these companies should be skeptical of any claims by their local management that this is just "an isolated case" within Brazil. Fact is, several states already have WEEE clauses in their waste laws, several state legislatures (and the national Congress) are contemplating WEEE bills (one has already been subject to a veto battle) and the National Environment Council (CONAMA) has a request before it to create a working group to draft binding rules on e-waste. Furthermore, many Brazilian states are already looking to copy or adapt much, if not most, of Paraná's Zero Waste policy and program. People will be watching what Paraná does in implementing this law.
Under the new law, the manufacturers, distributors and "enterprises that sell the equipment" must provide the public of Paraná with "collection services" within their establishments for consumers to bring back (free of charge) EOL or damaged equipment. The collection point must issue an "entry note" for each piece brought in, sending a copy to the State Environment Secretariat (SEMA). The collection point turns over the collected EOL products to the manufacturer or distributor, who has to document all the WEEE that they get.
Establishments not complying with the new law will be fined about R$54,000, which at current exchange rates (double check using or exchange rate widget in the lefthand column of this blog) is just over US$34,000.
_______________________
Desde a Agência Estadual de Notícias:
Requião sanciona lei que obriga recolhimento e reciclagem de equipamentos de informática

Fabricantes, distribuidores e estabelecimentos que comercializam equipamentos de informática devem implantar sistema de recolhimento, reciclagem ou destruição dos seus produtos, segundo a Lei 15.851, sancionada pelo governador Roberto Requião na semana passada. "O próximo passo será convocar todos estes atores para que conheçam a nova legislação e, depois disso, formularmos estratégias para o recolhimento, que é uma responsabilidade de todos os envolvidos", diz o coordenador de Resíduos Sólidos da Secretaria do Meio Ambiente, Laerty Dudas.

O secretário do Meio Ambiente e Recursos Hídricos, Rasca Rodrigues, afirma que a nova lei está alinhada à política estadual de resíduos sólidos. "No Paraná colocamos grandes geradores em contato com os recicladores. Construímos, em conjunto com fabricantes, programas para recolhimento de vidro e embalagens longa vida. Supermercados estão adotando sacolas ecologicamente corretas. O óleo de cozinha pode ser trocado por sabão. Enfim, estamos mostrando a toda a sociedade que muitos resíduos que hoje vão para os aterros sanitários têm outra finalidade", diz Rasca. "Neste sentido, a lei proposta pelos deputados Edson Praczyk e Rosane Ferreira vem ao encontro dos nossos objetivos", completou.

Segundo o secretário, o Paraná vem se destacando na construção de uma rota de reciclagem, o que reduz o custo do recolhimento dos resíduos. "Além de trazer benefícios ambientais, esta nova cadeia que está se formando irá proporcionar inclusão sócio-econômica, melhorando a remuneração dos coletores que percorrem nossas cidades e são verdadeiros agentes ambientais", afirmou Rasca.

RECOLHIMENTO – De acordo com a legislação, pontos de recolhimento deverão ser instalados nos estabelecimentos para receber os produtos fora de uso. Na entrega dos equipamentos, notas fiscais comprovando o recebimento serão emitidas e uma das vias deverá ser encaminhada à Secretaria do Meio Ambiente e Recursos Hídricos, que, por meio do Instituto Ambiental do Paraná (IAP), será responsável pela fiscalização sobre a destinação final do lixo tecnológico.

Outra obrigatoriedade que a lei traz é a promoção de campanhas esclarecendo usuários sobre riscos para o meio ambiente do descarte destes equipamentos em locais não apropriados e os benefícios do recolhimento. O descumprimento da lei implicará em multa de R$ 5.429,00.

O coordenador de Resíduos Sólidos da Secretaria do Meio Ambiente, Laerty Dudas, responsável pelo Programa Desperdício Zero, explicou que está em fase de conclusão um levantamento de todos os atores envolvidos na cadeia produtiva – fabricantes, distribuidores e estabelecimentos que comercializam os equipamentos. Segundo ele, a coordenadoria está à disposição para sanar dúvidas sobre a lei. O contato pode ser feito pelo telefone 41 3304 7712.
Tags: Brasil, Brazil, computadoras, computers, desperdício zero, distribuidores, distributors, e-lixo, e-scrap, e-waste, environment, fabricantes, IAP, informática, informatics, information technology, lixo tecnologico, manufacturers, meio ambiente, Paraná, RAEE, reciclagem, recycling, residuos sólidos, Roberto Requião, SEMA, take-back, waste, waste electronics, WEEE
One Response to "Paraná's E-Waste Law / A Lei de Paraná Sobre E-lixo"
roosevelt s. fernandes Says:
May 2nd, 2010 at 8:35

O segmento empresarial e as mudanças climáticas

Pesquisa realizada pela Confederação Nacional da Indústria (Dez. / 2009) identificou que 97% das indústrias têm conhecimento do tema mudanças climáticas, com 33% admitindo conhecer bem o assunto. Em relação ao porte das empresas que admitem conhecer bem o tema, observa-se um equilíbrio entre as de pequeno (30,2%) e as de grande porte (36,5%), evidenciando que o conhecimento está identificado ao longo de toda a cadeia industrial.
Para 47% das empresas afetadas em relação à obrigação de reduzir as suas emissões de gases com efeito estufa, acreditam que os custos serão significativos (17,2% não souberam responder). Os setores industriais que admitem ser afetados estão o de refino de petróleo, borracha, couro, vestuário, entre outras.
No segmento industrial 69% acreditam que a preocupação com o meio ambiente é o estímulo mais representativo para que as empresas reduzam suas emissões de gases. O percentual de empresas que pretendem adotar medidas de redução das emissões passa de 42,7% no segmento das pequenas para 66,4% entre as grandes empresas. Destaque para os setores de álcool, bebidas e borracha.
A sondagem especial da CNI evidencia que 62% das indústrias que conhecem o tema mudanças climáticas já adotaram ou pretendem adotar ações que reduzam suas emissões de gases. O destaque entre as que já adotaram ações concretas fica com os setores de álcool (91,7%), borracha (80,0%) e refino de petróleo (72,7%).
Observa-se que 75% das indústrias pesquisadas reduziram ou pretendem reduzir o consumo de energia tendo como objetivo a redução de suas emissões de gases estufa. Estas ações se prendem a redução do consumo (74,9%), a substituição de fontes de energia (42,6%) seguido da instalação de equipamentos para medir e controlar as emissões (30,4%), merecendo destaque que entre as empresas que admitiram não adotarem nenhuma ação nos próximos dois anos, destaca-se a doção do processo de inventário de suas emissões, informação básica para qualquer empresa iniciar qualquer processo de intervenção em relação à redução das emissões.
Entre os fatores que levam as indústrias a atuarem em termos de redução de suas emissões tem-se: preocupação com o meio ambiente (69,2%), imagem no mercado (44,0%), exigência legal (31,4%), incentivo fiscal ou creditício (28,0%), demanda dos clientes (12,8%) e oportunidades de lucro (11,0%).
Quando perguntados a respeito do impacto sobre as empresas decorrentes das ações a serem adotadas, observa-se que a opção "não sabe" oscilou (comparativamente entre os grupos que admitem conhecer pouco e conhecer bem o problema das mudanças climáticas) entre 4,8% e 23,4%. A opção "não afeta os negócios da empresa" varia, na mesma escala de comparação, entre 24,7% e 33,8%.
Entre as ações adotadas pelas empresas tem-se: redução do consumo de energia (74,9%), substituição de fontes de energia para outras de menor nível de emissão (42,6%), instalação de equipamentos para medir e controlar as emissões (30,4%), desenvolvimento de projetos que compensem as emissões (24,3%), estímulo aos fornecedores para que reduzam suas emissões (21,9%), elaboração de inventário de suas emissões (19,4%) e financiamento de ações desenvolvidas por terceiros (2,8%).
No fim de Maio para saber o que a sociedade da Grande Vitória pensa a respeito desse mesmo tema, pesquisa desenvolvida pelo Núcleo de Estudos em Percepção Ambiental, que trará informações importantes para melhor conhecer o cenário das mudanças climáticas.

Roosevelt S. Fernandes
Núcleo de Estudos em Percepção Ambiental / NEPA
roosevelt@ebrnet.com.br
Leave a Reply