« Brazil Now Third Largest Biodiesel Producer | Home | 7-Time World Champion Recycler of Aluminum Cans »
By Keith R | August 25, 2008
Topics: Economics & the Environment, Environmental Protection | No Comments »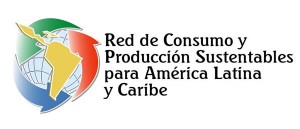 Synopsis in English: The UN Environment Programme (UNEP), the State Environment Secretary of São Paulo (SMA) and the Environmental Sanitation Technology Company (CETESB) (São Paulo's technical environment agency) recently signed a cooperation agreement aimed at launching the Network of Information and Training in Sustainable Consumption and Production for Latin America and the Caribbean (Red de Informacción y Capacitación en Consumo y Producción Sustentables para América Latina y Caribe). This is the latest step in LAC's regional implementation of the Marrakech Process. UNEP will be the administrator of the new Network, CETESB the lead "catalyst." The Network will be organized at two levels, regional and national.
Most of the Network's activities will be conducted through a soon-to-be-launched website. The Network will offer a virtual library on sustainable production, virtual courses (e-learning), a newsletter, calendar of related events, discussion forums, a specialized search engine, etc. The virtual courses will be developed by universities and entities selected by UNEP in consultation with CETESB.
_______________________
Desde a Secretaria Estadual do Meio Ambiente (SMA):
CETESB e PNUMA desenvolvem Rede Internacional de Consumo e Produção Sustentável

Agência ambiental paulista atuará como catalisadora da Rede, que será divulgada através de um website

A Companhia de Tecnologia de Saneamento Ambiental – CETESB, da Secretaria Estadual do Meio Ambiente (SMA), e o Programa das Nações Unidas para o Meio Ambiente – PNUMA celebraram recentemente um acordo de cooperação com vistas ao estabelecimento de uma Rede de Informação e Capacitação em Consumo e Produção Sustentável (CPS) para América Latina e Caribe. Este acordo insere-se no âmbito do Processo de Marrakech, conduzido pelas Nações Unidas desde 2003, com o objetivo de elaborar (até 2011) um programa de 10 anos para atender à Declaração de Johannesburgo, estabelecida em 2002 na Cúpula Mundial de Desenvolvimento Sustentável, visando promover padrões regionais de consumo e produção sustentáveis.

O PNUMA será o administrador e coordenador da Rede, e a CETESB atuará como catalisadora da mesma, que será mantida através de um website na Internet. Como produtos, pretende-se que a Rede ofereça uma biblioteca virtual sobre produção sustentável; cursos à distância (E-learning), uma newsletter com informação sobre atividades e projetos de CPS; calendário de cursos, reuniões e eventos; foros de diálogo e um sistema de busca de documentos por título, autor, categoria temática e área de influência.

Para o funcionamento da ferramenta de E-learning, será disponibilizada uma plataforma, a qual poderá ser acessada por qualquer pessoa com prévia inscrição. Os cursos virtuais serão desenvolvidos por universidades e entidades selecionadas pelo PNUMA, com contribuição da CETESB, que já tem reconhecimento internacional como órgão de referência em assuntos de Produção mais Limpa (P+L) e consumo sustentável.

A Rede foi concebida como um sistema descentralizado, onde cada entidade associada deverá contribuir com seu funcionamento, atualização e expansão, atualizando suas respectivas informações. Para montar esta Rede, deverão participar instituições de governo (Federal, Estadual e Municipal), universidades e institutos de pesquisa, organizações da sociedade civil, representantes da iniciativa privada e demais interessados. De modo a organizar a Rede, se planeja uma estrutura de "núcleos" em dois níveis, regional e nacional, que deverão identificar as instituições convidadas para dar início às atividades, após o que se espera haja adesão de outros interessados.

"Acreditamos que não apenas a disponibilização de informações sobre P+L, mas principalmente a sensibilização quanto ao consumo sustentável são passos imprescindíveis à busca de padrões mais sustentáveis de produção e consumo para a região, e estamos certos de que a CETESB, mais uma vez, pode desempenhar um importante papel nesta iniciativa", afirmou Flávio de Miranda Ribeiro, gerente da Divisão de Tecnologias Limpas e Qualidade Laboratorial da CETESB.
Tags: América Latina, biblioteca virtual, Caribbean, Caribe, CETESB, clean production, consumo sustentável, cursos à distância, e-learning, environment, Marrakech Process, medio ambiente, P+L, PNUMA, produção sustentável, São Paulo, SMA, sustainable consumption, sustainable production, UNEP, virtual courses, virtual library
Subscribe to My Comments Feed
Leave a Reply