« LAC Could Save US$36 bn Via Energy Efficiency / ALC podrían ahorrar US$36mil millones con eficiencia energética | Home | Implications of the World Cancer Declaration for LAC »
By Keith R | September 15, 2008
Topics: Climate Change, Environmental Protection | 1 Comment »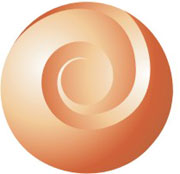 The São Paulo State Research Foundation (Fundação de Amparo à Pesquisa do Estado de São Paulo – FAPESP) has launched its own R$100 million, 10-year research program on climate change.  The new Research Program on Global Climate Change (Programa FAPESP de Pesquisa sobre Mudanças Climáticas Globais – PFPMCG) will have three main components:
an "observational component" – an attempt to improve the data set of regional climatic observations and paleo-climatic studies in order to reduce uncertainties about the causes of climate change in Brazil;
a research component on the "science and climate policy interface";
a technological component for the development of appropriate technologies for both mitigation and adaptation in all sectors and activities.
Two calls for proposals with a total value of R$16 million have already been issued, with the funding split evenly between FAPESP and the National Council on Science and Technology Development's (Conselho Nacional de Desenvolvimento Científico e Tecnológico – CNPq) Support Program for Centers of Excellence (Programa de Apoio a Núcleos de Excelência – Pronex).  The first, worth R$13.4 million, will address six distinct themes:
Consequences of global climate change in the functioning of ecosystems, with emphasis on biodiversity and the water, carbon and nitrogen cycles.
Balance of radiation in the atmosphere, aerosols, trace gases [carbon monoxide, ozone, nitrogen oxides and volatile organic compounds (VOCs)] and changes in land uses.
Global climate change and agriculture and livestock farming.
Energy and greenhouse gas effects: emissions and mitigation.
Climate change and effects on human health.
Human dimensions of global climatic changes: impacts, vulnerabilities and social and economic responses, including adaptation to the climate changes.
Financing of future research in the program may be undertaken through cooperation agreements with FAPESP's sister research foundations in the states of Amazonas, Pará and Rio de Janeiro.
In an article in FAPESP's magazine "Research," the new program's coordinator, Carlos Nobre, explains why the program was created:
We notice the changes, but we have difficulty in defining whether they are the effect of global warming or deforestation. In Brazil there is a significant change of vegetation that occurs in parallel to weather phenomena and sometimes the signals are confusing … Since public policies need sound scientific knowledge, it is necessary to invest in studies in order to be able to assign the causes.
The program will particularly seek to map Brazil's vulnerabilities to climate change in the areas of health, agriculture, water resources and renewable energy.
________________________
A FAPESP lançou o Programa de Pesquisa sobre Mudanças Climáticas Globais (PFPMCG) de R$100 milhões nos próximos dez anos com três componentes principais:
um "componente observacional" – a recuperação e expansão de observações climáticas regionais e paleo-climáticas para reduzir as incertezas acerca das causas das mudanças climáticas no Brasil;
Uma componente de pesquisa sobre "a interface de ciência e política climática";
Um componente tecnológica para o desenvolvimento de tecnologias apropriadas para ambos mitigação e adaptação de todos os sectores e actividades.
Já foram lançadas duas chamadas de propostas, no valor total de R$ 16 milhões, com fonte de financiamento divididos 50/50 entre a FAPESP e o Programa de Apoio a Núcleos de Excelência (Pronex) do Conselho Nacional de Desenvolvimento Científico e Tecnológico (CNPq).  Uma das chamadas, com um montante de R$ 13,4 milhões, abrange seis temas distintos:
Conseqüências das mudanças climáticas globais no funcionamento dos ecossistemas, com ênfase em biodiversidade e nos ciclos de água, carbono e nitrogênio
Balanço de radiação na atmosfera, aerossóis, gases-traço [monóxido de carbono, ozônio, óxidos de nitrogênio e compostos orgânicos voláteis (COVs)] e mudanças dos usos da terra
Mudanças climáticas globais e agricultura e pecuária
Energia e gases de efeito estufa: emissões e mitigação.
Mudanças climáticas e efeitos na saúde humana.
Dimensões humanas das mudanças climáticas globais: impactos, vulnerabilidades e respostas econômicas e sociais, incluindo adaptação às mudanças climáticas.
Financiamento de pesquisa no futuro pode ser por convênios com fundações de amparo à pesquisa dos estados de Amazonas, Pará e Rio de Janeiro.
Em um artigo na revista da FAPESP, Pesquisa, o coordenador do novo program, Carlos Nobre, explica porque o programa foi establecido:
Nós observamos as mudanças, mas temos dificuldade em definir se são efeito do aquecimento global ou do desmatamento. No Brasil há uma alteração da vegetação significativa que ocorre em paralelo aos fenômenos climáticos e às vezes os sinais se confundem…Como políticas públicas precisam de conhecimentos científicos sólidos, é necessário investir em estudos capazes de atribuir as causas.
O programa vai mapear as vulnerabilidades do Brasil às mudanças climáticas nos campos da saúde, da agricultura, dos recursos hídricos e das energias renováveis.
Tags: aerosols, aerossóis, agricultura, agriculture, Amazonas, biodiversidade, Biodiversity, Brasil, Brazil, carbon cycle, carbon monoxide, Carlos Nobre, chamadas de propostas, ciclo de água, ciclo de carbono, ciclo de nitrogênio, ciência, Climate Change, climate change mitigation, CNPq, CO, compostos orgânicos voláteis, deforestation, desmatamento, energía, energias renováveis, energy, FAPESP, gases de efeito estufa, gases-traço, greenhouse gases, human health, land use, livestock farming, mitigação, monóxido de carbono, mudanças climáticas, nitrogen cycle, óxidos de nitrogênio, ozone, ozônio, Pará, pecuária, pesquisa, política climática, Pronex, recursos hídricos, renewable energy, Rio de Janeiro, São Paulo, saude, saúde humana, trace gases, uso da terra, VOCs, volatile organic compounds, water resources
One Response to "São Paulo Launches Ambitious Research Program on Climate Change / São Paulo Lança Programa de Pesquisa sobre Mudanças Climáticas"
Celso Queiroz Says:
January 10th, 2011 at 15:09

Dear Sirs

Are there any specific predictions on climate change for São Paulo State or City that you could indicate to me?

I would appreciate having that information the soonest possible to you.

Thank you for your attention.
Celso Queiroz.
Leave a Reply