« Greening Pizzerias? | Home | Grappling with Greenhouse Gas Emissions from Ships »
By Keith R | July 8, 2008
Topics: Biofuels, Environmental Protection | 1 Comment »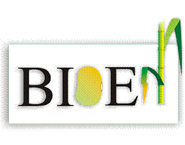 Synopsis in English: The state Research Foundation of São Paulo (Fapesp) has just launched a special program Research on Bioenergy (Bioen) that aims at marshalling the state's considerable public and private R&D resources to adavance and apply all knowledge linked to ethanol production. São Paulo leads Brazil in ethanol production, and Brazil rivals the US in global production. Bioen has five strands: (1) biomass, with a focus on improving sugarcane and its farming; (2) improving ethanol production; (3) ethanol applications for motor vehicles (emphasis on Otto cycle engines and fuel cells); (4) bio-refinery technologies and alcohol chemistry; (5) studies on social, economic and environmental impacts, as well as land use and intellectual property issues.
The initial round of projects is expected to have about R$38 million in funding, half from Fapesp, half from the National Council for Scientific and Technological Development (CNPq). In addition, the FAPESP Program for Research on Bioenergy establishes partnerships with industry for cooperative R&D activities between industrial laboratories and academic laboratories at universities and research institutes, which are to be co-funded by FAPESP and industry. These include agreements with
Dedini, focussed principally on using bagasse to produce ethanol and energy, to be funded for R$100 million over five years, split evenly between Dedini and Fapesp;
Oxiteno, for seven projects involving enzyme hydrolysis of bagasse to produce sugars, cellulosic ethanol and chemical compounds that may be used to produce plastics and synthetic fibers. This agreement will be funded in part by the National Development Bank (BNDES).
Braskem, for projects to produce biopolymers and so-called "green" polymers.
Last but not least, FAPESP has a R$5 million (half from each institution) cooperative agreement on biofuel research with its counterpart from Minas Gerais, Fapemig.
Fapesp's Scientific Director, Carlos Henrique de Brito Cruz, says that the program is not just designed to improve the (already impressive) productivity of Brazil's ethanol industry and get Brazil ahead in research into second generation biofuels. It is also intended to give Brazilian researchers more data to back Brazil's contention that biofuels are environmentally and social sustainable and get them involved in making that case to internationally respected journals such as Science and Nature.
________________________
Desde a Fundação de Amparo à Pesquisa do Estado de São Paulo (Fapesp):
FAPESP lança Programa de Bioenergia

O objetivo é aprimorar a produtividade do etanol e gerar mais energia a partir de biomassa

Foi lançado na manhã desta quinta-feira (3 de julho) o Programa FAPESP de Pesquisa em Bioenergia – Bioen, voltado para aprimorar a produtividade do etanol brasileiro e avançar tanto em ciência básica quanto em desenvolvimento tecnológico relacionados à geração de energia a partir de biomassa. O programa terá cinco vertentes. A primeira é a de pesquisa sobre biomassa, com foco no melhoramento da cana-de-açúcar. A segunda está vinculada ao aprimoramento de processos de fabricação de biocombustíveis. A terceira destina-se a estudos sobre aplicações do etanol para motores automotivos. A quarta é ligada a pesquisas sobre biorrefinarias e alcoolquímica. E a quinta irá debruçar-se sobre os impactos sociais e ambientais da produção e do uso de biocombustíveis.

"O Brasil tem vantagens acentuadas na produção de etanol de primeira geração, feito a partir da fermentação da sacarose, mas há vários desafios que precisamos vencer para melhorar sua produtividade", afirmou o diretor científico da FAPESP, Carlos Henrique de Brito Cruz. "Também há oportunidades importantes de desenvolvimento tecnológico do etanol de segunda geração, produzido a partir de celulose, que vem sendo alvo de pesquisas em muitos países. O Bioen atua em ambas as frentes." Brito Cruz lembrou que a liderança científica conquistada pelo Brasil na pesquisa sobre etanol impõe a responsabilidade de continuar avançando. "Também queremos que os nossos pesquisadores estejam mais presentes no debate sobre o futuro dos biocombustíveis, publicando cada vez mais em revistas de grande impacto, como a Science e a Nature, que pautam a forma como as organizações mundiais tratam do assunto", afirmou Brito Cruz.

O presidente da FAPESP, Celso Lafer, lembrou que a pesquisa científica e tecnológica na área de bioenergia tem importância estratégica também sob o ponto de vista diplomático. "O Brasil tem feito esforços no sentido de argumentar em defesa do etanol nacional, afirmando sua sustentabilidade ambiental e social. Só teremos condições de sustentar essa articulação diplomática se ela vier acompanhada de um conhecimento sólido, com publicações de abrangência internacional, legitimando nossa posição", disse.

A chamada de projetos prevê investimentos de cerca de R$ 38 milhões, divididos entre a FAPESP (R$ 19 milhões) e o Conselho Nacional de Desenvolvimento Científico e Tecnológico (CNPq) – R$ 10,2 milhões em bolsas e R$ 8,8 milhões do Programa de Apoio aos Núcleos de Excelência, o Pronex. Também foram celebrados convênios no âmbito do Bioen que articulam o esforço de pesquisa com empresas e outras entidades. Um deles é a primeira chamada de propostas para Convênio FAPESP/Dedini para Apoio à Pesquisa sobre Processos Industriais para a Fabricação de Etanol de Cana-de-açúcar, que investirá inicialmente R$ 20 milhões em projetos cooperativos envolvendo especialistas da empresa e de universidades e instituições de pesquisa paulistas. O Convênio FAPESP/Dedini prevê investimentos da ordem de R$ 100 milhões em cinco anos, divididos em partes iguais pelos dois parceiros.

A Dedini, empresa brasileira líder na produção de equipamentos para usinas de açúcar e álcool que também desenvolve um processo de obtenção do etanol a partir da hidrólise do bagaço, não é a única empresa parceira da FAPESP no campo da pesquisa de biocombustíveis. Em 2006, a Fundação, em parceria com o BNDES, firmou um convênio com a Oxiteno, do Grupo Ultra, para o desenvolvimento de sete projetos cooperativos em que se investiga desde o processo de hidrólise enzimática do bagaço da cana-de-açúcar para obtenção de açúcares até a bioprodução de etanol de celulose para obtenção de compostos químicos usados para produção de plásticos e fibras sintéticas. No início deste ano a FAPESP e a Braskem também estabeleceram um convênio para o desenvolvimento de biopolímeros.

Além dos convênios com as três empresas, também faz parte do Programa Bioen uma chamada de propostas no valor de R$ 5 milhões para o convênio entre a FAPESP e a Fundação de Amparo à Pesquisa de Minas Gerais (Fapemig) de pesquisa em biocombustíveis. Cada instituição oferece R$ 2,5 milhões para projetos de pesquisa em colaboração entre pesquisadores de São Paulo e Minas Gerais em temas relacionados a etanol. Por fim, o programa também é beneficiado pela destinação pela FAPESP de R$ 10 milhões para auxílios regulares e para o programa Apoio ao Jovem Pesquisador. O conjunto de chamadas anunciado nesta quinta-feira perfaz investimentos de R$ 73 milhões.

No evento, também estavam presentes o professor Marco Antônio Zago, presidente do Conselho Nacional de Desenvolvimento Científico e Tecnológico (CNPq), professora Lucia Carvalho Pinto de Melo, presidente do Centro de Gestão e Estudos Estratégicos (CGEE), representando o Ministro Sérgio Resende, da Ciência e Tecnologia, e o Secretário de Ciência, Tecnologia e Ensino Superior do Estado de Minas Gerais, Alberto Duque Portugal. No encerramento da cerimônia de lançamento do Bioen, o vice-governador do Estado de São Paulo, Alberto Goldman, ressaltou a colaboração entre as instituições em benefício do avanço do conhecimento na produção de etanol. "É muito bom ver a FAPESP, o CNPq e a Fapemig trabalhando juntos em proveito do país", disse ele.
Tags: alcohol, alcohol chemistry, álcool, alcoolquímica, bagaço, bagasse, bio-refineries, biocombustiveis, Bioen, bioenergía, bioenergy, Biofuels, biomass, biomassa, biopolímeros, biopolymers, biorrefinarias, BNDES, Brasil, Braskem, Brazil, cana-de-açúcar, cellulosic ethanol, Celso Lafer, CGEE, CNPq, compostos químicos, Dedini, enzyme hydrolysis, etanol, ethanol, Fapemig, FAPESP, fibras sintéticas, fuel cells, Grupo Ultra, impactos sócio-econômicos, intellectual property, land use, Minas Gerais, motor vehicles, Otto cycle, Oxiteno, plastics, Pronex, R&D, São Paulo, synthetic fibers, universidades, uso da terra
One Response to "São Paulo's New Bioenergy Research Program"
Sao Paulo marshalls its biofuel resources | The Big Biofuels BlogThe Big Biofuels Blog Says:
June 18th, 2013 at 12:54

[…] Over on Temas blog, my friend Keith Ripley has a piece on how the Brazilian state of Sao Paulo is ge…. This is big potatoes in a state which rivals the US in the volume of ethanol it produces. In the English language synopsis, Keith says:The state Research Foundation of São Paulo (Fapesp) has just launched a special program Research on Bioenergy (Bioen)that aims at marshalling the state's considerable public and privateR&D resources to adavance and apply all knowledge linked to ethanolproduction. São Paulo leads Brazil in ethanol production, and Brazilrivals the US in global production.There's more in English and considerably more in Portugese. Enjoy […]
Leave a Reply