« Upcycling Raffia Sacks | Home | The Main Causes of Accidential Poisoning in Jamaica's Children »
By Keith R | May 26, 2009
Topics: Sustainable Tourism | No Comments »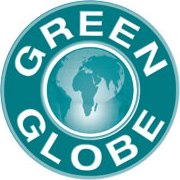 From Green Globe International, Inc.:
Green Globe International, Inc. Announces Partnership with Responsible Business Alliance (RBA) for Central American and Caribbean Markets

Green Globe International, Inc., the worldwide owner of the Green Globe brand, has entered into an agreement with Responsible Business Alliance, a Corporate Social Responsibility (CSR) advisory partnership, for specified markets in Central America and the Caribbean.

Under terms of the agreement, Responsible Business Alliance (RBA) will act as a preferred representative of the Green Globe brand and its associated certification and indexing systems in markets which include Costa Rica, Nicaragua, Honduras, El Salvador, Guatemala, Puerto Rico and Dominican Republic.

RBA has extensive relationships and contacts with tourism businesses and destinations in the targeted markets and will utilize its partnership with Green Globe to encourage businesses to adopt environmentally sustainable criteria, including participation in the Green Globe Certification program and the Green Globe Index.

Costas Christ, Senior Advisor to RBA and an internationally recognized expert on sustainable tourism, said, "The next frontier in sustainable tourism is the creation of a recognized globally accredited certification that represents best practices, in the same way a Michelin star means culinary excellence, whether you are in Thailand, South Africa or New York. This will be a major step forward for the global travel and tourism industry, and Green Globe is working hard to lead the way."

Guido Bauer, CEO of Green Globe Certification, said, "To create a universal certification program which verifies tourism businesses' sustainability credentials, we need partnerships in key locations across the world. RBA has strong credentials as CSR consultants in Central America and the Caribbean and understand the many benefits businesses receive when they can publicize their achievements through Green Globe certification."

Bradley Cox, Chief Operating Officer of Green Globe International, added, "At the World Travel & Tourism Council Global Summit held in Brazil last week, the call for a universal 'sustainability label' was again raised. Green Globe, with its 15 year history in worldwide sustainability certification, is diligently working to earn this recognition. The global partnerships we have been building, most recently in Africa, Central America, the Caribbean, and the Asia Pacific, demonstrate Green Globe investment in global collaboration."

The Green Globe brand and program, which traces its roots back to the United Nations Rio de Janeiro Earth Summit in 1992, where 182 Heads of State endorsed the Agenda 21 principles of Sustainable Development, has primarily been used in the travel and tourism industry but is now being expanded to include a growing number of environmentally responsible businesses in a variety of market sectors. The Green Globe brand is an ideal symbol for the world's increasing awareness of environmental responsibility and response to global climate change.
Tags: Caribbean, Caribe, Central America, Centroamérica, Costa Rica, Dominican Republic, eco-certification, El Salvador, Green Globe, Guatemala, Honduras, Nicaragua, Puerto Rico, República Dominicana, Responsible Business Alliance
Subscribe to My Comments Feed
Leave a Reply