« Get Tested, Caribbean | Home | Why is LAC Slow to Tap Carbon Funds? »
By Keith R | June 29, 2008
Topics: Biofuels, Climate Change, Environmental Protection | No Comments »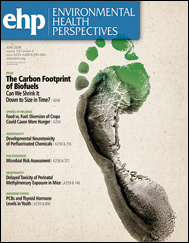 It is becoming increasingly difficult to find balanced discussions of any issue associated with biofuels. Biofuel proponents talk as if biofuels can solve all ills and can do little to no wrong (whether they have data to back that up or not), and their detractors tend to reject any notion whatesoever that they can be beneficial or even environmentally neutral, and claim (whether they have data to back it up or not) that they are the root cause of a host of evils.
Worse yet, public debates over biofuels in the past year or two have fixated on the heavily subsidized US corn ethanol program, as if it was the only biofuel of any import. While that misguided program may interest me personally as a taxpaying US citizen, this is The Temas Blog — we're all about Latin America and the Caribbean (LAC) here. And in the LAC context, corn ethanol basically is a non-issue in the biofuel debate.
Hence it is refreshing to find and recommend a fairly balanced, non US-obssessed, thoughtful and thought-provoking overview* of the carbon footprint of biofuels in the June issue of Environmental Health Perspectives, the monthly peer-reviewed journal of the US National Institute of Environmental Health Sciences (NIEHS). Check it out, let me know what you think.
_________________________
* Holzman, David. "The Carbon Footprint of Biofuels: Can We Shrink It Down to Size in Time?" Environmental Health Perspectives. 2008: 116(6): 246-252.
Tags: biocombustibles, biocombustiveis, Biofuels, cambio climático, carbon footprint, Climate Change, environment, Environmental Health Perspectives, etanol, ethanol, medio ambiente, meio ambiente, mudanças climáticas, NIEHS
Subscribe to My Comments Feed
Leave a Reply