« No Twig Left Behind | Home | Cell Phone Recycling in Mexico »
By Keith R | June 7, 2008
Topics: Climate Change, Energy Efficiency, Environmental Protection | No Comments »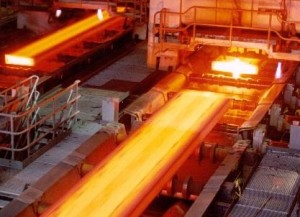 In mid-May the Inter-American Development Bank (IDB) approved two loans worth US$200 million to the Brazilian steel firm Gerdau Açominas S.A. for "capital investment" at its Ouro Branco mill in Minas Gerais state (the mill is located about 100 kilometers southeast of Belo Horizonte). Loan A of US$50 million is from the Bank's capital, Loan B of up to US$150 million to be syndicated by the Bank.
Gerdau Açominas is 92% owned by Gerdau S.A., the 14th largest steel producer in the world, the largest producer of long steel in the Americas and one of Brazil's largest recyclers of steel.
All fine and well, you say, but why are you talking about this in The Temas Blog?
Because, as condition of Loan A the company will allocated 5% to (1) fund an environmental and social program approved by the IDB that will benefit the local population in Minas; (2) conduct an energy efficiency and carbon footprint assessment with a view to identify potential energy efficiency gains and greenhouse gas emission reductions related to steelmaking.
I applaud Gerdau for agreeing to do the energy/carbon assessment and to set up the environmental/social program, but I have to wonder
how much of that US$2.5 million will be allocated to each;
what will constitute the nuts and bolts of the environment/social program — will it be mostly PR (but called environmental education) programs, or will it be actions and measures that have a concrete, measurable positive environmental impact in Minas?
whether Gerdau has made any concrete commitment to implement the recommendations of the energy efficiency and carbon footprint assessments.
Tags: acero, aço, BID, Brasil, Brazil, carbon footprint, eficiencia energética, Energy Efficiency, gases de efeito estufa, Gerdau Açominas, greenhouse gases, IDB, Minas Gerais, Ouro Branco, steel, steelmaking
Subscribe to My Comments Feed
Leave a Reply