« Trash Photos XI: A Visit to the Landfill | Home | Brazil: Feds Provide Regulatory Guidance on C&D Wastes »
By Keith R | February 14, 2007
Topics: Biofuels, Energy & the Environment, Environmental Protection, Sustainable Agriculture | 3 Comments »
Moreno Urges US to Embrace LAC Ethanol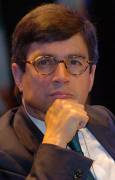 On 07 February Inter-American Development Bank (IDB) President Luis Alberto Moreno offered a guest editorial ("op-ed") in the Miami Herald that argued that the US should promote ethanol development in Latin America and the Caribbean (LAC) and embrace LAC ethanol imports. Moreno argues that the trying to reach President Bush's recently announced goal of replacing 20% of oil imports with biofuels only domestic corn-based ethanol is unworkable, and likely to lead to higher corn and corn-based product prices, substantial government market intervention and "protectionist maneuvering."
Instead, he asserted, the US should follow the market trend: despite a 54-cent per gallon tariff, the US quadrupled its ethanol imports in 2006, with two-thirds of the 616 million gallons coming from Brazil, followed by Jamaica and China (how things change! In 2005 Jamaica led in US fuel ethanol imports with 27% of the 135 million gallons imported, Costa Rica at 25%, Brazil 23% and El Salvador 18%). Many LAC governments are launching or expanding ethanol programs and investors are underwriting more than 100 new distilleries in Central and South America. As he puts it:
The economic and political case for importing ethanol is compelling. Ethanol derived from sugar cane (the preferred feedstock in the tropics) is far more energy-efficient than that produced from corn, and as a result, far cheaper. Thanks to their climate and abundant endowment of agricultural land, many Latin American nations are uniquely suited to grow sugar cane. Importing Latin American and Caribbean ethanol would make the U.S. supply more reliable by diversifying sources and minimizing disruptions caused by bad weather or plant diseases in a single producing country. It would also lead to lower and more predictable prices for ethanol-gasoline blends at the pump.

Though most of the region's countries will logically devote most of their ethanol production to domestic markets, the prospect of earning foreign exchange by exporting surplus ethanol is enticing. This is particularly true for the nations of Central America and the Caribbean, a region with enormous ethanol producing potential that is largely dependent on imported fossil fuels. Ethanol could turn struggling farmers (including formerly protected sugar producers) into energy entrepreneurs. It could attract investment to depressed rural areas, generating tens of thousands of jobs and relieving pressure to migrate.
The US will probably have to import fuel for decades to come, declares Moreno, so why not advance US strategic interests in its own back yard has done his best to put the Bank at the vanguard of the region's biofuels movement, especially ethanol?
Moreno's op-ed is one of a string of recent steps taken by the IDB to encourage and support biofuels development in LAC nations, especially ethanol:
a study of the potential ethanol market commissioned from the consulting firm Garten Rothkopf;
ongoing discussions with Brazil about a regional biofuels strategy with Brazil as its hub or lynchpin;
support for the creation of the "Mesoamerican Biofuels Working Group," which brings together the Central American countries (Belize, Costa Rica, El Salvador, Guatemala, Honduras, Nicaragua and Panama) with Colombia, the Dominican Republic and Mexico to swap information and discuss possible cooperation in biofuels development;
IDB financing for biofuels feasibility studies for several Central American nations;
a technical cooperation program launched with CARICOM (and through the Caribbean Renewable Development program) on expanding biofuel opportunities through carbon finance in Guyana, Jamaica and Barbados;
assistance to Mexico's Energy Secretariat (SENER) and Germany's technical cooperation agency GTZ in the preparation of comprehensive biofuels policy;
preparation of a study (technical paper?) examining "the social and environmental dimensions of" biofuels development;
the launch of the Sustainable Energy and Climate Change Initiative (SECCI), which features biofuels prominently.
But Ethanol First Among Equals?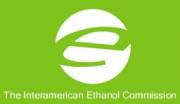 That said, as Moreno's op-ed makes plain, the IDB seems keenest on sugar-based ethanol. In recent addresses to the Bank's Caribbean and Central American members, Moreno urged them to seriously pursue ethanol production and infrastructure development to take advantage of their special trade advantages with the US under the Caribbean Basin Initiative (CBI).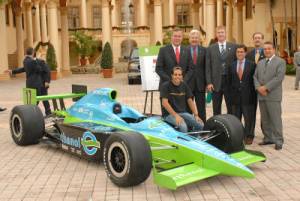 But perhaps the clearest signal was the IDB's role in co-founding, together with Brazil and the State of Florida, the so-called "Interamerican Ethanol Commission" formally launched in Miami on 18 December 2006. Moreno co-presided, together with (outgoing) Florida Governor Jeb Bush (an advocate of dropping the tariff on imported ethanol) and former Brazilian Agriculture Minister (and current head of the agribusiness council within the São Paulo State Industry Federation, FIESP) Roberto Rodrigues. To make certain that the event garnered sufficient press attention, the IEC launch was coupled with the presentation of an "ethanol innovation in sports" to the IndyCar racing series for committing to convert all their vehicles to 100% fuel-grade ethanol.
The Commission's stated goals are to
promote increased ethanol blended fuel use throughout the region;
promote the integration of technical and scientific research efforts across the hemisphere related to the production and distribution of ethanol;
determine investment needs in both agriculture and infrastructure to enable a hemispheric wide market for ethanol blended fuel;
determine the economic and environmental implications of carbon credits produced by the project;
encourage the development of environmentally sound ethanol operations; and
recommend a set of actions in order to create an international market for ethanol.
— Keith R
Tags: América Central, Barbados, Belize, BID, biocombustibles, biocombustiveis, Biofuels, Brasil, Brazil, carbon finance, Caribbean, CARICOM, CBI, Central America, China, Colombia, Costa Rica, distilleries, Dominican Republic, El Salvador, etanol, ethanol, FIESP, Florida, Garten Rothkopf LLC, GTZ, Guatemala, Guyana, Honduras, IADB, IDB, Interamerican Ethanol Commission, Jamaica, Mesoamerican Biofuels Working Group, Mexico, Miami Herald, Nicaragua, Panama, República Dominicana, SECCI, SENER
3 Responses to "The IDB Pushes Ethanol"
The Big Biofuels Blog Says:
February 14th, 2007 at 12:16

IDB says US should promote ethanol in Latin America…

The Inter-American-Development Bank says the US should promote ethanol in Latin America, as way of helping to meet Bush's call for 35m gallons in the near future. Interestingly, the bank's President Luis Alberto Moreno, who got an op-ed piece in……

Norman Says:
March 24th, 2007 at 14:52

Many thanks for the additional info you included in your report about IDB President Moreno's enlightened advocacy of ethanol production in LAC.

I found Temas blog with Google today, after reading his 'A Hemispheric Opportunity' editorial in the latest issue of the IDBAmerica newsletter.

Being a native of Barbados, who has haved in Canada since 1975, I'm gratified at your uncommonly clear, well-informed perspective and optimism about the huge potential opportunities and challenges that obtain in Latin America & the Caribbean region.

As I grew up and became an entrepreneur in the Caribbean, I was continually frustrated with the pervasive inertia of local and regional governments.

I saw that with few exceptions, public officiais there are chronically short on bold vision, are overly dependent on the tourism industry for socio-economic development, and are inept, venal custodians of the priceless ecosystems assets that lure visitors to sun-drenched Caribbean shores.

Now, I'm focusing on building and mobilizing sustainable action networks with capable, reliable kindred specialists and investors, to implement feasible, socially conscious, eco-responsible clean energy and green tourism projects across LAC.

Like almost all of their counterparts everywhere, many governments in Latin America and the Caribbean are predisposed to give greater attention and respect to evolutionary projects backed by big smart money.

In the Caribbean, great talent without strong capital support,has an extremely short shelf-life.

My bodacious vision for the region includes a biofuels and green energy market development model in which local communities share significantly in the sustainable ownership and management of production and marketing processes. I do not have any illusions about the tough challenges inherent in implementing such an enterprise model.

Keith R Says:
March 24th, 2007 at 15:28

Norman, thanks for your kinds words about The Temas Blog and interesting remarks. I hope this is only the first of many visits to the blog.

I like your "bodacious vision" and very much hope you can make it a reality. You are right, the challenges are many, but I have to hope and believe that they are not insurmountable. The key is, as you say, wedding the right talent and ideas with capital that thinks long-term and does not get skittish with every bump in the road encountered along the way. That kind of patience is a bit hard to find in most capital markets, regretably.
Best Regards,
Keith
Leave a Reply