« Recycling Coconuts I: More Than Just a Vessel for Agua de Coco | Home | Getting Toxics Out of Electronics: I Second the Motion »
By Keith R | October 30, 2006
Topics: Corporate Social Responsibility, Electronic/Electrical Equipment, Environmental Protection, Hazardous Substances, Waste & Recycling | No Comments »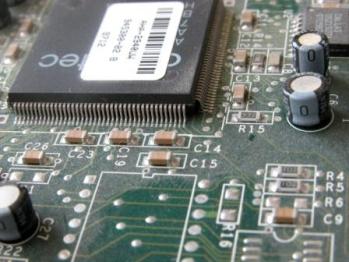 As I noted here previously on the Temas Blog, a few weeks back Treehugger invited me to guest blog about my reservations concerning Greenpeace's handling of its report on the testing of laptops for certain substances. My entry drew quite a few comments, including a long, detailed reply reputedly penned by the scientist who did the report for Greenpeace. I responded to his points in the same comments section.
It's since been pointed out to me that often people don't read comment sections, on Treehugger or blogs such as mine, so many may have missed my exchange with Greenpeace on Treehugger's pages.
Frankly I was surprised to hear that, since I like to read the comments on interesting blog entries because the comments section is where you can often find additional information, clarifications, expansions, alternative takes on the issue, pointers to other discussions of the subject matter, and yes, debate. Blogs are supposed to be about "the conversation," right? I find that much of the most interesting conversing actually takes place after an article rather than during it.
That's why I make a point of commenting when I think I might have some value added to offer, and can tell the author I think he/she is on the right track or has reached me, made me see things in a new light. It's also why I not welcome comments here at the Temas Blog — as long as it's civil and on-topic (and not spam!) — and even offer readers the option of tracking comments by RSS feed or email.
Anyway, it was suggested that maybe I should reproduce here Greenpeace's response to my Treehugger piece and my reply to them. So here you have it.
For Temas Blog readers who already read all this over at Treehugger, I apologize. Skip what follows (unless you wish to comment below and continue the conversation/debate — in which case, by all means, please do!) and scroll down to read instead about coconuts (
). For those of you who did not catch this before over at Treehugger, I hope it provides food for thought, and perhaps more importantly, prompts you to offer your own perspectives as comments.
Respectfully,
Keith R
——————————————
Tags: Acer, Africa, aparatos eléctricos y electrónicos, Apple, aterros, Basel Action Network, Basel Convention, brominated flame retardants, bromine, cadmio, cadmium, China, Chinese batteries, chumbo, communications equipment, contaminantes organicos persistentes, Convenio de Basilea, Convenio de Estocolmo, decaBDE, desechos tecnológicos, dumps, e-lixo, e-scrap, e-waste, electrical equipment, ELVs, end-of-life electronics, end-of-life vehicles, European Union, Greenpeace, hazardous chemicals, hazardous materials, Hewlett Packard, household appliances, HP, I-pod, India, insulating foam, landfills, laptops, lead, lead-acid batteries, lixo tecnologico, LRTAP Protocol, mercurio, mercury, mercury switches, monitors, Nigeria, office equipment, PDBEs, persistent organic pollutants, plastic housings, plásticos, plastics, plomo, PNUMA, poliestireno, polystyrene, POPs, PVC, químicos, químicos peligrosos, RAEE, reciclagem, reciclaje, recycling, rellenos, RoHS, scrap electronics, Stockholm Convention, substâncias perigosas, sustancias peligrosas, SVTC, TBBPA, televisions, testing, textiles, toxicos, toxics, transparencia, transparency, Treehugger, UNEP, União Europea, Unión Europea, upholstered furniture, WEEE
Subscribe to My Comments Feed
Leave a Reply