« Eradicating an Ancient Disease | Home | Brazil Seeks to Lead in Stem-Cell Research »
By Keith R | January 26, 2009
Topics: Cleaning Products, Corporate Social Responsibility, Environmental Protection, Packaging | No Comments »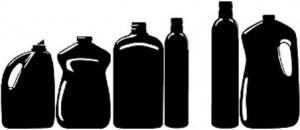 From Wal-Mart:
Wal-Mart Americas Aims to Reduce Detergent Phosphates 70%

Company makes commitment to more sustainable packaging in the region

Wal-Mart Stores, Inc. committed today to reduce phosphates in laundry and dish detergents in the Americas region by 70 percent by 2011. Wal-Mart also announced plans to accelerate its drive toward more sustainable packaging in the Americas region by reducing packaging by 5 percent by the end of 2013.

Phosphate compounds are a common water pollutant and can damage aquatic ecosystems by stimulating the growth of algae that depletes oxygen in the water for fish and plants. Phosphates from detergents are a significant contributor to phosphate-based water pollution.

"Our reach around the world puts us in a unique position to drive sustainable change across national boundaries and into the global supply chain," said Craig Herkert, Wal-Mart president and CEO of the Americas. "By further coordinating efforts throughout the region and sharing best practices, we believe we can help our customers save money on the products they need, while improving communities and the environment."

According to Matt Kistler, Wal-Mart senior vice president, sustainability, "It is exciting to see our international markets join efforts to drive sustainability progress. Together with governments, our suppliers and customers, we are making great strides in lessening our impact on the environment."

Continuing its push toward more sustainable packaging, the company will bring its U.S. initiated packaging scorecard to the Americas by the end of 2009. The scorecard is a tool that helps Wal-Mart buyers make more informed purchasing decisions and helps move the company toward its goal of creating zero waste and dramatically increasing the number of environmentally friendly products. As a part of this initiative, Wal-Mart will launch a Sustainable Value Network (SVN) to focus on reduced packaging in each market. The SVN will bring together leaders from Wal-Mart, supplier companies, academia, government and non-governmental organizations to explore challenges and develop solutions that benefit our business and our communities.

The announcements were made during the company's quarterly sustainability milestone meeting, held to track company progress on a number of environmental fronts. Wal-Mart suppliers and associates from around the world attended the event at the Wal-Mart Home Office in Bentonville and watched via webcast. Attendees also heard from world renowned architect and designer Bill McDonough on the importance of product and supply chain innovation.

After Wal-Mart's U.S. business, Wal-Mart Americas is the company's second largest business unit. It includes Canada, Puerto Rico, Mexico, Central America, Brazil and Argentina, has more than 2,300 stores in 10 markets and employs more than 364,000 associates.
_____________________
Desde Wal-Mart:
Wal-Mart Américas Trata de Reducir un 70% los Fosfatos del Detergente

La compañía se compromete a elaborar empaques más sustentables en la región

Wal-Mart Stores, Inc. se comprometió el día de hoy a reducir un 70% los fosfatos de los detergentes para ropa y platos en la región de Las Américas para el 2011. Wal-Mart anunció planes para acelerar su paso para tener empaques más sustentables en América Latina mediante la reducción de un 5% de los empaques para finales de 2013.

Los compuestos de fosfatos son un contaminante común del agua y pueden llegar a dañar los ecosistemas acuáticos porque estimulan el crecimiento de las algas que acaban con el oxígeno del agua que necesitan peces y plantas para sobrevivir. Los fosfatos de los detergentes contribuyen significativamente a la contaminación del agua por fosfatos.

"Nuestro alcance global nos pone en una posición privilegiada para impulsar el cambio sustentable a través de las fronteras de forma que llegue a la cadena de suministro global. Al coordinar mayores esfuerzos en la región y compartir mejores prácticas, estamos seguros que podremos ayudar a los clientes a ahorrar dinero en los productos que necesitan al tiempo que mejoramos las condiciones de las comunidades y el medio ambiente", señaló Craig Herkert, Presidente y Director General de Wal-Mart Américas.

Según Matt Kistler, Vicepresidente Senior de Sustentabilidad de Wal-Mart, "es muy emocionante ver cómo nuestros mercados internacionales conjuntan esfuerzos para impulsar el avance de la sustentabilidad. Conjuntamente con los gobiernos, nuestros proveedores y clientes estamos dando pasos agigantados para disminuir el impacto en el medio ambiente".

En un esfuerzo para obtener empaques más sustentables, la compañía llevará su tarjeta de puntuación de empaques – iniciativa que empezó en los Estados Unidos- al resto de sus operaciones en el continente americano para finales de 2009. Esta tarjeta de puntuación es una herramienta que ayuda a que los compradores de Wal-Mart tomen decisiones más informadas y a que la compañía se acerque más a su objetivo de generar cero residuos e incremente significativamente el número de productos amigables con el medio ambiente. Como parte de esta iniciativa, Wal-Mart lanzará la Red de Valor Sustentable (RVS) que se enfocará en reducir el empaque de los productos de cada mercado. La RVS agrupará a líderes de Wal-Mart, proveedores, académicos, organizaciones gubernamentales y no gubernamentales para explorar los retos a que nos enfrentamos y desarrollar soluciones para que se beneficien nuestros negocios y comunidades.

Estos anuncios se hicieron durante la junta trimestral de sustentabilidad de la compañía que se celebró con el fin de revisar el avance de Wal-Mart en una serie de proyectos ambientales. Proveedores y asociados de Wal-Mart de todo el mundo asistieron al evento que se celebró en las oficinas generales de Wal-Mart en Bentonville y fue transmitido vía webcast. Los asistentes también escucharon al afamado arquitecto y diseñador Bill McDonough quien habló de la importancia de la innovación del producto y la cadena de suministro.

Después de Estados Unidos, Wal-Mart Américas es la segunda unidad de negocio más grande de la compañía. Esta unidad incluye Canadá, Puerto Rico, México, Centroamérica, Brasil y Argentina. Cuenta con 2,300 tiendas en 10 mercados y da empleo a más de 364,000 asociados.
Tags: América Central, Argentina, Brazil, Canada, Central America, Centroamérica, Costa Rica, detergentes, detergents, El Salvador, embalagem, embalaje, empaque, envase, environment, fosfatos, Guatemala, Honduras, medio ambiente, Mexico, Nicaragua, packaging scorecard, phosphates, Puerto Rico, Red de Valor Sustentable, sustainable packaging, Sustainable Value Network, sustentabilidad, Wal-Mart, zero waste
Subscribe to My Comments Feed
Leave a Reply