« CO2 Emissions Increase from Brazilian Industry and Transport | Home | Climate Change Adaptation Costs May Be Very Underestimated »
By Keith R | August 27, 2009
Topics: Electronic/Electrical Equipment, Energy Efficiency, Hazardous Substances, Waste & Recycling | No Comments »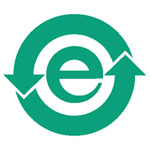 Yesterday the Environment Committee and Consumer Protection (CMA) of the Brazilian Senate discussed a draft committee opinion on a green IT bill just introduced last May.  The committee rapporteur for Senate bill (PLS) 173/2009 recommended its approval. The CMA decided to hold a hearing on the bill before deciding on the draft opinion, with invitations sent out to representatives from the Ministry of Industry and Trade (MDIC), the certification body (INMETRO), the industry federation of Amazonas state (FIEAM) (many of the electronics placed on the Brazilian market are assembled in Amazonas), the Brazilian Business Council for Sustainable Development [CEBDS, the local affiliate of the World Council (WBCSD)] and Greenpeace.  If they all accept the invitation, it should be quite an interesting hearing…
The bill is short and simple, but very ambitious for a developing nation.  It would impose, within two years of becoming law, that all computers, computer components and informatics (information technology) equipment sold in Brazil (but not those produced for export) meet the substance restrictions of the European Union's (EU) 2002 Restriction on Hazardous Substances (RoHS) Directive (English, Portuguese), as amended by Commission Decision 2005/618/EC (English, Portuguese), namely:
0.01% for cadmium;
0.1% for

lead
mercury
hexavalent chrome
polybrominated biphenyls (PBBs)
polybrominated diphenyl ethers (PBDEs)
These concentrations apply per material, including solder.  The bill would also authorize environment authorities to tighten these limits in the future.
The bill would also require these products to offer 80% energy efficiency and 95% by weight of their parts and components must be recyclable.  [The former matches the Energy Star 4.0 version specification for computers that was just replaced last month.]
Tags: bifenil polibromatos, Brasil, Brazil, cadmio, cadmium, chumbo, components, computadores, computers, cromo hexavalente, eficiencia energética, Energy Efficiency, Energy Star, éteres difenil polibromatos, European Union, exports, green electronics, green IT, Greenpeace, Hazardous Substances, hexavalent chrome, informatics, lead, mercurio, mercury, PBB, PBDE, polybrominated biphenyls, polybrominated diphenyl ethers, reciclagem, reciclável, recyclable, recycling, RoHS, solda, solder, substâncias perigosas, União Europea
Subscribe to My Comments Feed
Leave a Reply