« Mobilizing $30 Million to Combat Neglected Tropical Diseases in the Americas / Movilizar US$30 millones para luchar contra enfermedades tropicales desatendidas en las Américas | Home | IDB-GEF Grant to Help Haiti Fight Environmental Decay / Don de BID-FEM pour aider Haïti à lutter contre la dégradation de l'environnement »
By Keith R | September 23, 2009
Topics: Waste & Recycling | No Comments »
As more and more public administrations (municipal, state, federal) in Brazil mandate the procurement and use of recycled paper, whether by law or green procurement policy, the pulp and paper industry has seen the writing on the wall and asked Brazil's technical strandards-setting body, the Brazilian Association of Technical Norms (ABNT), to formulate a Brazilian standard on what constitutes recycled content for paper and board.  ABNT's Brazilian Committee on Pulp and Paper (ABNT/CB-29) created in June 2008 a study commission on recycled paper.
After participation by 93 representatives of producers, consumers and others, ABNT has published norm "ABNT NBR 15755:2009 – Recycled paper and board – Content of Recycled Fiber – Specification."  That NBR designation indicates that it is a mandatory, not voluntary, norm.  Under the norm in order to be called "recycled" in Brazil, paper or board must contain at least 50% recovered cellulose fiber (post-consumer and/or pre-consumer), and at least 25% of the total "recycled" product must use post-consumer material.
____________________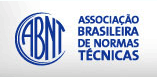 Desde a Associação Brasileira de Normas Técnicas (ABNT):
Reciclar é preciso

A preocupação com a preservação do meio ambiente e também a idéia equivocada de que o setor de celulose e papel corta árvores indiscriminadamente tem levado os consumidores a utilizar cada vez mais papel reciclado. Aliado a isto, ou em conseqüência disso, há forte demanda governamental, com muitos projetos de leis (municipais, estaduais e federais) aprovados ou em andamento com o objetivo de tornar compulsório o uso de papel reciclado.

Para debater e responder estas perguntas o Comitê Brasileiro de Celulose e Papel (ABNT/CB-29) instalou em junho de 2008 a Comissão de Estudo de Papéis Reciclados. Após nove reuniões e a participação de 65 empresas (93 representantes), entre produtores, consumidores e neutros, foi publicada a norma técnica ABNT NBR 15755:2009 – Papel e cartão reciclados – Conteúdo de fibras recicladas – Especificação.

Quanto à caracterização do papel reciclado, a Comissão de Estudo definiu que para ser chamado reciclado deve conter pelo menos 50% de material de fibras celulósicas recuperadas (pós-consumo e/ou pré-consumo). Mas, obrigatoriamente, no mínimo 25 % da composição total do produto reciclado deve ser material pós-consumo.
Tags: ABNT, Brasil, Brazil, celulose, papel, papel reciclado, paper, pulp and paper, recycled content, recycled paper
Subscribe to My Comments Feed
Leave a Reply