« $10 Mn. to Protect Three Critical Peruvian Watersheds / US$10 miliones para proteger tres cuencas peruanas | Home | Colombia's Surprising New Tobacco Control Law »
By Keith R | July 24, 2009
Topics: Packaging, Waste & Recycling | No Comments »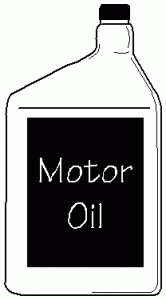 A couple of months ago I wondered aloud if maybe a bill introduced in São Paulo's (SP) state assembly was an early indicator of a momentum shift in the hitherto slow-building movement in Brazil to promote the collection and recycling of the packaging that the new motor oil comes in.
Now comes another curious indicator.  A bill on the topic has been introduced in the assembly of the northeastern state of Bahia (BA).  And if copying is the most sincerest form of flattery, then the sponsor of the SP bill, Chico Sardelli, must feel very flattered just now: the 10 articles of the operative portion of the BA bill's text are identical to those of the SP bill.  In fact, the sponsor of the BA bill makes no attempt to hide it: in his justification for the bill, he acknowledges the plagiarism and proceeds to also cite wholesale from Sardelli's justification for the SP bill.
This illustrates yet again a point I've made before here on The Temas Blog: that Latin American legislators, particularly Brazilian legislators, increasingly network and borrow, copy and/or adapt legislative ideas and proposals from each other.
But does it signal real trouble ahead for the manufacturers, importers, distributors and retailers of motor oil?
Tags: Bahia, Brasil, Brazil, motor oil, óleo lubrificante, packaging, packaging waste, residuos, São Paulo, waste
Subscribe to My Comments Feed
Leave a Reply