« Improving Water and Sanitation Services in Greater Managua / Mejorando servicios de agua y saneamiento en el área metropolitana de Managua | Home | Keeping the Environmental Policy Agenda Funded in Mexico / Mantener financiado el programa de política ambiental de México »
By Keith R | December 18, 2008
Topics: Waste & Recycling | No Comments »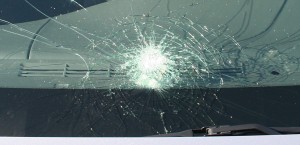 Is Brazil set to become the first Latin American nation to mandate the recycling of automobile glass? It's beginning to look that way.
Last month the Brazilian state of Espírito Santo (ES) became the first jurisdiction in Latin America and the Caribbean (LAC) to adopt a law on the subject.  The new ES law makes companies that sell and install automobile glass responsible for ensuring the recycling or final disposal (in a manner that does not impact the environment or violate public health and safety rules) of such glass.  The new law does not specify which types of automotive glass are covered.
The ES law is unlikely to be the last.  Legislators in several other states are interested in proposing similar bills.  Meanwhile a bill on end-of-life automotive glass was introduced yesterday in the lower chamber of the National Congress.  Unlike the ES law, though, it would make manufacturers and importers of automotive glass (not installers) responsible for disposal or recycling of the glass.  And unlike the ES Law, it does specify what is covered by the bill — the windshield, sun roofs, headlight protectors and any other glass mounted in automobiles (which presumably includes side and rear windows, but does it also include mirrors?).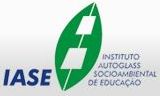 According to a recent study done by group created by an automotive glass replacement service chain, the Autoglass Socio-Environment Education Institute (Instituto Autoglass Socioambiental de Educação – IASE), only about 5% of the 1.5 million car windshields broken in Brazil every year are recycled. Most of the 1.6 million other auto glass pieces broken every year in Brazil (mostly side and rear windows) also are not recycled. Brazil manufactures 21 million side and rear windows every year. IASE has created a recycling program, Reciglass, to promote recycling of automotive glass. Reciglass already handles 30 metric tons per month for recycling.
Tags: automobile glass, Brasil, Brazil, Espírito Santo, headlights, IASE, pára-brisa, pára-brisas, protetores de faróis, rear windows, reciclagem, recycling, sun roof, teto solar, vidros automotivos, vidros laterais, vidros traseiros, windshield
Subscribe to My Comments Feed
Leave a Reply