« The Eco-Provision Tucked Into a Steel Loan | Home | FAO Slide Show on Climate Change »
By Keith R | June 9, 2008
Topics: Electronic/Electrical Equipment, Waste & Recycling | No Comments »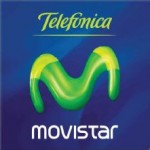 Synopsis in English: One of the downsides of being so long away from regular blogging is the tremendous backlog of things I wish to cover. This is one — the good news that as of end-April, Nokia and Movistar have taken their cell phone recycling efforts to Mexico. Movistar is a subsidiary of Spain's Grupo Telefónica.
The two jointly launched a campaign whose title, "Movistar and Nokia Move You…To Take Care of Your World", was the winner of a naming contest held among employees of the two companies.
Consumers can bring used cell phones to either a Movistar Client Service center or Nokia Care Center — taken together they offer 88 collection points across Mexico. Nokia estimates that about 48% of cell phone units not in use are simply sitting in a box at home.
The collected cells will be delivered to Belmont (at its Guadalajara plant?) for disassembly and recycling. Nokia claims that 65-80% of its units are recyclable. The phone's plastic casings can be used as inputs to other products — for example, sound proofing at airports. The batteries and circuit boards are removed from the units and sent to copper smelters, where useful metals can be removed and the remaining inorganic material used as an additive in construction materials.
This move will hopefully prompt Movistar's principal rival in the Mexican market, Telcel (which has nearly 70% of the mobile phone market in Mexico), to set up its won full-fledged, ongoing take-back program for end-of-life (EOL) cell phones. [Telcel is a subsidiary of América Móvil, a spinoff of Telmex.] Telcel participated in past EOL cell collection campaigns initiated by Mexico's Federal Environment Prosecutor (Profepa), sending the EOL cells it collected to TBS Industries in Philadelphia for recycling. However, Telcel has yet to set up a comprehensive, ongoing program.
A program similar to the one just launched in Mexico was jointly launched by Nokia and Movistar Peru in November 2007.

For other Temas entries on cell phone collection and recycling in LAC, see
________________________
Desde Telefónica Movistar:
Movistar y Nokia te mueven… a cuidar tu mundo

Si no se someten a procesos adecuados al momento de ser desechadas, las baterías pueden contaminar suelos y cuerpos de agua.
Movistar y Nokia han desarrollado un programa de recolección de teléfonos celulares usados, para su adecuada disposición final, sin costo alguno para el usuario.
Se necesita el compromiso de la sociedad en general para que se pueda cumplir con la responsabilidad de reducir al máximo el impacto al medio ambiente.

Telefónica movistar, operadora de telefonía móvil con presencia en trece países, y Nokia, empresa líder en movilidad, presentaron la campaña de "Reciclaje de Dispositivos de Telefonía Celular" que tiene como objetivo fundamental contribuir a la preservación del medio ambiente.

Ambas empresas cuentan ya con experiencia en el cuidado del medio ambiente a través de éste tipo de estrategias. Nokia ha desarrollado un programa para recolección y reciclaje de teléfonos celulares usados, que ya está presente en 85 países. Durante más de una década, la empresa se ha mantenido a la vanguardia en el fomento de iniciativas medioambientales en la industria móvil.

Por su parte, Telefónica México, comprometida con el cuidado del medio ambiente, desde el 2004 cuenta con la certificación de su Sistema de Gestión Ambiental y apoyo a proyectos de conservación de la biodiversidad, y este nuevo programa de recolección y reciclaje de celulares forma parte de ese compromiso.

El programa Reciclaje de Dispositivos de Telefonía Celular inicia con la recolección de los dispositivos celulares. Una vez recolectados, se separa la batería de la unidad, y se llevan a cabo procesos especiales, pues ambos componentes contienen metales reutilizables. Dichas terminales son depositadas en hornos de fundición de cobre integrados, donde el material plástico sirve para alimentar el proceso, que cuenta con controles de neutralización de emisiones para evitar la contaminación atmosférica. Los metales son recolectados y el material inorgánico es usado como aditivo en otros procesos o utilizado como material de construcción.

En algunos casos, los productos son desmontados y las cubiertas de plástico reciclado se reutilizan como material (por ejemplo en barreras de ruido para aeropuertos) o usado como energía o rellenos.

Para asegurar el éxito de la campaña es necesario el compromiso de todos los usuarios de entregar sus celulares obsoletos. Esto permitirá dar a los equipos usados el tratamiento que corresponde, cumpliendo Nokia y movistar con los objetivos que se han propuesto de mejorar el medio ambiente y preservar nuestros recursos naturales.

La campaña utiliza la frase "Movistar y Nokia te mueven… a cuidar tu mundo", la cual surgió de un concurso entre los empleados de ambas empresas. Lo cual refleja que la penetración sobre el cuidado del medio ambiente y la responsabilidad social ha permeado de manera positiva entre todo el personal que en ellas labora.

"El liderazgo es responsabilidad. En Nokia estamos preocupados y ocupados en el medio ambiente, por ello hemos tomado medidas a favor de éste, como son el ahorro de energía en nuestros establecimientos. En un par de años disminuyó un 3.5% a nivel global. Redujimos significativamente la cantidad de energía consumida por nuestros cargadores, y planeamos reducirla nuevamente en un 50% antes del 2010", comentó José Luis Orozco, Director de Asuntos Ambientales para Latinoamérica de Nokia.

"Alrededor del 48% de los celulares que ya no se usan, son guardados y permanecen en un cajón cuando podrían ser reciclados, lo que evitaría la recuperación de materias primas para nuevos procesos. Por ejemplo, un teléfono Nokia es reciclable entre un 65 y un 80%", concluyó.

"Con este programa podremos facilitar al consumidor la entrega de sus celulares, los cuales podrán depositar en los buzones especialmente diseñados y que se ubican en los Centros de Atención a Clientes movistar, así como en los Nokia Care Centers, sumando 88 centros de acopio en todo el país" puntualizó Javier March, Director de Calidad y Procesos de movistar.

Todo el procedimiento de separación lo realizará Belmont, empresa especializada en procesos de reciclaje y que estuvo representada en el evento por Consuelo Velarde, Gerente de Nuevos Mercados, quien afirmó: "nuestros procesos de reciclaje están certificados como los más limpios en el mundo y cumplen con elevados estándares medioambientales a nivel internacional".

El crecimiento de usuarios de celulares, tanto en México como en el mundo continua a la alza, lo cual hace de los programas de recolección y reciclaje una prioridad en la conservación del medio ambiente. Si las baterías de los celulares no son desechadas correctamente pueden terminar su vida útil en los tiraderos municipales, en dónde debido a los procesos de descomposición de la basura, los químicos internos son liberados, contaminando así suelos y cuerpos de agua.
Tags: América Móvil, Belmont, cell phones, cellular telephones, celulares, e-scrap, e-waste, Guadalajara, Mexico, Movistar, Nokia, Philadelphia, RAEE, reciclaje, recycling, scrap electronics, telefonía móvil, Telefónica, teléfonos celulares, WEEE
Subscribe to My Comments Feed
Leave a Reply