« SP Anti-Smoking Law Survives Its First Court Challenge | Home | The Status of Global Renewables »
By Keith R | May 14, 2009
Topics: Waste & Recycling | No Comments »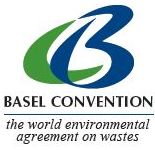 Chile's Congress today approved ratification of the 1995 and 1998 amendments to the Basel Convention on the Control of Transboundary Movements of Hazardous Wastes and their Disposal.  Ratifying the 1995 amendment makes Chile a party to the so-called "Basel Ban," bringing the Ban one step closer to taking effect for all Parties to the Convention.  The 1998 amendment identified which items moving in international commerce would be subject to the Ban.  Chile's ratification also poses an interesting policy challenge for the Chilean government.
The 1989 Basel Convention is the only global binding agreement on waste trade and disposal.  It has served as the model for both regional waste agreements — including the Central American Agreement on Transfrontier Movement of Hazardous Waste — and for many national hazardous waste laws in Latin America and the Caribbean (LAC).  Many LAC national laws use the Basel technical annexes verbatim.
Only two LAC nations have not ratified the Convention: Haiti and Suriname.  The Convention does have two other notable non-Parties: the US and Taiwan.  Under the Convention, waste shipments to and from non-Parties are illegal unless covered by a specific agreement.
The Ban amendment agreed in 1995 would ban the export of hazardous wastes from Lichtenstein, the nations in the European Union (EU) or the Organization for Economic Cooperation and Development (OECD) for disposal or recycling purposes in other Parties to the Convention.  Officially, the amendment is not yet in effect even though it already has enough ratifications to take effect (because of a dispute over its implementation).  Even so, many of the countries ratifying it already operate as if it is in effect.  In LAC, only seven other nations have ratified the Ban: Bolivia, Ecuador, Pamama, Paraguay, St. Lucia, Trinidad and Tobago, and Uruguay.
The 1998 amendments added two annexes to the Convention, one defining which wastes would be considered hazardous under the Ban, the other defining which wastes would be presumed non-hazardous.
What is the policy challenge posed to Chile by the new ratification?  Well, Chile does not yet have explicit national rules governing the import/export of hazardous wastes — the existing hazardous waste regulation is silent on the subject.  But in drafting rules, how should Chile classify itself?  Currently it would be considered one of the countries protected by the Ban.  However, Chile is preparing itself for OECD membership; once it joins, it will become one of the nations that must apply the Ban to its exports.
Tags: Basel Ban, Basel Convention, Bolivia, Central America, Chile, desechos peligrosos, Ecuador, European Union, Haiti, hazardous waste, OCDE, OECD, Pamama, Paraguay, residuos peligrosos, St. Lucia, Suriname, Trinidad and Tobago, Unión Europea, Uruguay
Subscribe to My Comments Feed
Leave a Reply