« Mexico: Feds Issue Guidance on Municipal Composting | Home | Bush Asks Senate to Ratify Caribbean Pact on Marine Pollution »
By Keith R | March 12, 2007
Topics: Waste & Recycling | No Comments »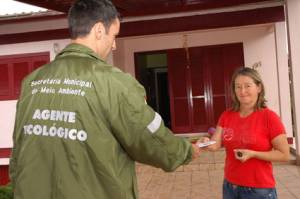 Sometimes you have step back from all the "big" and sensational stories out there and spotlight the modest successes that, if duplicated elsewhere and all such efforts were added together, would be a major story indeed.
I just ran across this press release from a mid-sized city (pop. 102,000) in the southern Brazilian state of Rio Grande do Sul (RS). Bento Gonçalves prides itself on being the "grape and wine capital of Brazil," with 36 vineyards producing more than 127,000 metric tons of grapes and 91 million liters of wine a year. It also is a major seat of Brazil's furniture industry, its 335 registered furniture firms accounting for 8% of national production and 40% of all furniture made in RS.
In the recent past the city decided to get aggressive about sorting and recycling trash, but doing so working closely with six local wastepicker (catador) associations. They also worked hard at educating citizens about the importance of sorting recyclables from non-recyclable household waste, often going door-to-door with pamphlets and explaining the policy (see picture).
A new study by the City's Environment Secretariat shows that as a result of this campaign 1,256.71 metric tons were recycled in 2006, in the process saving the equivalent of 7,500 trees. Acording to the study, the vast majority (58%) of the recovered waste was paper and plastic, followed by metal scrap (23%) and glass (13%).
Parabéns, Bento Gonçalves!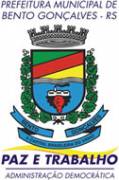 Desde a Prefeitura Municipal de Bento Gonçalves:
Um estudo desenvolvido pela Secretaria Municipal do Meio Ambiente de Bento Gonçalves (SMMAM) apontou o percentual de resíduos e tipos de materiais recicláveis separados pela comunidade. Com a quantidade aproveitada no último ano foi possível poupar o corte do equivalente a 7,5 mil árvores. Ao todos foram 1.256,71 toneladas de resíduos recicláveis aproveitados. Os dados foram coletados junto às associações de recicladores.

"É uma grande conquista de toda a nossa comunidade, fruto de um trabalho contínuo de sensibilização que a Prefeitura vem realizando em diversas áreas. Entretanto, embora os números surpreendam de forma positiva precisamos que a comunidade continue consciente de que a separação dos resíduos é uma das melhores formas de preservar o meio ambiente", comenta o Prefeito Alcindo Gabrielli.

Segundo o levantamento, o maior volume de material recebido é composto por plásticos e papéis, com 59%. Em seguida aparecem sucatas e ferros com 23% e vidros, com 13%. Todos os resíduos recolhidos no município são encaminhados a seis associações recicladoras que os separam e revendem a indústrias de reciclagem. O dinheiro arrecadado é utilizado para o pagamento dos custos de manutenção das associações e para a geração de novos empregos. A estimativa da SMMAM é que atualmente cerca de 80 pessoas trabalham no ramo.

Bento Gonçalves recolhe em média 80 toneladas de lixo por dia. Deste volume 74 toneladas equivalem ao lixo orgânico e seis toneladas ao reciclável, o que equivale a 8%. O restante é transportado para Minas do Leão.

"Através de ações que incentivem a separação estamos preservando o meio ambiente e garantindo o futuro das próximas gerações. Além disto, quanto maior o volume de lixo separado, menor o custo que o município terá com o transporte e conseqüentemente maior a capacidade de investimento do dinheiro público em melhorias no município", explica o Secretário do Meio Ambiente Volnei Tesser.
Tags: Bento Gonçalves, Brasil, Brazil, catadores, glass, lixo orgânico, materiais recicláveis, metal, papel, paper, plastic, plásticos, reciclagem, reciclaje, recyclables, recycling, residuos, Rio Grande do Sul, scrap, sucatas, vidrio, vidro, waste
Subscribe to My Comments Feed
Leave a Reply