« Toll of Unchecked Development on Key Bahamian Habitats | Home | A Sustainable Energy Plan for Barbados? »
By Keith R | February 26, 2007
Topics: Waste & Recycling | No Comments »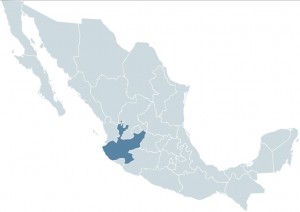 The Mexican state of Jalisco (JL) just published in its official gazette the text of its recently passed Law on the Integrated Management of Wastes.  Jalisco joins the Federal District (DF) and the states of Colima, Guanajuato, Querétaro and Veracruz in adopting its own waste law to supplement the federal Law for the Prevention and Integrated Management of Wastes (LGPGIRS) [several states, such as Chihuahua and Tabasco, have chosen the alternate route of incorporating detailed chapters on waste into their state environment framework laws].  You can find all these laws on the Mexico and waste/recycling Temas download pages.
The JL waste law calls for the state environment secretariat, in coordination with the state urban development secretariat and after consultation with municipalities, to create a state Program for the Integrated Management of Wastes that heavily emphasizes recycling, reuse and valorization.  It also calls for the Program to feature "adequate measures" to reincorporate into the production cycle reusable or recyclable materials or substances.
The JL Law calls on producers, importers, exporters and distributors of "products that upon being discarded become special management wastes" to submit to the state environment secretariat (SEMADES) detailed waste management plans for such wastes.  Jalisco's list of such special wastes differs a bit from others, and includes:
health service wastes;
waste from department stores and shopping centers generated in such volumes that they can be classified as large waste generators;
wastes generated by agricultural, forestry and livestock activities, including inputs such as fertilizer and pesticides;
non-hazardous industrial wastes;
transport service wastes, and wastes linked to airport and railroad terminals;
construction and demolition (C&D) wastes;
"technological wastes" resulting from the informatics industry, electronics production and automobiles;
sludge from wastewater treatment;
whatever else so designated under federal law.
In the case of items on this list that are products that at the end of their life become special wastes, it is the producers, importers, vendors and distributors that are solely responsible for the formulation and execution of the management plans.  They can, however, choose to submit joint plans rather than a separate one for each entity.
The Law includes an important provision on packaging.  SEMADES and municipal authorities are to promote the use of materials in the manufacture and use of packaging for all products that reduce the generation of municipal solid waste and special wastes.  SEMADES and the municipalities can require companies to the containers used for the sale of their products, especially those that may represent a health hazard or degrade slowly.
The Law calls for economic instruments to promote waste reduction, reuse, recycling and valorization.
The Law also calls for state norms on, among other things:
the prevention and minimization of urban solid wastes and special wastes;
the establishment and operation of recycling, treatment and composting plants;
the closure of waste dumps;
"the reuse, recycling, treatment and disposal of packaging, used tires, paper and board, glass, metal scrap, plastic and other materials."
Tags: agricultura, agriculture, airports, automobiles, board, C&D wastes, cartón, compostaje, composting, department stores, desechos, e-desechos, e-waste, economic instruments, electronics, ELVs, embalaje, envase, fertilizantes, fertilizer, forestry, glass, industrial waste, informática, informatics, instrumentos economicos, Jalisco, livestock, lixo tecnologico, llantas, metal scrap, Mexico, packaging, papel, paper, pesticides, plaguicidas, plastic, plásticos, pneumaticos, RAEE, railroad terminals, reciclaje, recycling, residuos, residuos industriales, resíduos sólidos urbanos, reuse, scrap tires, SEMADES, shopping centers, sludge, technological wastes, used tires, valorización, valorization, vidrio, waste, waste management, waste minimization, wastewater treatment, WEEE
Subscribe to My Comments Feed
Leave a Reply