« Argentina Sets Minimum Efficiency Levels for Refrigerators | Home | WHO, IAEA Cooperate to Combat Cancer in Developing Countries »
By Keith R | May 24, 2009
Topics: Motor Vehicles, Waste & Recycling | No Comments »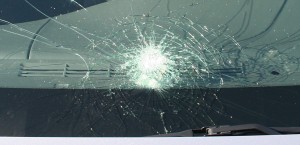 A few months ago the Brazilian state of Espírito Santo (ES) became the first jurisdiction in Latin America and the Caribbean (LAC) to adopt a law on recycling auto glass.  Now it's been joined by Mato Grosso do Sul (MS).
Like the ES law it is modeled after, the new MS Law makes companies that sell and install automobile glass responsible for ensuring the recycling or final disposal (in a manner that does not impact the environment or violate public health and safety rules) of such glass.  The MS Law also makes vendors and installers responsible for the proper handling, packing, transport, storage and treatment of the end-of-life (EOL) auto glass.  It says that these firms must be able to provide, upon demand, documentation of the destination of the EOL glass they handle.
Just what all these obligations mean in technical terms is to be spelled out in a "regulatory disposition" [which may mean an administrative rule, such as a portaria or instructive norm (IN), issued by the state environment secretariat, rather than a decree, which must be issued by the governor.]
The Law also prohibits
discarding auto glass in household, commercial or industrial waste;
storage or disposal of auto glass in inadequate locales, whether rural or urban.
As with the ES version, the new MS law does not specify which types of automotive glass are covered (just windshields?  Or also side and rear windows, sun roofs, headlight protectors?)
I suspect that ES and MS will not be the only states that will adopt such laws.
Tags: auto glass, automobile glass, Brasil, Brazil, commercial waste, Espírito Santo, glass, headlights, industrial waste, installers, Mato Grosso do Sul, pára-brisa, pára-brisas, protetores de faróis, rear windows, reciclagem, recycling, residuos, sun roof, teto solar, vidro, vidros automotivos, vidros laterais, vidros traseiros, waste, windshield
Subscribe to My Comments Feed
Leave a Reply