« Panamanian Project Among First to be CCB Certified | Home | It Does Indeed Add Up… »
By Keith R | March 12, 2007
Topics: Waste & Recycling | No Comments »
Recently Mexico's Environment Secretariat (SEMARNAT) announced with great fanfare the release of a "manual" on municipal composting. This "manual" actually was co-produced last autumn by SEMARNAT's National Ecology Institute (INE) and the German technical cooperation agency, Deutsche Gesellschaft für Technische Zusammenarbeit (GTZ) GmbH.
What was interesting was not so much the so-called manual itself, which could probably only excite a waste nut like me. Don't get me wrong! The document's an interesting but eclectic mixture of guidelines to municipal projects to keep them in line with federal norms, a consumer's guide to composting at home ("compostaje casero"), a listing of what municipal composting projects exist or have closed in the country, and an analysis of why projects have failed or succeeded (although arguably none of the municipal projects has truly "succeeded" yet if we are speaking of self-sustaining, non-subsidized operation).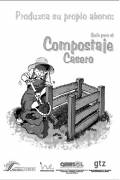 No, more interesting to me was the spin SEMARNAT sought to put on this when it announced its official release. SEMARNAT stressed that this was only the first of several expected manuals or guides the feds will release on waste management issues to help states and municipalities follow best practice and observe federal criteria.
Sandra Herrera, Sub-secretary for Environmental Promotion and Standard-Setting, declared, "We are convinced that if the Federation does not set out where we want to go as a country in the field of urban solid wastes, we are never going to overcome this problem." Under the Mexican Constitution and federal law, much of the actual definition, application and enforcement of non-hazardous waste management standards rests with municipalities and states.
The manual can be downloaded in either full PDF or zipped PDF file formats.
Desde la Secretaría de Medio Ambiente y Recursos Naturales:
BUSCA SEMARNAT UNIFICAR CRITERIOS EN EL MANEJO INTEGRAL DE RESIDUOS SÓLIDOS

Elabora el INE Manual de Compostaje Municipal, en coordinación con la Agencia de Cooperación Técnica Alemana en México (GTZ)

Como parte de los esfuerzos del gobierno federal de unificar criterios en el manejo integral de los residuos sólidos urbanos, el Instituto Nacional de Ecología (INE), de la Secretaría de Medio Ambiente y Recursos Naturales, elaboró el Manual de Compostaje Municipal.

La Subsecretaria de Fomento y Normatividad Ambiental de la Semarnat, Sandra Herrera Flores, explicó que dicho documento servirá como guía a los gobiernos estatales y municipales para el buen manejo y aprovechamiento de sus residuos, ya que son éstos quienes están facultados por la Constitución para la gestión y disposición final de los mismos, y no la Federación.

Sin embargo, agregó, "estamos convencidos de que si no es la Federación la que va marcando hacia dónde queremos ir como país en materia de residuos sólidos urbanos, no vamos a superar esta problemática".

La funcionaria informó que ya se trabaja en la elaboración de un plan nacional de residuos que permita establecer políticas claras en la materia, ya que el gran reto es reducir la generación de estos para no seguir agravando el problema de la disposición final.

Informó que actualmente la producción de residuos en el país es de aproximadamente un kilogramo por habitante al día, es decir, arriba de los cien millones de kilogramos diarios.

Por su parte, el presidente del INE, Adrián Fernández Bremauntz, dijo que la generación de composta es una opción que ofrece grandes beneficios ambientales y contribuye al desarrollo sustentable en todos los niveles, ya que es una actividad que puede realizar desde una persona en el patio trasero de su casa, hasta grandes plantas en volúmenes importantes.

Respecto al Manual de Compostaje Municipal, el cual fue elaborado de manera conjunta por el INE y la Agencia de Cooperación Técnica Alemana en México (GTZ), apuntó que la Semarnat tiene especial interés de trabajar con organismos internacionales y establecer sinergias que permitan el desarrollo y conclusión de proyectos.

En su momento, la directora general de Investigación de Ordenamiento Ecológico y Conservación de los Ecosistemas del INE, Ana Córdova, indicó que este manual será de mucha utilidad para el funcionamiento de las plantas de composta, debido a que cerca del 50 por ciento de las que existen en nuestro país han dejado de operar por desconocer todos los pasos que conforman este proceso.
Tags: compostagem, compostaje, composting, GTZ, INE, manual, Mexico, plantas de composta, residuos, SEMARNAT, waste
Subscribe to My Comments Feed
Leave a Reply