« The Waste Picker Dilemma | Home | Important LAC Developments on Clinical Trials »
By Keith R | March 22, 2009
Topics: Electronic/Electrical Equipment, Waste & Recycling | No Comments »
And the momentum for regulating e-waste keeps on building in Argentina…
This week saw two bills proposed in Argentina on waste electrical and electronic equipment (WEEE or "e-waste" or "e-scrap") this week, one at the provincial level and the other at the federal.
At the federal level, a bill was introduced in the national congress to create national standards for "the environmentally safe management of wastes from the mobile communications sector."  The bill would make "cellular telephone companies" responsible for the implementation of collection systems for cellular telephone equipment in disuse, as well as creating systems for the sorting, classification, disassembly, recycling and final disposition of such apparatuses.
The bill does not define "cellular telephone company" or even what constitutes cellular telephone equipment.  Does the latter term include, for example, batteries?  chargers?  "hands-free" headsets?  Such components are mentioned in the article on disassembly, but not elsewhere in the text.
The federal bill says whatever phone components cannot be reused in producing other products must be delivered to companies authorized to handle special and hazardous wastes.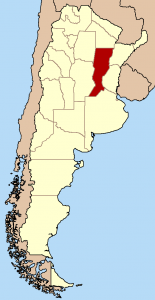 The provincial bill involves Santa Fe (SF) and covers more categories of e-waste than just mobile communications.  The bill would apply to 10 categories:
large household appliances (refrigerators, freezers, clothes washers and dryers, dishwashers, air conditioners, microwave ovens, etc.)
small household appliances (vacuum cleaners, toasters, blenders, irons, can openers, electric knives, electric razors, electric toothbrushes, clocks, etc.)
informatics and communications equipment (computers, printers, PDAs and other handsets, telephones, calculators, fax machines, telex terminals, answering machines
consumer electronics (radios, TVs, video cameras, CD players, I-pods, sound amplifiers, musical instruments, etc.)
lamps and lighting
electrical and electronic tools (drills, etc.)
toys, sports and leisure equipment (video games, electronic games, sports equipment with electronic components, etc.)
medical equipment (x-ray equipment, dialysis machines, etc.)
vigilance and control instruments
vending machines

The bill would require provincial and municipal authorities to take "adequate measures" to minimize the disposal of e-waste with common urban waste and to maximize selective collection of e-waste.
Producers (which is defined to include importers and major resellers) and distributors of products that become WEEE would be requires to recover household, commercial and industrial WEEE and transport it to deposit and recycling centers designated by the provincial authority of application (defined in the bill as the Environment Secretariat of the provincial Ministry of Waters, Public Service and the Environment.  Initially the recovery provisions would apply to the informatics and communications category and then gradually expand to the others.
Producers would also be required to provide disassembly and treatment centers with information that facilitates recycling and proper treatment for each type of electrical or electronic equipment (EEE) they place on the market which may become WEEE.
The bill also would create a provincial registry where interested parties could seek information voluntarily provided by producers and importers, such as life-cycle studies for EEE they sell in Santa Fe, information on hazardous materials in their components, and information on proper procedures for proper disassembly, reuse and recycling of end-of-life EEE.
Tags: air conditioners, aire acondicionado, alumbrado, appliances, Argentina, aspiradoras, calculators, CD players, cell phones, cellular telephones, chargers, circuitos integrados, clothes washers, computadoras, consumer electronics, control instruments, dialysis machine, dishwashers, e-scrap, e-waste, electric tools, electrodomésticos, fax machines, freezers, herramientas eléctricas, hornos de microondas, impresoras, informática, juguetes, lámparas fluorescentes, lavavajillas, life-cycle analysis, lighting, máquinas expendedoras, medical equioment, micrófonos, microwave ovens, mobile phones, neveras, pantallas, parlantes, PDAs, RAEE, reciclaje, recogida selectiva, recolección selectiva, recycling, refrigerators, residuos, Santa Fe, selective collection, space heaters, teléfonos celulares, toys, vending machines, videocámaras, videojuegos, waste, WEEE, wireless headsets
Subscribe to My Comments Feed
Leave a Reply