« OMS: tabaco, mala alimentación, inactividad y uso de alcohol son principales amenazas para la salud humana | Home | The Dilemma of Geothermal Power in Costa Rica »
By Keith R | March 1, 2009
Topics: Electronic/Electrical Equipment, Waste & Recycling | No Comments »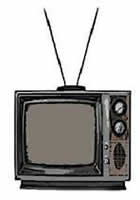 From Retroworks:
American Retroworks Inc. adopts novel approach to criticism of CRT reuse at its facility in Mexico. "Exchange Program" pays Mexicans for bringing in one junk CRT for each refurbished sale.

For sale in Latin America – tested, refurbished, black 2001 brand name TV, 27″, only $40.

Or, bring in an old junky clunker, and get $10 off the "new" TV!

This "Mexican take back" program is the solution being rolled out by Retroworks de Mexico, an electronics scrap recycling company which is a "maquila" of American Retroworks Inc. in Vermont. The organization, run by a women's coop in Mexico, is offering a kind of "needle exchange" program for used CRTs. Working TVs from the USA are being sold to make TV recycling less expensive, and junk ones are accepted from Mexico – not just for free, but with a coupon for $10 off of a "new" TV.

As analog televisions cascade into electronic scrap recycling companies, export for reuse is a tempting option. A single sale of a 1999 analog TV in Latin America can bring $40 – enough to pay for proper recycling of two other "junk" TVs. Mexico, Peru, Venezuela, and Dominican Republic are a few countries with the same NTSC analog signal being phased out in the USA in 2009.

Fair Trade organizations like WR3A.org have tried to meet demand without shipping "toxics along for the ride". However, some environmentalists criticize export of even working product, saying that while it may be affordable now, displacing CRTs to poor countries will eventually mean they need to be recycled there. States like California spend millions of taxpayer dollars "canceling" (breaking) working TVs and computers.

Digital divide groups respond that even new TVs and computers sellers cannot answer that question, and that leaving the poor "disconnected" does not seem like the right way to improve their environmental situation.

The Retroworks de Mexico program aims move the dialogue ahead. By taking in at least one old junk TV for each refurbished one sold in the community, RDM is solving the problem in real-time. The program creates jobs, promotes reuse, and protects the environment in places that cannot always afford it.

The resale of working TVs also brings down the cost of recycling them in the USA. American Retroworks Inc. hopes that the "exchange program" will convince states like California to stop burning money.

50% of Retroworks de Mexico – and profits after payroll – are shared with members of the women's coop, nicknamed "Las Chicas Bravas" in Mexico. "Las Chicas" have been profiled by Tucson Weekly Magazine and NPR Marketplace for bringing affordable electronics to the poor and pioneering electronic scrap collections in poor communities.
Tags: analog signal, California, CRTs, digital divide, Dominican Republic, e-scrap, e-waste, electronic scrap, maquila, Mexico, NTSC, Peru, RAEE, recycling, República Dominicana, Retroworks, reuse, televisions, televisores, TV recycling, Venezuela, Vermont, WEEE
Subscribe to My Comments Feed
Leave a Reply