« Energy Efficiency Loan to Brazil's Largest Flat Steelmaker / Empréstimo para financiar eficiência energética em siderúrgica brasileira | Home | LAC Legislators to Discuss Linkages Between Climate and Financial Challenges / Legisladores de ALC abordarán doble desafío de crisis financiera y climática / Legisladores abordarão o duplo desafio das crises financeira e climática »
By Keith R | November 17, 2008
Topics: Electronic/Electrical Equipment, Waste & Recycling | No Comments »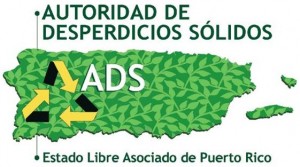 Puerto Rico's Solid Waste Authority (Autoridad de Desperdicios Sólidos – ADS) has published for 30-day public comment its proposals to amend its Regulation for the Reduction, Re-use and Recycling of Solid Wastes in Puerto Rico.  The Regulation implemented a 1992 law, Law 70, which among other things required all business entities to practice recycling and to submit to ADS a Recycling Plan of how each intended to meet a 35% territory-wide recycling goal.
The proposed changes in the Regulation would:
amend the general dispositions, to make it clear that the regulation will set rules on waste diversion plans (and not just recycling plans);
amends substantially the definitions section

adds definitions for

àrea de tiro,
chatarra (scrap);
desvio de materiales (materials diversion);
estación de transbordo (transfer station);
equipos electrónicos (electronic equipment);

escombros de construcción y demolición (C&D wastes);

instalación de almacenamiento de materiales reciclables (recyclable materials storage installation);
metales ferrosos and metales no ferrosos (ferrous and non-ferrous metals);
programa de recuperación y separación en la fuente (program of recovery and separation at source);
tasa de desvio (diversion rate); and
tasa de reciclaje (recycling rate).

amends instalación de disposición to read "instalación de disposición final" and reducción en su origen to reducción en la fuente (from reduction at origin to source reduction); and
deletes the definition for bolsas azules (blue bags).

broaden the list of recyclable materials covered by plans to include

electronic equipment, defined to include computers and peripherials, televisions and monitors, video cameras, DVD players, audio and stereo equipment, photocopiers, fax machines, telephones and video game consols;
wood pallets;
used cooking oil;
sludge; and
construction and demolition (C&D) waste;

allow ADS to add other materials to the plans by administrative rule (rather than full amendment to the regulation), as well as allow ADS to place prohibitions or special obligations on such materiales by administrative order;
require the preparation of recycling and diversion plans for the above-mentioned materials;
ban source-separated recyclables from entering landfills, and require owners and operators of landfills to take steps to ensure that such recyclables do not enter the fill;
require owners and operators of landfills to draw up diversion plans for all recyclables seeking to enter their fills;
add requirements to all recycling plans prepared by the public and private sectors;
add requirements to all quarterly reports by municipalities, collection and recycling centers;
modify requirements within the Endorsement Chapter;
Amend Chapter related to diversion of yard wastes and wood pallets, regarding the entities to be regulated and other issues (such as requiring re-use to be priority vis-a-vis pallets);
Amend Chapter XI in order to clearly establish penalties and fines regarding violations of recycling and diversion plans.
Tags: aceite vegetal usado, ads, bolsas azules, C&D wastes, chatarra, cienos, computadoras, computers, desperdicios sólidos, DVD players, e-desechos, e-waste, electronic equipment, equipos electrónicos, escombros, fax machines, fotocopiadoras, landfills, paletas, pallets, photocopiers, planes de reciclaje, Puerto Rico, RAEE, reciclaje, recyclables, recycling, rellenos sanitarios, scrap, scrap electronics, sludge, stereo systems, tasa de desvio, tasa de reciclaje, teléfonos celulares, telephones, television sets, televisores, used cooking oil, video games, WEEE, yard wastes
Subscribe to My Comments Feed
Leave a Reply