« A Temas Anniversary | Home | Brazil Finds 3 Promising Candidates for ARVs to Combat AIDS »
By Keith R | August 28, 2008
Topics: Packaging, Waste & Recycling | No Comments »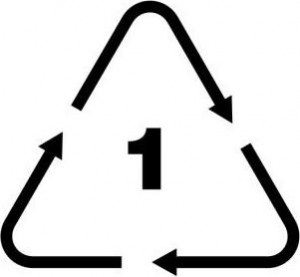 Last month something a bit astonishing happened quietly in the Brazilian state of Rio de Janeiro.  The state Governor, Sérgio Cabral, signed into law a very short bill.  The new Law outlaws the manufacture or sale in the state of pigmented PET packaging.
The rationale?  Such packaging is not accepted for recycling by either waste-pickers (catadores) or scrap buyers, and thus is bad for plastics recycling. You know that recycling has become a big preocupation when they fret over possible impossible impediments and rush to legislate about them.
The concern is real, and even major PET recyclers in the US urge sorting out pigmented PET packaging so that it does not degrade the value of recycled PET.  I'm just not sure that legislating it away is the best route to take.  I'm trying to find out if any other jurisdiction outside Brazil has done so — if a reader knows of one, let me know.
I can say this, though: knowing well the history of waste/recycling legislation in Brazil, this will not be the last we hear of such ban proposals.  Legislators in other Brazilian states frequently copy RJ laws and present them as their own bills.
The new law gives industry until 10 July 2009 in order to comply.  After that, any enterprise found violating the ban will be fined 2,000 Reference Fiscal Units (UFIRs) per day until they comply — until 90 days pass, after which they will be shut down.  That's about R$3,651.60, or about US$2,237.  In LAC terms, that is a rather stiff daily penalty.
Will the industry accept this new law as fait acompli and steer away from pigmented PET, or will they fight the law in court?  My bet would be on the latter, because the packaging industry in Brazil wants to avoid the precedent of states banning packaging formats that they don't like.  Stay tuned.
Tags: ban, Brasil, Brazil, catadores, embalagem, pigmented PET, pintura metálica, plásticos, plastics, reciclagem, recycling, Rio de Janeiro, Sérgio Cabral, UFIRs
Subscribe to My Comments Feed
Leave a Reply