« Acordo Mineiro Sobre a Gestão de Resíduos Eletroeletrônicos | Home | An Interesting Way to Educate Mexicans About Endangered Species »
By Keith R | August 15, 2009
Topics: Electronic/Electrical Equipment, Hazardous Substances, Waste & Recycling | No Comments »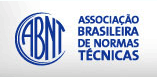 Several jurisdictions in Brazil — most notably the States of São Paulo (SP) and Mato Grosso (MT), and the Municipality of Rio de Janeiro (MRJ) — have recently adopted e-waste laws, and several states look interested in following suit (here, here and here). There's rumors that the National Environment Council (CONAMA) will soon decide to create a working group to draw up environmental norms about end-of-life electrical and electronic equipment (EEE).
And now this! At the request of the Ministry of Science and Technology (MCT), the Brazilian Association of Technical Norms (ABNT), Brazil's representative in the International Organization for Standardization (ISO), has created a study group to elaborate national technical norms "to help national manufacturers of electro-electronic equipment and components meet international environmental requisites." The study group will focus principally on the requisites of the European Union's (EU) waste EEE (WEEE) Directive (English, Portuguese) and the restriction on hazardous substances (RoHS) Directive (English, Portuguese).
________________
Desde a Associação Brasileira de Normas Técnicas (ABNT):
Uma norma ambiental para o setor eletroeletrônico

A Comissão de Estudo de Normalização Ambiental para Produtos e Sistemas Elétricos e Eletrônicos (CE 03:111.01) será instalada no dia 17 de agosto, com a responsabilidade de elaborar normas técnicas que auxiliem os fabricantes nacionais de componentes e produtos eletroeletrônicos a atender aos requisitos ambientais internacionais. A iniciativa, proposta pelo Ministério da Ciência e Tecnologia (MCT), tem apoio da Associação Brasileira de Normas Técnicas (ABNT) e do Comitê Brasileiro de Eletricidade, Eletrônica, Iluminação e Telecomunicações (Cobei), mantenedor do Comitê Brasileiro de Eletricidade (ABNT/CB-03).

A reunião de instalação acontecerá das 9 h às 12 h, no auditório do Centro de Tecnologia da Informação Renato Archer, em Campinas (SP), à Rodovia D. Pedro I (SP-65), km, 143,6. Na ocasião será realizada a indicação do coordenador e do secretário da Comissão de Estudo. Também será definido o plano de trabalho, focado em normas para implementação das diretivas européias RoHS (restrição a substâncias tóxicas) e WEEE (resíduos de equipamentos eletroeletrônicos). Ambas responsabilizam as empresas pelo impacto ambiental de seus produtos em todas as etapas das da cadeia produtiva.
Tags: ABNT, Brasil, Brazil, Cobei, componentes eletroeletrônicos, e-lixo, e-waste, electronic components, electronics, EU Directive, European Union, Hazardous Substances, Mato Grosso, MCT, norma ambiental, normas técnicas, produtos eletroeletrônicos, RAEE, Rio de Janeiro, RoHS, São Paulo, substâncias tóxicas, União Europea, waste electronics, WEEE
Subscribe to My Comments Feed
Leave a Reply