« Corfo Helps 53 Renewable Energy Projects in Chile / Corfo apoya 53 proyectos de energía renovable en Chile | Home | Can a Huge Luxury Resort = Sustainable Tourism? »
By Keith R | September 26, 2007
Topics: "Trash Photos" Series, Waste & Recycling | No Comments »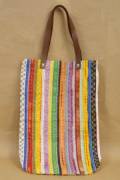 Last year while discussing what I like to call "creative recycling," I introduced you to a purse made of used drink can tabs liberated from the waste stream, plus thread and a thin chain. At the time, I invited readers to alert me to any more examples of "an interesting or ingenious product made of recovered materials offered by local craftsmen or businesses in LAC nations."
Some people have finally answered that call. [I hope that they are not the last!] In each case, they pointed me to some interesting and unique purses made by craftspeople in Brazil. [By the way, I remain convinced that Brazil does not have a monopoly on creative recycling crafts, that we just see/hear about their work more. So I especially urge those who have seen good examples elsewhere in LAC to come forward, particularly if you have photos you can share.]
The first example is of a purse made primarily of banana fiber. The purse is made by a group of artisans in the Maré favela in Rio de Janeiro. It was recently featured in a fashion show in Madrid, Spain, thanks to marketing support for small businesses in the favela provided by the Brazilian Service to Aid Micro and Small Enterprises (Sebrae).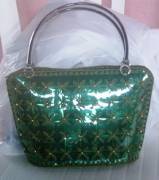 These other stunning examples are just a few of many made primarily with used PET and crochet to be found on Helena Oliveira's interesting blog, Ilha has Artes Recicladas ("Island of Recycled Art"). Helena is an artisan from the northeastern Brazilian state of Maranhão.
The site includes more than just purses — you'll also find items such as student book sacks (mochila), bracelets, etc. You can also purchase many of her items online through the Artesãos website. Parabéns, Helena.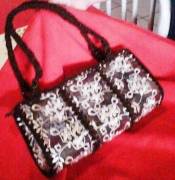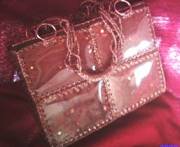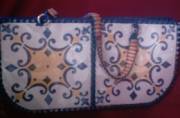 Tags: artisans, banana fiber, bracelets, Brasil, Brazil, cartera, crafts, creativity, crochet, favelas, Madrid, Maranhão, mochila, purse, reciclagem, reciclaje, recycled PET, recycling, Rio de Janeiro, Sabrae
Subscribe to My Comments Feed
Leave a Reply