« Caixa Will Only Loan to Construction Using Certified Legal Wood / Caixa só financiará empreendimentos usuários de madeira legal | Home | Greenhouse Gas Emissions in Rio de Janeiro State »
By Keith R | January 6, 2009
Topics: "Trash Photos" Series, Waste & Recycling | 3 Comments »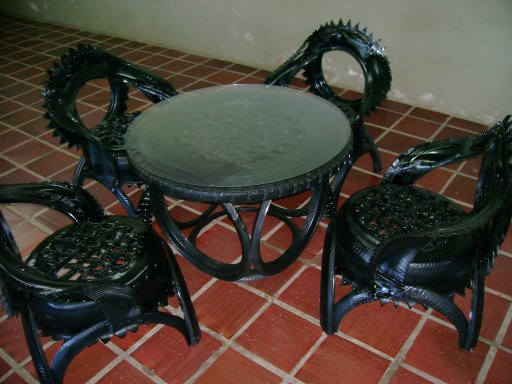 I've mentioned here in the past my constant struggle with having more to blog about than I have time to blog, and the resulting build-up of a long backlog queue of post drafts, some of them dating back to the early days of The Temas Blog.
This post, I am ashamed to admit, is one from that queue dating back a year and a half.  I heard about this project at that time, contacted the Brazilian nongovernmental organization (NGO) involved, Vida Amiga, secured their permission to use the pictures you see here, uploaded the photos and filed a draft post lacking a narrative.
But other things came up at the same time,  both on and off the blog, and the draft quickly disappeared into the queue.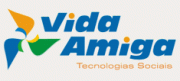 While in part my interest in doing a post on their project was because this is the type of "creative recycling" I have highlighted before (here, here, here, here, here and here), I also wished to give Vida Amiga greater exposure so that they would get support to continue their efforts.  I failed them in the latter and regret that.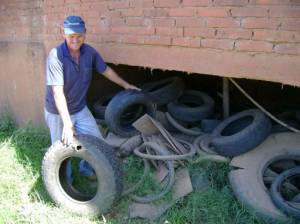 But perhaps their example can still inspire others.
Vida Amiga contacted an artisan who had started taking scrap tires — an ubiquitous waste problem in Brazil — and turning them into furniture pieces for sale.  They enlisted him in teaching a workshop for poor folk on how to do the same.
The idea was not only to promote creative recycling, but teach a marketable skill.  The main material (scrap tires) is plentiful and practically free, the process not expensive or complex, and the final product, if made properly, can be sold for profit.
Tags: Brasil, Brazil, creative recycling, furniture, llantas, muebles, pneumaticos, pneus, reciclagem, scrap tires, tyres, Vida Amiga
3 Responses to "Trash Photos XIV: From Used Tires to Furniture"
Shazia Says:
January 27th, 2009 at 7:42

Awesome post! I love stuff like this

everydaytrash Says:
January 28th, 2009 at 8:56

[…] R. over at The Temas blog sent me this link to photos he's posted from a Brazilian organization called Vida Amiga whose members take old […]

Start At Point A Says:
March 19th, 2010 at 8:29

[…] Don't take me literally. The idea is unlock the hidden value of something that would otherwise be wasted. Used tires — a major pollution problem — are being used by Cemex in road beds in Mexico and by Brazilian artists in Sao Paulo to create attractive, comfortable furniture. […]
Leave a Reply