« Rio Adopts Law on Used Oil and Motor Oil Filters | Home | Oxfam Argues for New Global Climate Adaptation Fund / Oxfam aboga por un nuevo fondo mundial para adaptación al cambio climático »
By Keith R | September 19, 2009
Topics: Packaging, Waste & Recycling | No Comments »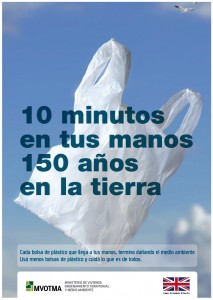 This week Uruguay came one step closer to restricting the use of plastic carry bags in the nation's retail establishments.
On the 17th the Chamber of Deputies approved a law that would require all supermarkets, hypermarkets, shopping centers, markets and stores in general to only use carry bags for their merchandise that is either degradable, biodegradable or oxo-biodegradable, in line with "corresponding national and international norms."  How those terms are defined, which norms will be used as reference, and how materials must be certified will be left up to the implementing legislation adopted by the Ministry of Housing, Territorial Zoning and Environment (MVOTMA).
The measure now passed to the Senate, which is expected to approve it as well.
Tags: biodegradable, bolsas plásticas, carry bags, comercios, envase, environment, ferias, hipermercados, hypermarkets, medio ambiente, MVOTMA, oxibiodegradable, oxo-biodegradable, packaging, shopping centers, supermarkets, supermercados, Uruguay
Subscribe to My Comments Feed
Leave a Reply