« Walmart Goes Solar in Puerto Rico | Home | Mexico's Federal District Seeks to Avoid Water Crisis »
By Keith R | July 27, 2009
Topics: Waste & Recycling | No Comments »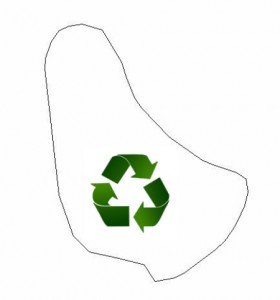 My friends over at Barbados Free Press (BFP) have a good post, followed by an interesting discussion through comments, about litter in Barbados and why there really is no excuse for the island not to be recycling far more than it does now.  I very much recommend the post.
I also would like to reproduce here the list of Barbados recyclers compiled by the Future Center Trust (click to open in new window).  Pass it on!  For those of you in Barbados reading this post or BFP's original post, print out the list and tape it to your refrigerator at home, or tack it on the bulletin board at work, community centers, etc.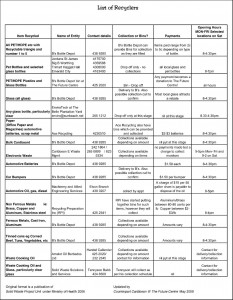 But more importantly, put the information to work and start recycling, organize recycling efforts at your workplace or school or social club, and urge friends and neighbors to put trash in trash bins or recycling bins, where available.
Tags: Barbados, Barbados Free Press, Future Center Trust, litter, recycling, waste
Subscribe to My Comments Feed
Leave a Reply