« Recovery of the Forests of the Rio Doce Basin | Home | Now That's Quick Reform! »
By Keith R | September 16, 2007
Topics: Sanitation, Water Issues | No Comments »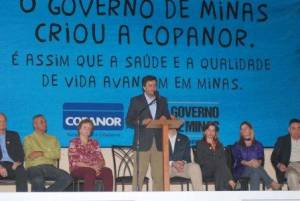 Synopsis in English: The government of the Brazilian state of Minas Gerais (MG), through Brazil's third largest water and sanitation firm,the Sanitation Company of Minas Gerais (Copasa), is undertaking an interesting social experiment in the provision of water and sanitation services in that state.
Thanks to a new state law passed earlier this year, a Copasa subsidiary has been formed, Integrated Sanitation Services of the North and Northeast of Minas Gerais (Copanor) (Copasa – Serviços de Saneamento Integrado do Norte e Nordeste de Minas Gerais S/A), in order to provide universal water treatment and sewage services for 400,000 people living in 92 municipalities in the Jequitinhonha, Mucuri and São Mateus valleys. Copasa already had provided some water services to 76 of these municipalities, but sewage treatment to only seven.
These communities will be provided with services at a steep discount rate — up to 80% from usual Copasa rates. It is estimated some 70% of the customers in these 92 municipalities will pay a discounting averaging about 60% below normal rates — anywhere from R$10.80-27, depending on consumption.
Why the big break to these municipalities? They are considered some of the poorest in MG, with the state's lowest Human Development Index (HDI)* levels. The region also accounts for some of biggest water/sewage deficits: only 65% of households in town centers had water, down to 31% outside town, and only 39% had sewage services in town and 12% outside. Mineiro public health officials estimate some 60% of the region's health problems are linked to the lack of proper water and sewage treatment.
To meet the increased services, Copanor is expected to invest around R$ 545 million in constructing new reservoirs, water and sewage treatment stations, and networks to provide water and collect the household sewage. Copanor customers are not to be charged more to cover the investments, however. [Temas Observation: which leaves open the question — who exactly is subsidizing the investments and steep rate discounts — the government (taxpyaers), and/or other Copasa customers?]
______________________________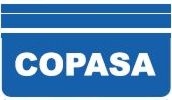 Desde a Secretaria de Estado de Governo de Minas Gerais:
Governo garante saneamento básico com tarifas reduzidas

A Companhia de Saneamento de Minas Gerais (Copasa) deu início nesta quinta-feira (9), em Teófilo Otoni, às atividades de uma subsidiária dirigida às áreas mais pobres e com menores índices de Desenvolvimento Humano (IDH) do Estado. A empresa Copanor (Copasa – Serviços de Saneamento Integrado do Norte e Nordeste de Minas Gerais S/A) irá fornecer serviços de tratamento de água e esgotamento sanitário para 92 municípios nos vales do Jequitinhonha, Mucuri e São Mateus, com uma população de 400 mil pessoas.

O grande diferencial será a adoção de tarifas reduzidas em relação ao adotado no restante do Estado. A tabela da Copanor se divide em seis faixas, com os descontos podendo chegar a 80%, dependendo do consumo do usuário. Cerca de 70% da população atendida pela Copanor pagará uma conta mensal de R$ 10,80 a R$ 27, valores que representam um desconto médio de 60% sobre as tarifas da Copasa.

A Copanor foi criada para permitir a universalização dos serviços de água e esgoto nessa região e para cumprir esse objetivo estão previstos investimentos de R$ 545 milhões. A região possui o maior déficit de saneamento básico de Minas, com 65% do abastecimento de água nas sedes e 31% nos distritos; 39% de esgotamento sanitário nas sedes e 12% nos distritos; e coleta de apenas 48% do lixo. Nesses municípios, 60% das doenças que atingem a população são conseqüência da falta de tratamento da água e do esgoto.

Nas 92 cidades que serão atendidas pela Copanor, em 76 a Copasa já oferece serviço de água, mas apenas em sete a empresa atua no tratamento de esgoto.

Além de adotar tarifas mais baratas, a Copanor será a encarregada de implementar as obras na região, sem fazer nenhuma cobrança por isso. O usuário pagará apenas pelo custo do serviço. As obras da Copanor envolvem a construção de reservatórios, estações de tratamento de água e encanamentos para a distribuição, além de redes coletoras, interceptores e estações de tratamento de esgoto nas sedes dos municípios e em comunidades da zona rural. Serão atendidas comunidades com população entre 200 e 5 mil habitantes. Também será responsabilidade da Copanor prestar manutenção e fazer as reposições necessárias.

A criação da Copanor está prevista na lei 16.698/2007, aprovada pela Assembléia Legislativa em março deste ano.
* The HDI was developed by economists in the 1990s and has since been used as the centerpiece of the United Nations Development Programme's (UNDP) annual human development report. HDI is a comparative measure of life expectancy, literacy, education, and standard of living (gross domestic product per capita at purchasing power parity in US$).
Tags: abastecimento de água, Brasil, Brazil, Copanor, Copasa, esgotamento sanitário, HDI, Jequitinhonha, Minas Gerais, Mucuri, saneamento, saneamiento, Sanitation, São Mateus, sewage treatment, tratamento da água, tratamento de esgoto, UNDP, water treatment
Subscribe to My Comments Feed
Leave a Reply