« It's Clean Up the World Weekend — Get Involved! | Home | Recovery of the Forests of the Rio Doce Basin »
By Keith R | September 15, 2007
Topics: Conservation, Environmental Services, Water Issues | No Comments »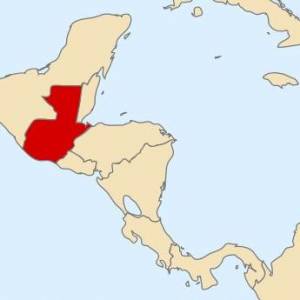 From WWF-Central America:
CARE and WWF launch an innovative business model for conserving water and promoting poverty reduction in Guatemala

Communities and the municipality unite to execute a pilot project for the equitable compensation of hydrological services in the Sierra de las Minas zone of Guatemala

Five communities of the municipality of Teculután with more than 3,000 people and their municipality, located in the Department of Zacapa, Guatemala, agreed to implement a mechanism for watershed management and poverty reduction in their eagerness to conserve water quality and improve water use, the foundation for progress in a zone that depends on agriculture for its subsistence.

On August 8 the Communities of Teculután Integral Agricultural Development Association signed a Letter of Mutual Commitments with the same municipality; the community producers made a commitment to reforest with native species in areas that had been croplands in the mid and high elevation parts of the watershed, to protect forests on municipal lands and foster natural forest regeneration.

They have also agreed to implement mini-irrigation for their crops in the mid-elevation part of the Teculután River watershed that drains to Motagua, to make their products more profitable with better market options and to increase their income.

For its part in this agreement, the Municipality of Teculután committed to providing resources in-kind and cash to foster better land use, technical support and regularization of legal land use through long term use agreements.

Marcial Castañeda, mayor of Teculután, said that this was a historical moment for his people, where they declared to the rest of the world that they want to continue using their lands to progress, but to do it well. They are going to produce in appropriate areas while conserving forest where necessary in order to have quality water forever.

In this pilot project for equitable compensation the communities that live in the mid and upper parts are considered to be the providers of hydrological services and they will carry out upstream watershed management to guarantee sustainable land use for which they will receive cash retribution.

For its part, as the user of hydrological services in the lower part of the watershed supplying water to the communities, the municipality of Teculután sees the project as a 'conservation business' that will reduce expenses and regularize the supply of potable water while reducing the impact of problems derived from sedimentation, erosion and runoff in the distribution and treatment systems.

The project is promoted by the alliance formed by WWF, the global conservation organization, and CARE International in Guatemala as part of its Equitable Compensation for Hydrological Services Program, financed by the governments of Holland (DGIS) and Denmark (DANIDA).

"The signing of the letter of understanding is based on the principle of equality, making the needs of the poorest populations of the Teculután watershed a priority. We hope that in the medium and long term it will be possible to guarantee a reduction in the sediment load and improvements in water availability for the communities in the lowlands," said Virginia Reyes, national coordinator of the WWF/CARE Central America project.

Reyes added that "this scheme will help reduce pressure on natural resources and forests in Sierra de las Minas, because the communities themselves will protect the resources. The zone also has regional importance due to its high biodiversity and the river tributaries that drain to the Mesoamerican Reef, which has been declared a World Heritage Site by UNESCO."

With the implementation of this scheme for the equitable compensation of hydrological services the communities are expected to obtain additional benefits of approximately US$200,000 through the profitability of their crops over the four years of the project.

The Association will also receive benefits from forest extractions based on a plan for sustainable management, with estimated earnings of US$168,000/year during years 26 to 50 after completing the reforestation.

Initiatives like this one are a step forward in the construction of a watershed management model that includes environmental and economic benefits, and national legislation and polices as an opportunity for reducing poverty and improving conservation.
Desde WWF Centroamérica:
CARE y WWF Ponen en marcha innovador modelo de negocios para conservar el agua y promover la reducción de la pobreza en Guatemala

Comunidades y municipalidad se unen para ejecutar un proyecto piloto de compensación equitativa por servicios hidrológicos en la zona de Sierra de las Minas, Guatemala

Cinco comunidades del municipio de Teculután, que representan a más de 3,000 personas y su Municipalidad, ubicadas en el Departamento de Zacapa, Guatemala, aceptaron implementar un mecanismo para la gestión de cuencas y reducción de la pobreza en su afán por conservar la calidad y mejorar el uso del agua, base del progreso de una zona que depende de la agricultura para su subsistencia.

A través de la "Asociación de Desarrollo Integral Agropecuario Comunidades de Teculután", este 8 de agosto suscribió una Carta de Compromisos Mutuos con la Municipalidad de este mismo municipio,  los productores comunitarios se comprometieron  a reforestar con especies nativas en las áreas antes dedicadas a la siembra de cultivos, en la parte media y alta de la cuenca, proteger los bosques ubicados en tierras municipales y propiciarán  los procesos de regeneración natural.

Además, han convenido en implementar el mini-riego en sus cultivos en la parte media baja de la cuenca del Río Teculután, que drena en el Motagua, a fin de lograr productos de mayor rentabilidad, con mejores opciones de mercados e incrementar sus ingresos.

Por su parte, la Municipalidad de Teculután se compromete en este mismo convenio a aportar recursos en especie y efectivo que propicien el mejor uso del suelo, apoyo técnico y la regularización del uso legal de la tierra a través de usufructos de largo plazo.

El Señor Marcial Castañeda, Alcalde de Teculután, ha dicho "este es un momento histórico para nuestro pueblo, en donde le declaramos al resto del mundo que queremos seguir usando nuestra tierra para progresar, pero queremos hacerlo bien. Vamos a producir en donde se debe producir y a conservar el bosque en donde corresponde para que tengamos agua de calidad para siempre".

En este proyecto piloto de compensación equitativa las comunidades que habitan en la parte media y alta son consideradas como las proveedoras de los servicios hidrológicos y realizan la gestión de cuencas aguas arriba para garantizar el uso sostenible del suelo, por lo cual reciben una retribución en efectivo.

Por su parte, como usuaria de los servicios hidrológicos en la parte baja de la cuenca y encargada de abastecer de agua a las comunidades, la Municipalidad de Teculután ve el proyecto como un 'negocio de conservación' donde logrará reducir los gastos y regularizar el abastecimiento de agua potable y, a la vez, reducir el impacto de los problemas derivados de la sedimentación, erosión y escorrentía en los sistemas de distribución y tratamiento.

El proyecto es promovido por la alianza formada por WWF, la organización global de conservación, y  CARE Internacional en Guatemala como parte de su Programa "Compensación Equitativa por Servicios Hidrológicos", financiado por los gobiernos de Holanda (DGIS) y Dinamarca (DANIDA).

"La firma de la carta de entendimiento está basada en el principio de 'equidad', en donde se da prioridad a las necesidades de las poblaciones más pobres de la cuenca del Teculután. Esperamos que a un mediano y largo plazo se pueda garantizar una reducción en la carga de sedimentos y mejoras en la disponibilidad del agua para las comunidades localizadas en la parte baja de la cuenca", afirmó Virginia Reyes, coordinadora nacional del proyecto WWF/CARE Centroamérica.

Reyes añadió que "este esquema contribuirá a reducir la presión sobre los recursos naturales y el bosque en la Sierra de las Minas, ya que las mismas comunidades serán las que protegerán los recursos. Además, la región es de importancia regional por su alta biodiversidad y por la afluencia de ríos que drenan en el Arrecife Mesoamericano, el cual ha sido declarado por UNESCO como patrimonio natural de la humanidad".

Con la implementación de este esquema por compensación equitativa de servicios hidrológicos se espera que las comunidades obtengan, en los cuatro años del proyecto, beneficios adicionales por unos US $200 mil aproximadamente por concepto de la rentabilidad de los cultivos establecidos.

Además, la Asociación recibirá los beneficios de los aprovechamientos forestales  realizados con base en un plan de manejo sostenible, donde las ganancias se estima en unos US $168,000/anuales entre los años 26 y 50 después de realizada la reforestación.

Iniciativas como esta representan un paso adelante en la construcción de un modelo de manejo de cuencas que considera el beneficio ambiental, económico, la legislación y la política del país como una oportunidad para reducir la pobreza y mejorar la conservación.
Tags: agua potable, agua potável, Arrecife Mesoamericano, Biodiversity, calidad del agua, CARE International, Conservation, DANIDA, Denmark, erosion, Guatemala, Holland, hydrological services, Mesoamerican Reef, Netherlands, potable water, qualidade da agua, reforestación, reforestation, run-off, sedimentation, Sierra de las Minas, sustainable land use, Teculután, UNESCO, uso sostenible del suelo, water quality, watershed management, WWF, Zacapa
Subscribe to My Comments Feed
Leave a Reply