« Paraná Bans Smoking in Areas Intended for Children | Home | Targeting Key States in Brazil's Battle vs. Amazon Deforestation »
By Keith R | November 24, 2008
Topics: Sanitation, Water Issues | No Comments »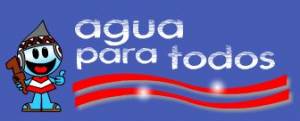 From the Inter-American Development Bank (IDB):
IDB supports the second phase of Peru's water and sanitation reform program

US$130 million policy-based loan linked to measures that will expand water and sanitation coverage in low-income communities

The Inter-American Development Bank (IDB) has approved a US$130 million policy-based credit to the Peruvian Government, as part of an effort that will support the country's Water and Sanitation Sector Reform Program.

Policy-based loans enable recipient governments to obtain resources that can be flexibly used to underwrite a variety of fiscal priorities. To obtain the loan, governments agree to carry out a specific policy reforms in a particular sector.

In this case, Peru has chosen to advance the second stage of a reform program that will facilitate investments in low-income communities that still lack basic water and sanitation services.

Specifically, Peruvian authorities will complete the development of regional sanitation plans, create a regulatory framework for sanitation services in small communities, set objective criteria to allocate public investment resources, and formulate a policy of incentives for investment finance in water and sanitation. The reforms are part of the Peruvian government's Program "Agua Para Todos" ("Water for all").

In 2007 the IBD approved a $100 million policy-based loan linked to the first phase of Peru's Water and Sanitation Sector Reform Program. During that phase, the government laid the groundwork for regional sanitation plans and a coherent national system for establishing service rates and allocating investment resources.

"These reforms are essential to creating an environment that will enable Peru to expand coverage of sanitation services in an efficient, equitable and sustainable way," said Sergio Campos, the IDB team leader for the program.
________________________
Desde el Banco Interamericano de Desarrollo (BID):
BID apoya segunda fase de reforma del saneamiento en Perú

El préstamo de US$130 millones está asociado a una serie de medidas que expandirán la cobertura de servicios de agua y saneamiento en comunidades de bajos ingresos

El Banco Interamericano de Desarrollo (BID) aprobó un préstamo programático de apoyo a reformas de política de US$130 millones al gobierno del Perú para apoyar el Programa de Reforma del Sector de Saneamiento de ese país.

Los préstamos de apoyo a reformas de política permiten al gobierno que los recibe obtener recursos que pueden ser utilizados flexiblemente para cubrir necesidades fiscales prioritarias. Para obtener un crédito de este tipo, los gobiernos se comprometen a realizar reformas específicas de políticas en un sector en particular.

En este caso, Perú ha elegido impulsar la segunda fase de un programa de reformas que facilitará inversiones en comunidades de bajos recursos que aún no tienen servicio de agua y saneamiento.

Específicamente, las autoridades peruanas completarán el desarrollo de planes de saneamiento regionales, crearán un marco regulatorio para servicios de saneamiento en comunidades pequeñas, distribuirán recursos de inversión pública y formularán una política de incentivos para inversiones financieras en agua y saneamiento. Las reformas son parte del Programa "Agua para Todos" impulsado por el gobierno peruano.

En 2007, el BID aprobó un primer préstamo de US$100 millones para la primera fase del programa de reforma del sector sanitario del Perú. Durante esa fase, el gobierno sentó las bases para los planes regionales de saneamiento y para un sistema nacional que establece tarifas de servicio y la distribución de recursos de inversión.

"Estas reformas son esenciales para crear un ambiente que le permita al Perú expandir la cobertura de los servicios de agua y saneamiento de una forma eficiente, equitativa y sustentable", afirmó Sergio Campos, jefe del equipo en el BID que lidera el programa de apoyo.
Tags: agua potable, BID, IDB, Peru, potable water, saneamiento, Sanitation, water services
Subscribe to My Comments Feed
Leave a Reply