« GEF Grants US$10 Mil. to Conserve Caatinga / FMAM doar $30 milhões para preservar a Caatinga | Home | The Basics II, Foundations: Is a Constitutional Provision on the Environment Necessary? »
By Keith R | June 27, 2007
Topics: Sanitation, Water Issues | No Comments »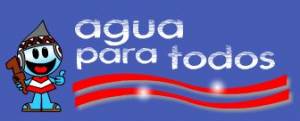 From the Inter-American Development Bank (IDB):
IDB approves US$200 million for water resources reform program in Peru

Loan will support government's Water for Everyone Program

The Inter-American Development Bank today approved a US $200 million loan for a water resources management reform program in Peru that seeks to increase the efficiency, equity and sustainability of water use.

The program will support measures designed to pave the way for the necessary structural, institutional, legal and policy reforms. These reforms will be implemented under five different components: macroeconomic framework, national water resources strategy, institutional framework, policy framework and decentralization.

"This operation will set the foundation for integrated water resource management and provide significant support to the Water for Everyone Program," said Luis Víctor Traverso, IDB project team leader. "The Government of Perú has set water as a main priority and is developing the program Water for Everyone (Agua para Todos)."

The first component seeks to ensure that the macroeconomic environment is consistent with the program objectives.

The objective of the National Water Resources Strategy is to develop a consensus-based, multisector perspective on integrated water resource management analyses and proposals, in line with the program objectives.

The institutional framework component will support reform measures aimed at defining the new duties of the national authority to be placed in charge of sustainable water resource use; promote a water-use culture among users and other stakeholders by raising their awareness of the need to adopt rational and sustainable practices and attitudes in relation to water use; and make available an integrated, up-to-date pool of quantitative and qualitative information on water resources.

The objective of the policy framework component is to establish the technical, economic, financial, environmental and social measures needed for efficient integrated water resource management. The program will seek to support reforms for the establishment of water rights, the financing of water resource management and water quality.

The decentralization component seeks to jump-start reforms intended to create and strengthen water management capacities through the transfer of functions and areas of authority to regional governments. The program will support the transfer of major regional water infrastructure facilities, together with institutional functions and competencies relating to water resources, to the regional governments.

This 20-year loan will be executed by Peru's Ministry of Economic Affairs and Finance.
Desde el Banco Interamericano de Desarrollo (BID):
BID aprueba $200 millones de dólares para programa de reformas de recursos hídricos en Perú

Préstamo apoyará programa gubernamental Agua para Todos

El Banco Interamericano de Desarrollo aprobó hoy un préstamo de $200 millones de dólares para un programa de reformas de la gestión de recursos hídricos en Perú que busca mejorar la eficiencia, equidad y sostenibilidad del uso del agua.

El programa apoyará acciones para facilitar las reformas estructurales, institucionales, legales y formativas necesarias. Estas reformas se agruparán bajo cinco componentes: marco macroeconómico, estrategia nacional de recursos hídricos, marco institucional, marco formativo y descentralización.

"Esta operación sienta las bases para la gestión integrada del agua y representa un apoyo significativo para el Programa Agua para Todos", dijo Luis Víctor Traverso, jefe de proyecto del BID. "El Gobierno del Perú ha otorgado alta prioridad al tema del agua, y se encuentra desarrollando el Programa Agua para Todos".

El primer componente busca asegurar un contexto macroeconómico congruente con los objetivos del programa.

El propósito de la Estrategia Nacional de Recursos Hídricos es generar una visión concertada multisectorial sobre el diagnóstico y propuestas para una gestión integral del recurso hídrico consistentes con los objetivos del programa.

El componente de marco institucional apoyará medidas destinadas a definir las nuevas funciones de la autoridad nacional responsable del uso sostenible del recurso hídrico; promover la cultura del agua en los usuarios y otros actores sensibilizándolos para cambiar actitudes y prácticas relacionadas con el uso racional del agua; y disponer de un sistema integrado, oportuno y confiable sobre la cantidad y calidad de los recursos hídricos.

Las reformas bajo el marco normativo buscan establecer medidas de orden técnico, económico, financiero, ambiental y social necesarias para lograr una gestión eficiente e integrada de los recursos hídricos. Para ello, el programa apoyará reformas para el establecimiento de derechos de agua, el financiamiento de la gestión y la calidad de las aguas.

El objetivo del componente de descentralización es iniciar las reformas que ayudarán a crear y fortalecer las capacidades de gestión del agua en cuencas hidrográficas con la transferencia de la infraestructura hidráulica mayor, de alcance regional, y funciones y competencias institucionales de recursos hídricos, a los gobiernos regionales.

El préstamo tiene un plazo de 20 años y será ejecutado por el Ministerio de Economía y Finanzas de Perú.
Tags: Agua para Todos, BID, derechos de agua, IDB, Peru, recursos hídricos, uso racional del agua, water resources, water rights
Subscribe to My Comments Feed
Leave a Reply