« Do Tobacco Ad Bans Reduce Smoking Among Youth? Results of a Brazilian Study | Home | CAN y Finlandia firman convenio para iniciar Programa Regional de Biodiversidad »
By Keith R | January 30, 2007
Topics: Sanitation, Water Issues | No Comments »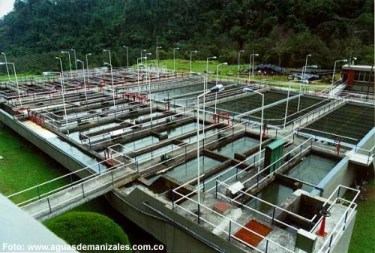 In November the Inter-American Development Bank (IDB) formed a special task force to sketch out new IDB goals for lending in the Latin American and Caribbean (LAC) region's water sector over the next 10 years.
A major focus will be how the Bank can best help LAC nations meet their Millennium Development Goals on access to potable water and basic sanitation. Work in this aspect will focus both on helping not only the countries most in need — primarily Haiti, Honduras and Nicaragua — but also those nations deemed most likely to met their goals with some IDB help — primarily Colombia, Ecuador, Mexico, Peru and Venezuela. [I have to wonder why Venezuela, so awash with oil income that its President is running across the world offering to underwrite or subsidize infrastructure projects, not to mention oil and gas purchases, should be entitled to IDB monies for basic domestic infrastructure — money that might be better allocated to sanitation projects in LAC nations without large oil reserves.]
The Bank will also consider what role it might play in helping some of the stronger and more experienced LAC sanitation firms — such as São Paulo's Sabesp or Colombia's Aguas de Manizales — tap international capital markets and expand to other LAC nations.
Tags: agua potable, agua potável, Aguas de Manizales, alcantarillado, basic sanitation, BID, Colombia, Ecuador, Haiti, Honduras, IDB, MDGs, Mexico, Millennium Development Goals, Nicaragua, Peru, potable water, Sabesp, saneamento, saneamiento, Sanitation, São Paulo
Subscribe to My Comments Feed
Leave a Reply