« Dealing with the Threat of Drug-Resistant Tuberculosis | Home | Banco do Brasil Adopts Its Own Agenda 21 »
By Keith R | June 25, 2007
Topics: Sanitation, Water Issues | No Comments »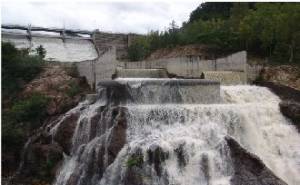 The World Bank's Board of Directors approved a US$30 million zero-interest credit to Honduras to improve water and sanitation services from the Bank's special arm for the poorest countries, the International Development Association (IDA). The project will assist the Government of Honduras in implementing a strategic plan for the modernization of the sector through activities at the national and municipal level.
According to 2001 data, only 81% of the Honduran population had access to potable water and 68% had access to sanitation. The Bank attributes the sector's troubles in part to "lack of strong governance and scarcity of financial resources."
Specifically, the project will finance the following activities:
Supporting municipalities with urban population between 40,000 and 300,000 (through a combination of technical assistance for reforms and investment for infrastructure) to adopt autonomous service providers and invest in efficiency, rehabilitation, and expansion of service delivery.
Financing efficiency improvements in Tegucigalpa to provide immediate impact on the service quality, while the transfer from the national utility to the municipality is being discussed.

The IDA credit is repayable in 20 years and includes a 10-year grace period.
______________________________
El Directorio Ejecutivo del Banco Mundial aprobó un préstamo sin intereses por US$30 millones a Honduras para mejorar los servicios de agua y saneamiento por medio de su parte especial para los paises mas probe, la Asociación Internacional de Fomento (AIF). El proyecto apoyará al gobierno de Honduras en la ejecución de un plan estratégico para la modernización del sector a través de actividades que se realizarán tanto a nivel nacional como municipal.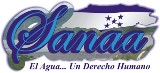 Conforme a los antecedentes de 2001, sólo 81% de la población de Honduras tenía acceso a agua potable y 68% a saneamiento. El Banco dice que los problemas del sector están directamente relacionados con la falta de una sólida gestión y la escasez de recursos financieros.
Específicamente, el proyecto financiará las siguientes actividades:
Apoyará los municipios que tengan una población urbana entre 40.000 y 300.000 habitantes (a través de una combinación de asistencia técnica para llevar a cabo las reformas necesarias e inversiones para la infraestructura), a fin de adoptar proveedores de servicio autónomos e invertir en eficiencia, rehabilitación y expansión de la cobertura del servicio.
Financiará mejoras de eficiencia en Tegucigalpa para lograr efectos positivos inmediatos en la calidad del servicio mientras se analiza el traspaso de la empresa nacional de servicio público a los municipios.
El préstamo de la AIF se reembolsará en un plazo de 20 años e incluye un período de gracia de 10 años.
Tags: agua potable, agua potável, AIF, Banco Mundial, CONASA, ERSAPS, Honduras, IDA, potable water, SANAA, saneamiento, Sanitation, servicios de agua, Tegucigalpa, water services, World Bank
Subscribe to My Comments Feed
Leave a Reply