« Another Poll Suggests LAC Takes Climate Change Seriously | Home | Anatomy of a Landfill Controversy »
By Keith R | March 15, 2007
Topics: Climate Change, Environmental Protection | No Comments »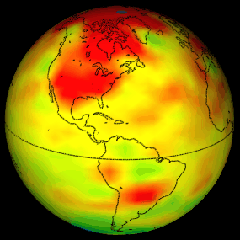 I believe I first contacted Calvin Jones in the first week or two of starting The Temas Blog. I can't remember the exact content of that initial exchange and my email records of that time are currently unavailable to me (long story), but I do remember that he responded quickly, amiably and with lots of information. In the months since our subsequent correspondence has only confirmed my positive impression of him as approachable, helpful, well-informed and informative.
And incredibly prolific in the internet medium. If you're at all interested in the issue of global climate change, chances are good that you've already found, bookmarked and subscribed to the feed of his three websites on the topic, Climate Change Action, Climate Change News and Climate Change Resources. If for some odd reason you haven't found them yet, check them out. Well worth the visit.
For months I have been trying to convince Calvin to guest blog here on The Temas Blog about the issue of his choice, as long as it ties together climate change and Latin America and the Caribbean (LAC). I'm happy to say that he's finally agreed to do so.
As part of his preparation, this week he posted a piece in Climate Change Action on resources regarding Latin America and climate change. As usual, Calvin knows of/has found resources I was not aware of — which is one reason (of several) I look forward to his guest piece.
I notice, though, that he lists only one Temas entry on the subject! For others who may have not burrowed through my archives, or clicked "climate change" or "cambio climatico" in my tag cloud at right, or the chosen "climate change" from the category list list at right, here's a list of the Temas entries to date that have focussed on the issue:
¡Buen provecho!
Subscribe to My Comments Feed
Leave a Reply